Danny Margagliano
Certified Resort & Second-Home Specialist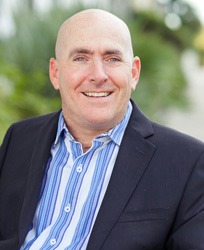 A little bit about Danny Margagliano
Danny has a diverse background which started with opening a record store at the age of 17 before selling and pursuing surfing as a career. While surfing professionally for 7 years the experiences of traveling around the world surfing and competing were like no other.
After his surfing career, Danny went to school for Web Design and Internet Business at New Horizons in Tampa, FL. Next, he moved to Florida, went to Fire College and EMT school, and was hired by Marion County Fire Rescue then with South Walton Fire District.
Danny's background in Internet business and web design has proved to be priceless in today's Internet-driven real estate market. Not only does it help in attracting new buyers through his personal website but it also allows him the skill set to market his own listings.
In 2017 Danny started Web Tech SEO and Internet marketing company for the real estate industry. Again, his Internet marketing background has come into play is the founder of this company.
Now Margagliano's personal website is one of the best available for searching out real estate for sale along the Emerald Coast from Destin to 30a, Florida.
Today Danny Margagliano (850-830-4747) mainly helps buyers to find a home and negotiate the best price for it. He also focuses on listings and getting them sold as quickly as possible, with the least hassle to the seller, and for the most amount of money. His mother, Arlene (850-419-5300), works with all the buyers and is the showing agent for all homes and condos.
Danny Margagliano's real estate certifications
Margagliano's real estate education has earned him accolades as a Certified Investor Agent Specialist, Certified Distressed Property Expert, Home Pricing Specialist, and The Resort and Second-Home Property Specialist.