5 Tips To Sell Your House Faster
Posted by Danny Margagliano on Wednesday, August 19, 2020 at 2:57 PM
By Danny Margagliano / August 19, 2020
3 Comments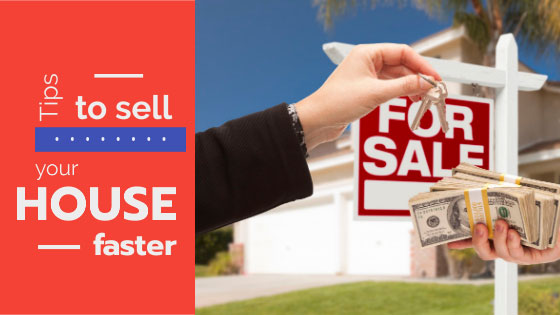 You decided to move out, sell your house, and possibly already committed with signatures and payments to a new house
Now, you are dreading the headache that comes with selling your existing property, and the fear of not being able to do it in time, hoping it doesn't take you months. You want to sell fast.
There are some ways to sell faster, beating the average time it takes other home sellers.
Here are 5 different ways you can learn and implement today.
1. Avoid Emotions - Price it Right
When trying to sell fast, most sellers either price their property too high or too low in an attempt to gain attention--and by doing so, increasing the offers that come their way.
A wiser tactic, however, would be to research the average prices in your area, then do extra homework and check the selling prices within the last 6 months for 3-5 properties in your vicinity.
So, price it mid-range, but don't forget to do your homework.
Lastly, and most importantly, do not let your emotions, reminiscence, nostalgia, and attachment to your home affect your judgment. Be critical in your thinking, and estimate your house properly, without being emotional about it.
It doesn't matter how much it means to you, nor how many years you spent in it.
Let the market and your homework guide you.
2. In Their Shoes - Think Like a Buyer
Sure, when you want to buy a new house, you want it to be squeaky clean, have no defects, and be in pristine condition. I mean, when you go hunting for one, you look for the good ones, right?
So why would you expect your potential buyer to be any different? They will be methodical, relentless, and won't settle. If you are looking for shortcuts, and for people who don't pay attention, you will probably sell your house eventually, but it won't be FAST and it may sell for less money than you were hoping.
Don't just arrange pillows nicely and vacuum the floor.
Clean the carpets, get rid of the dust on all fans, across rooms. Polish all the windows and mirrors.
Heck, repaint the stairways if you have too.
And don't be cheap about it.
You can do it yourself, but professional cleaning services will do a better job and will leave a nicer odor, creating a better first (and lasting) impression altogether.
Additional resource: Make a good impression with curb appeal.
If I told you spending $200-$600 on cleaning services can increase the likelihood of selling at a higher price, making your ROI higher, and will also help you sell faster - you would do it in a heartbeat.
But if you really needed to move out fast, and it helped you ONLY sell faster, which is what you wanted initially - you'd say it is still worth the investment.
3. Don't Be a Flintstone - Use Technology
It's 2020. If your property isn't presented online - you have a problem.
Technology is moving fast, and it is shaping the way we live and shifts the way we interact and communicate. In fact, there's little that's been untouched by technology. Those who didn't heed to this advice collapsed miserably.
Titans like Blockbuster, Toys 'R Us, and Kodak are prime examples.
You will get fewer views, fewer eyes, and less interaction with your home-sale if it is not accessible online.
Today, the internet is the driving force behind home sales, and you should keep that in mind if you want to sell your home fast.
According to the National Association of Realtors, 52% of buyers find the home they ultimately end up purchasing online, while only 29% find their home through their agent.
If you want to sell fast, be in their shoes, again.
You use your smartphone more than your laptop or PC, right? Others do the same.
People will look at your listing from their smartphones or spot it while sifting through properties on their iPad.
Mobile devices are a popular way to surf the web, with 73% of buyers using a smartphone or tablet in their home search.
Also, make sure your photos are superb.
According to NAR's 2020 Generational Trends Report; Professional photography of your home is the single highest-ranked website feature of a real estate listing among buyers.
Check out my beginner's guide for how to take better pictures and 3D tours.
Lastly, remember Social Media.
Over 2 billion people worldwide use Facebook, making the social media site one of the strongest platforms to show your home for sale.
Make sure to join home sellers, home buyers, and general real estate Facebook groups.
I personally know of some groups on Facebook that helped to sell properties Within 48 hours.
So, tapping into this wealth of potential buyers is a no brainer.
4. Sweeten the Deal - Provide Incentives
A surefire way of increasing the speed of selling is by having top-notch terms and creative incentive clauses.
For example, you can offer the buyer to purchase by a certain date, and in return, you will pay the remaining property taxes for the year.
Another example is for you to offer the buyer a $1-2K credit toward closing costs, or offer to pay closing costs entirely.
This will definitely help you receive some serious attention from people looking at similar homes.
Another tip is to offer a transferable home warranty, which can cost $300 to $400 for a one-year policy and will cover appliances, such as air conditioners and refrigerators, that can fail.
A buyer who feels more at ease knowing that they're covered against such problems could make your home more attractive than a competing home.
Finally, your haste to sell can definitely work in your favor.
Some buyers are motivated by the option to close in a short amount of time. Show you are committed to closing the deal within 30 days or less - it will set your deal apart and get you a contract faster.
5. Avoid Advils - Sell To a Wholesaler
Nobody likes headaches, and some people will pay, or lose money, to get rid of it.
Banks slow down deals due to their tendency to take their sweet time with policies, bureaucracies, office politics, and approving loans based on credit scores and income history.
If you are not inclined to having headaches related to dealing with banks, finding a buyer, negotiating the contract, and closing the deal, you can find a Wholesaler to speed things up significantly.
Most people don't understand that nearly 40% of all real estate transactions taking place in this country happen using all cash.
That means that no banks are involved in 40% of the transactions.
Wholesalers help to middle-man your house. All they do is put your house under contract and flip it to a cash buyer. And they have a list of ready cash buyers.
This makes the process fast. Certainly faster than attempting to list it with a traditional agent.
They might not get you top-dollars for your property, but you'll get a fair amount. FAST.
Now, how do you find a wholesaler?
The truth is, they often find you first.
But the less creepy and proactive answer is you can use national companies like WeBuyUglyHouses or any of the others out there. However, know that you're going to get offers like 60 cents on the dollar.
Lastly, you can obviously use Craigslist, Google, and Facebook to find a Wholesaler.
Search keywords like "selling house for cash in X" (enter your state/area).
Bonus Tip
Lastly, before you go, I would like to give you one last golden nugget.
As in everything in life, and especially sales...I learned from doing 3 years of Retail Sales and 2 years of condo flipping - that honesty works in your favor.
People can smell bullshit, and it will delay your sale. On the other hand, people can feel that you are genuine, and the sooner you build trust, the faster you'll sell your home.
So, be honest when selling your home
Additional real estate resources
Bill Gassett tackles one of the most challenging things to do in real estate. He has written an article telling about the magic that goes into buying a home before selling the home you have now.
Xavier De Buck is written an excellent article about myths you need to stop believing before selling a home. By learning some of the myths he talks about you very well may sell your home faster and for more money than you thought.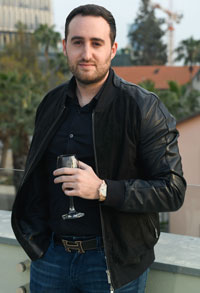 About the author: Tom Gil is a certified copywriter, Harvard trained negotiator, real estate investor, and former special forces sniper instructor. He helps ambitious Real Estate firms, e-Commerce businesses, and Entrepreneurs sharpen their message, improve their voice, and increase their earnings.