8 Creative Ways To Market Your House For Sale
Posted by Danny Margagliano on Wednesday, February 2, 2022 at 10:13 PM
By Danny Margagliano / February 2, 2022
Comment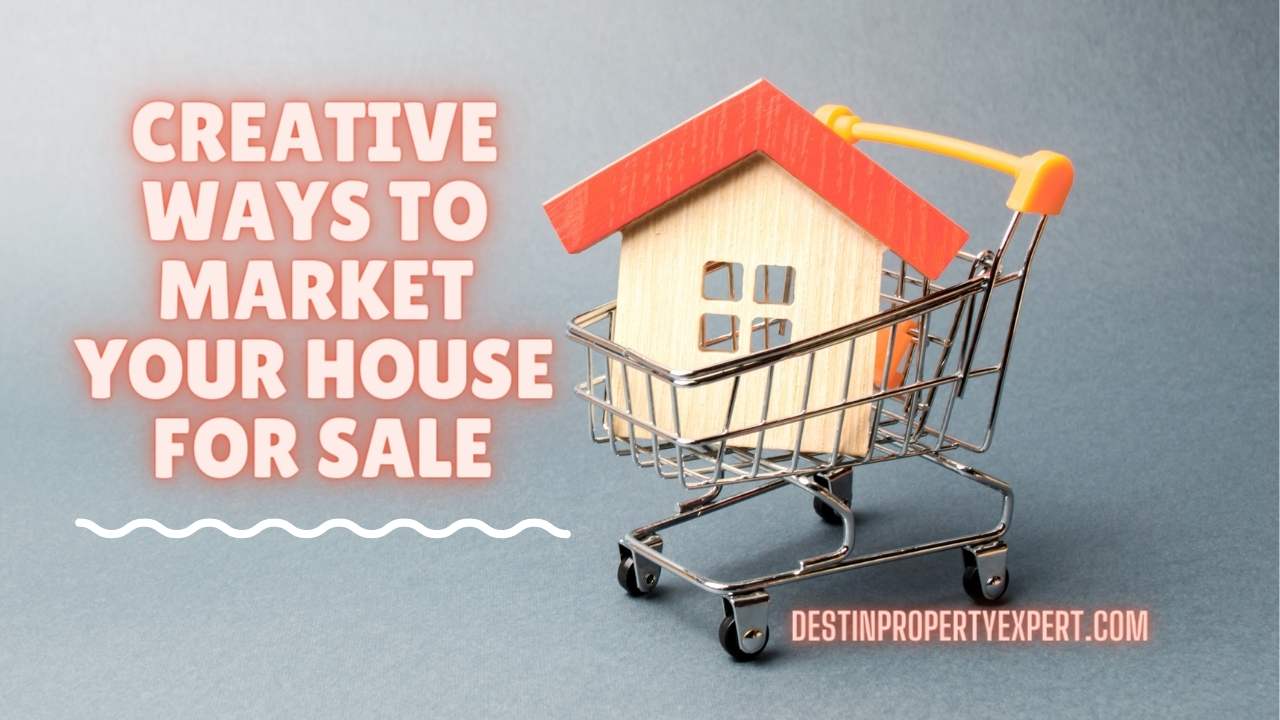 Every homeowner placing their house on the market wants their property to sell fast. But with many competitors out there, sometimes, selling your house isn't as quick and easy as some of you may hope. Most especially when you're not a marketing expert on real estate, then your idea of marketing is probably placing huge signage with written big fonts of 'For Sale', hoping to attract the passersby's attention. Unfortunately, this technique may not always work, especially when your property is not on the main road.
Thankfully, you can always show your creativity when marketing your house for sale. You no longer have to limit yourself with the standard marketing tactics like posting on social media, giving away plain flyers, or putting up a 'For Sale' signage. If you want your house to stand out among the rest and boost its chances of getting sold, you need to take risks and be experimental with your marketing tactics.
Along with the help of your experienced realtor to list your home and showcase it on their market, here are eight creative ways to help you market your house for sale and increase its chances of selling fast.
1. Create A Gimmick On Your Social Media Post
Thanks to social media, selling your house and spreading awareness have been made easier. However, there are still hundreds of homeowners posting their houses on social media too. One way to make your post more striking for the eyes of the potential buyers is by adding a gimmick. For example, when taking pictures of your house's rooms, include your dogs or cats into the picture and let them sit or stand on every corner of the room.
This will help make your rooms look spacious. Furthermore, the concept of having lots of pets in the picture will be eye-catching and memorable for the buyers, making them want to contact you and know more about the house. Just ensure you know your audience to align your gimmick ideas to your target market.
2. Make A Quick But Enticing House Video
There's no better way to exhibit your house's best features than putting it on video. While pictures may work, videos are more detailed, giving you more creative freedom. But before uploading them on a social media platform, keep in mind that each one requires different video lengths. Some may only allow 30 seconds, while other social media platforms may allow you to upload 2–3-minute videos. Either way, choose which platform you think is more aligned with your target market.
Here's a quick example. Suppose your house features an at-home studio which you use to record your personal music as a hobby. Highlight your at-home studio by creating a music video wherein you're recording your music. You can add some drama like lip-syncing while you're slowly walking on the other areas of the house. This may seem bizarre, but this can be an effective strategy to entice buyers, particularly those who are musically inclined.
Meanwhile, if you don't have an at-home studio but your property features a beautiful and spacious backyard, entice your buyers by shooting an aerial view of your property using a drone. You can also hire a video professional to help you make videos and show off your property's best details.
3. Collaborate With Local Influencers
You can cross-market your house listing by collaborating with local influencers. These influencers usually have around 1,000 to 100,000 followers on their social media platforms, and they're often considered experts on their chosen niche. You can partner with them by advertising their product or service, and in return, they can do the same for your house.
For example, if a well-known interior designer designed your living room, you can post a picture showcasing their work and make sure to tag them. Then, they can repost your photo to redirect their followers into your house listing. Another idea is partnering with your dog's pet groomer. For instance, include your adorable and newly-groomed dog on your living room's picture while tagging the dog groomer, and you can ask them for a repost.
4. Feature A Real Lifestyle
Some homeowners may hire stagers to make their homes look beautiful and flawless. But sometimes, some buyers find it hard to imagine themselves living in your house when it seems too perfect and unrealistic. So, instead of selling your home's picture-perfect lifestyle or because it's 15 minutes away from the nearest beach resort, focus on selling it because of its real lifestyle. Don't worry about the slight imperfections, as those details will make your home feel more welcoming and authentic.
For example, you can share a picture of your child falling asleep on the hammock in your side yard with their storybook fallen on the ground. Or perhaps you can take a picture of your dog chasing a squirrel in your spacious backyard.
5. Tell The History Of Your House
If your house is an antique with an interesting history behind it, you can use it to sell your home by featuring it on your double-sided flyer. Some buyers love to go for historic houses because of their unique and well-crafted features and the history they can share with the next generation. Here are some ideas to try when selling the history of your house:
Pull out your house's original pictures and place them beside the house's latest photo in the flyer. This showcases your home's 'Then' VS. 'Now' look.
List down the historical events that happened in that house (especially if the ancient owners were well-known artists, athletes, or celebrities)
Include your house's original blueprints on the flyer.
Don't worry if your house is not centuries-old to try this marketing tactic. If it was built in the 70s or 80s, you could use those fun, and interesting life stories told by your grandparents' life and spin on it. '
6. Make A Virtual House Tour
Instead of the typical face-to-face house tours, virtual house tours are now becoming a thing in real estate. Not only can you save more time and energy from conducting house tours to different potential buyers, but it's also an excellent tactic to entice all types of buyers on social media. You can either hire a professional videographer to take the videos or take the video yourself in a 'selfie' mode, almost the same as taking a vlog of your house. Just make sure you tidy up your place first and re-organize your furniture to make it look more welcoming and refreshing.
7. Create A Unique Yard Sign
Everyone knows what a 'For Sale' sign looks like. Those bold red letters may be eye-catching, but it's not always enough to hold the people's attention. So, why not create a buzz in your neighborhood by creating a unique and never-before-seen yard sign? Get creative, decorate the sign with larger and more colorful fonts, and incorporate some fun shapes and borders on the edges. You can also add flower vines around it or add some lighting fixtures to keep your yard sign visible even at night. A unique yard sign will keep your neighbors talking and stir the people's curiosity, increasing the chances of leading them to buy your house.
8. Host A Fun Open House Party
When holding an open house, many people often associate it with a dull and serious affair. While this may have worked for some sellers, it's not always an effective way to lure buyers into checking out and buying your house. You can make your open house more exciting and unique by hosting an open house party.
If you have a spacious lawn, utilize it to add some outdoor furniture, light the fire pit and have a BBQ party to entertain your buyers. You can also set up a children's playground to entice buyers with kids. This will surely make your house poke out than the rest and give your potential buyers a more feeling into your home.
Sell Your House And Think Outside The Box
As you see, there are still more fun and exciting ways to sell your house than the typical newspaper advertisement and plan flyers. If you're selling your property soon, try one of these tips in marketing your house and watch as more buyers will line up to know more about your property.