A Guide to Becoming a Snowbird
Posted by Danny Margagliano on Thursday, February 18, 2021 at 11:42 PM
By Danny Margagliano / February 18, 2021
Comment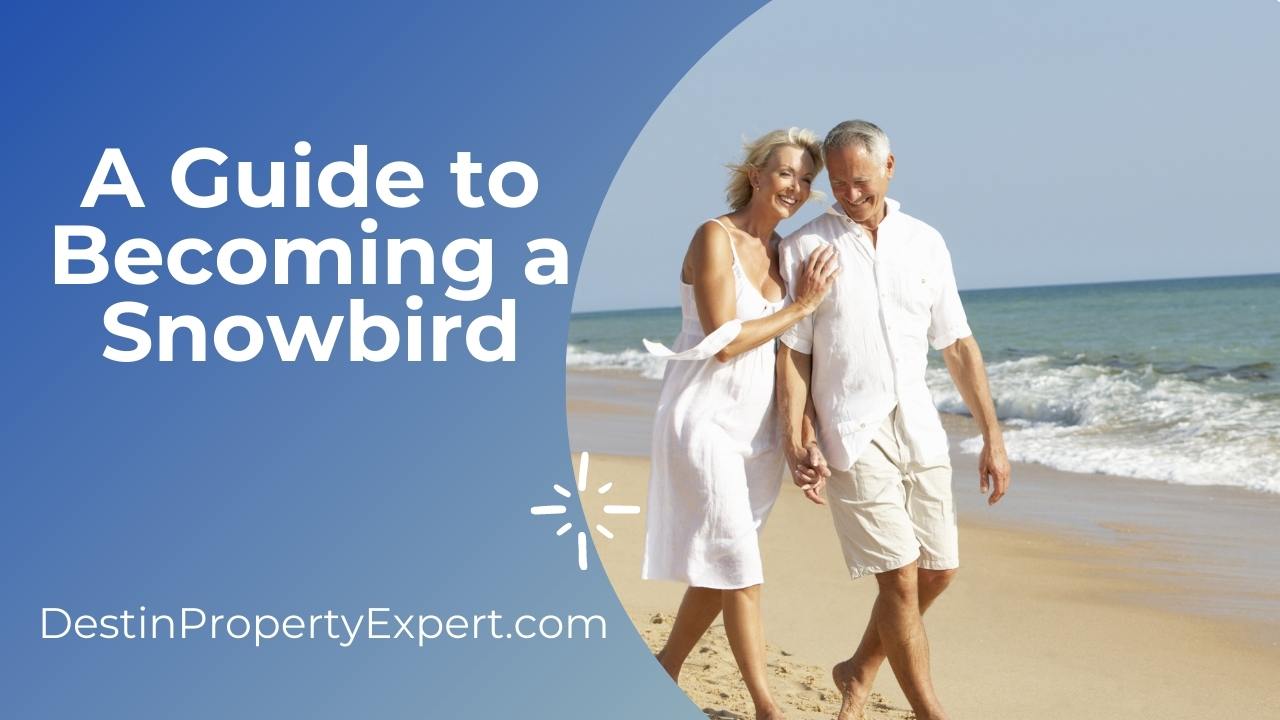 Have you heard about the northerners who go to the south and west of the United States for winter? They're called snowbirds, and with each year, this group steadily increases. Not everyone wants to deal with harsh winters in the north. Instead, snowbirds spend the winter months in warm and sunny parts of the country, swapping residences during the holiday season and coming back to their northern homes when the conditions have thawed.
Does that sound like a nice vision to you? If you're thinking about becoming a snowbird yourself, you've come to the right place! In this article, we'll give you an overview of six aspects of a snowbird's lifestyle you need to consider. Here's everything you need to know!
Secure Your Belongings
Moving from home to home, sometimes even miles away, will require some good logistic skills on your part. The biggest challenge would be to secure all the equipment and valuable items. Experts from A1 Garage point out that the most popular choice is to store the clothes and seasonal gear in a garage or rent a storage unit for increased security.
In the case you own both properties - your regular home and your snowbird home - you need to think about ways to store your belongings in both locations safely. As such, you might want to invest in more secure garage doors, alarms, and cameras. You can also look into local storage units if you think you don't have enough storage space and want to have peace of mind.
Pick Your Dream Location
When looking for a perfect snowbird home, choose a place that suits your lifestyle and personality. After all, it's so much more than just a vacation home because you're going to spend a significant portion of the year there and engage in your usual daily activities. As such, you need to figure out what kind of place would be the best for you.
If you're on the more private, introverted side, you'll probably enjoy an isolated destination. On the other hand, if you're more social and outgoing, choose a lively community with many different opportunities for you to try and engage in.
Try It Out For a Year
Some people love being snowbirds; others find out this experience is not really for them. If it's your first time, don't rush with big decisions. You may enjoy spending winter in a warm place, but maybe there's something with the location or the neighborhood that would bother you.
As such, the best thing you can do is to make a trial run during the first year of your snowbirding experience. Take your time to settle in, get to know the neighborhood, find out what kinds of activities you could engage in, and get used to the new, warmer climate. When you're finally certain about your location and the new way of living, you can commit long-term to your snowbirding lifestyle.
Decide Whether to Rent or Buy
This point closely follows the issue addressed above. As a snowbird, you'll have a tough decision to make. You can either buy your new property or rent it. So, which one is better?
Renting seems like a better option if you're not sure about your location and want to see if the snowbird lifestyle is for you. You don't have to take care of repairs, and you're not fully committed to the property and neighborhood.
However, if you feel like you found a perfect place and are set on getting a second home because your funds allow it, you might want to consider buying a property that caught your eye. It's a more serious commitment that will require you to take care of all the repairs and upkeep of the house while you're away. Still, you can make it your additional source of income and rent it out.
Go Digital
The development of the internet and various types of technology has made life so much easier. You can now pay your bills online, invest in smart home solutions to take control of your household from afar, and communicate with your friends and family even when you're thousands of miles away. To make your snowbird life more convenient, handle your affairs digitally, from regular payments to lights and security cameras. In case you need to take medication, you can redirect the refills to your snowbird home.
If you're not really tech-savvy, ask your family for help. They should be able to set up all the important accounts and teach you how to use online means of communication.
Manage Your Social Contacts
Here's a tip that can be approached from different angles. Consider why you want to become a snowbird. Do you want to make new connections and visit some family members, or do you want to relax in solitude? Or maybe it's a mix of these two options? Whatever the case, there's a lot you can do about your social life at your new location.
If you want, consider getting to know your new neighbors and get involved in the life of your new community. Make new friends and build a social network for your snowbirding experience. You can also invite your family members to join you for a while. On the other hand, don't overbook visitors. You have the right to unwind alone or with your partner and get through the colder months completely unbothered. Don't feel pressured to do anything, but act according to your social needs.
Take Your Time
Becoming a snowbird is an exciting process. You may be overjoyed with new possibilities and opportunities opening up before you, and you're finally ready to make a significant decision regarding your lifestyle. The choices you'll make, the places you'll see, and the people you'll meet can prompt you to make rapid decisions, only to get through the process faster.
However, stay level-headed and don't get overly excited. If you want to have a great snowbirding experience, you need to plan it well to the last detail. Take your time to pick your location and snowbird home, and when you finally find the perfect place, don't go all in. Some people buy or rent their snowbird homes in distant locations, and the trip there takes them between two to three days. Enjoy this time to its fullest! Don't rush from one place to another, take your time to go on exciting road trips and visit new destinations. Have some fun along the way - the journey will be more enjoyable and easier on your body.
The Bottom Line
If you want to become a snowbird in 2021, you're in for another great adventure in your life. Of course, you'll need to sort out your affairs in the first place, and it might turn out that you'll have to put a lot of effort into it. However, things like securing your garage, paying the bills online, and choosing the location and the type of your property are crucial to ensuring that everything goes without a hitch.
Don't rush with your decisions, especially if it's your first-time experience. Consider your options, take care of your belongings, and look into activities you might be interested in doing at the new location. Plan everything well and settle in a place you feel comfortable. Have fun, relax, and enjoy your snowbirding experience!