How Buyers Can Get the Best Deal on a Home in a Seller's Market
Posted by Danny Margagliano on Saturday, February 6, 2021 at 4:15 PM
By Danny Margagliano / February 6, 2021
Comment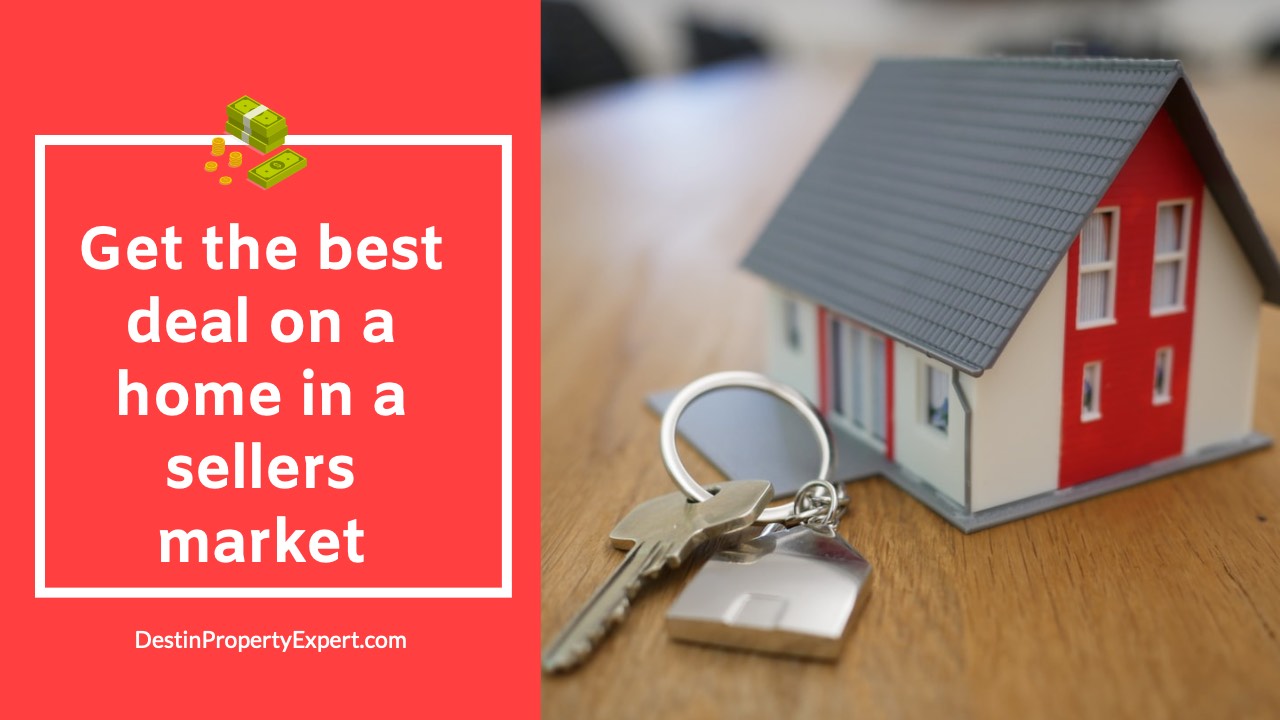 When it comes to buying and selling houses, trends come and go. Factors like government policies, socio-economic factors, demographics, and technology are just some that weigh in on supply and demand. When inventory and demand are low, it becomes a seller's market.
In a seller's market, properties are scarce, and there are many buyers looking to buy. Sellers can charge higher prices, and bidding wars are likely.
When there are a lot of buyers bidding on one property, things can get out of control, and you can easily end up spending a lot more than you would like on a home.
The good news is, there are ways for buyers to buy homes in a seller's market and still get a great deal. Here are some tips that will help you find a home with affordable payments regardless of the real estate climate.
Determine if you are in a seller's market
The first thing you will want to do is determine if you are in a seller's market. That way you can develop a strategy well suited for the current real estate climate.
A good real estate agent will be able to tell whether it's a seller's market by using a few simple calculations.
One tool they may use is a market absorption calculator. The calculator asks for the number of homes that were sold in the past 12 months in any given area. It divides the number by 12 and divides it again into the current number of listings.
The result tells you how many months it will take to sell all the remaining homes or inventory for sale in that area. If the number is low, it's a seller's market. If it's high, it's a buyer's market.
Another measurement you can take is the sales price to list ratio. If the ratio is over 100%, it means it's a hot market for sellers. If it's just under 100, it's a seller's market. Buyers will have a field day if the percentage is in the '80s.
Make your best offer upfront
If you are dealing with a buyer's market, you may make a low offer to see if the seller is motivated enough to bite. In a seller's market, you want to do exactly the opposite.
The hope is that the seller will find your offer attractive and bite immediately before waiting to see if other offers appear. It eliminates the chances of a bidding war that will make prices soar out of control. This is key during a time with historically low-interest rates, so ensure you get the best advice from your agent. It's important to research their background and make sure they completed courses at an accredited real estate school.
Make a cash offer
You can make your offer even more attractive by offering cash.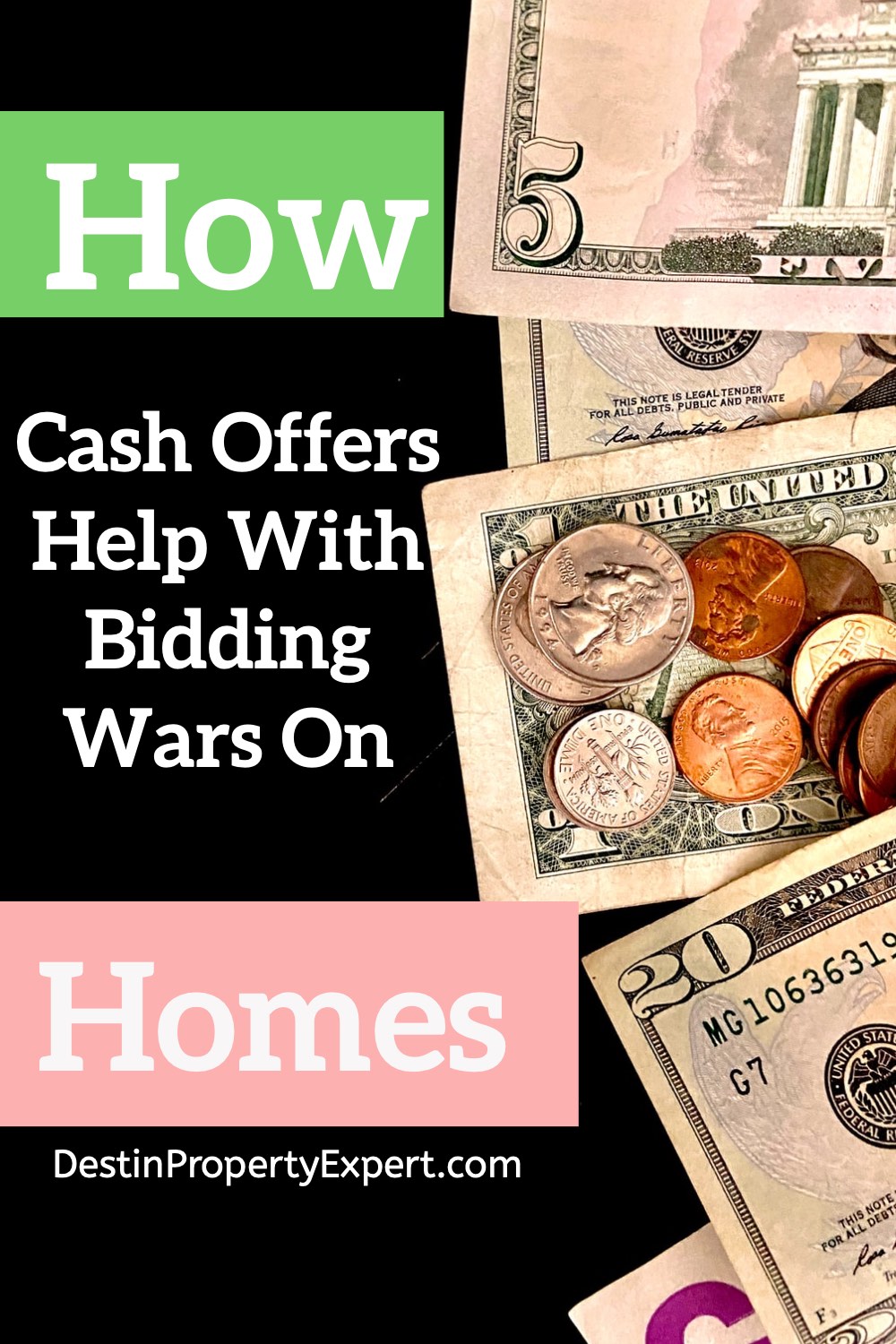 A cash offer is an all-cash bid that doesn't involve a mortgage loan or any other financing. Sellers like cash offers because no buyer financing means no fall-through risk and it usually yields a faster closing time.
Here are some benefits cash offers provide buyers:
Fewer Contingencies: With a cash offer, there are no financing contingencies or sale contingencies. That means the sale is less like to fall through.
Simpler Closing Process: A cash offer does not require financing and the mounds of paperwork that comes with it. Therefore, the closing process is a lot faster. With cash offers, processing can be completed in as little as two weeks. This compares to the 30-45 days a financed offer can take.
Fewer Closing Costs: Closing costs are also cheaper with a cash bid since no lender fees come into play.
Appraisals: Appraisals are typically lender mandated. Since there is no lender in the picture with a cash offer, the appraisal can be waived. Waiving an appraisal may make the offer even more attractive to a buyer, but it also means you're taking a chance in terms of the house appraising at a lower price than you're paying.
Title and Escrow: Title and escrow companies are still necessary for a cash transaction but without a lender, the buyer has the freedom to shop around for a company that offers low rates.
Making a cash offer requires a lot of capital, and not everyone has the funds. But if you have enough saved up, it just might help you get the home of your dreams in a seller's market.
Counter the price with lower interest rates
In a seller's market, you may end up paying more for your home, but if you get a low enough interest rate, it will balance these expenses. In fact, it's often low-interest rates that tip the scales in making it a seller's market.
There are a few things you can do to ensure your interest rates will be as low as possible. These include the following.
Shop Around: Talk to a few lenders to determine who's offering the best rates before committing.
Get Your Credit in Good Shape: The better your credit score is the less interest you will pay. It's a good idea to get your credit in good shape even talking to a lender. You can do this by reviewing your credit report and making sure there are no errors that may bring your score down. If you find errors, contact credit bureaus to have them removed. You should also pay off any outstanding debts if possible.
See if You are Eligible for Special Programs: Your state may have special programs that make home-buying more affordable. These programs may provide assistance that can help with down payments and lower interest rates. Find out if you are eligible to cash in on the reduced rates they offer.
A low-interest rate is ideal in any market. With real estate being so profitable, a low-interest rate will reduce your losses making your home an even better investment.
Use letters and videos
Getting the home of your dreams is not only about making the best offer. A seller can choose to accept your offer based on your personal situation. The best way to tell them about you is to submit a letter or video testimony when submitting your offer.
When submitting your letter or video, you can make yourself seem like a great buyer by telling the seller how much the home will benefit you. For instance, you can tell them how much your children will appreciate running around in the outdoor space and how it will fuel their passion for natural biology.
You can also tell them about improvements you plan to make to the house based on its existing structure. This will show a sentimental attachment.
Another suggestion is to explain how you plan to be an asset to the community. Being active in PTA and local groups for neighborhood betterment can help you get a literal foot in the door when it comes to comparing your offer to other bids.
Buying in a seller's market is not easy, but the tips in this article will increase the likelihood that you will get into the home of your dreams, no matter what the financial climate is like. What steps do you recommend buyers take when they're shopping around?