Buying a Beach House in South Walton Beach
Posted by Danny Margagliano on Thursday, February 2, 2023 at 9:11 AM
By Danny Margagliano / February 2, 2023
Comment
South Walton Beach – One of the best beach communities in Florida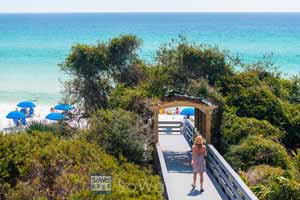 Why would someone want to purchase property in South Walton Beach? Do you want to live in a serene environment away from all the noise? And forgot about being right in the middle of the city where you get to live in the midst of all the madness? Do you want to get away from rush-hour traffic?
And buy a house by the beach with a killer view and a lovely ocean breeze? Do you want to buy a property where just about everyone pictures a vacation in paradise? By now I would imagine you have said YES numerous times. If that's the case, then read further to find out more reasons why buying a beach house in South Walton Beach maybe perfect for you.
Beach Property
Owning property near the beach is a lifelong dream for most of us. The view can be spectacular, the smell will be a light sent of ocean mist, and the summer breeze off the water will surely keep you cool. You can take your pick from townhouses to condos, vacant lands to the perfect beachfront home.
This for most people would be termed as Real Estate Heaven or hitting the jackpot. Waking up to the sound of waves crashing on the beach is heavenly. Because of limited land on a near the beach, the actual property can be and higher cost than the home. One of the biggest attractions to Santa Rosa Beach and 30a is that the building height restriction is limited to 50 feet. There are only two condos, One Seagrove Place
What To Look For
Buying property around South Walton Beach can sometimes be a difficult decision to make. After all, scenic Highway 30a stretches around 20 miles along the beach. From Santa Rosa Beach to Rosemary Beach you will find 10 more small beach communities in between. Some of the most popular waterfront communities are Watercolor, Seagrove Beach, and Watersound.
Once you find your preference and have deep enough pockets to splurge comfortably on a nice piece of property, you will be living large with no regrets. You will want to have local knowledge to do this and finding a successful local real estate agent to guide you through this purchase would be wise.
Things to check on when purchasing a beach house in South Walton Beach
You want to check if the property can get government-backed flood insurance which costs under $500 per year. If that is not available, make sure you find out how much your flood insurance will cost. There are areas of the country where you can pay over $30,000 per year just to carry flood insurance. Furthermore, if you are mortgaging the property, then you will be required to carry flood insurance. You will want to check for the cost of standard wind insurance as well.
Older homes and condos can be more expensive than newer ones that are built with the latest hurricane codes. By getting a wind mitigation, you can sometimes save hundreds of dollars or more per year. In South Walton Beach it is essential to understand where you will access the beach. With a beachfront home, you obviously do not need to worry about that. If you're in a neighborhood or subdivision across the street from the beach make sure there is either deeded beach access or a public beach access within walking distance.
Challenges Living near the beach
The property at the beach may be ideal, but it may not necessarily be the perfect place for people who aren't used to these conditions. The corrosion from the salty water blown in from the Gulf could make life a little challenging. The wind could also blow in sand from the beach regularly making cleaning your front porch or balcony quite the task. Carpets may prove to be a nuisance under these conditions. Most beach houses along 30a will have either tiled or travertine floors.
The idea of a hurricane can be unsettling. But once you realize that you get plenty of warning and evacuation is easy your mind will be at ease. Once you have carefully considered your options life at the beach can be the best experience of your lifetime. Effective measures can be taken to avoid all these tiny mishaps mentioned above. If these recent sentences have not scared you, then you may be ready to pack your bags and head to the beach. It's a different lifestyle, and once you get the hang of it, you will never trade it in.