How To Compare Moving Costs Online
Posted by Danny Margagliano on Monday, October 31, 2022 at 1:34:25 PM
By Danny Margagliano / October 31, 2022
Comment
Are you in the process of moving and trying to compare moving costs between different companies? If so, you're in luck! In this blog post, we will teach you how to do just that. It can be tricky to figure out which company offers the best deal, but with the tips we provide in this post, you'll be able to make an informed decision. Let's get started!
Auto Shippers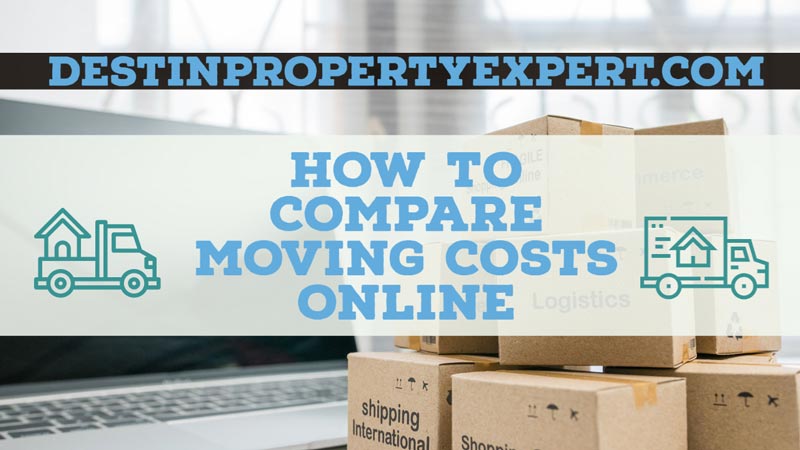 When you hire an auto shipper, you have a few different options available to you. You can choose to have your car shipped via rail, road, or sea. Each option has its own set of pros and cons, so it's important to weigh your options carefully before making a decision.
Shipping by rail is often the cheapest option, but it can take longer for your car to arrive at its destination. Shipping by road through a company like Sonic Auto Transportation is more expensive, but it's also faster. And finally, shipping by sea is the most expensive option, but it's also the most reliable. Whichever option you choose, make sure to do your research and select a reputable company.
Moving companies
So you're finally ready to take the plunge and move to a new city. Congratulations! But before you start packing your boxes, you need to figure out how to get all your stuff there.
That's where hiring a moving company comes in. But with so many companies to choose from, how do you know which one is the best value for your money?
Here are a few tips on how to compare the cost of moving companies:
1. Get quotes from multiple companies. This will help you see who is offering the best price for your particular move.
2. Read the fine print. Some companies may have hidden fees that they don't mention upfront. Make sure you understand all the charges before you sign any contracts.
3. Compare services offered. Not all companies offer the same services, so make sure you're comparing apples to apples when you're looking at price quotes.
4. Ask about discounts. Some companies offer discounts for things like booking early or being a military veteran. So be sure to ask about any available discounts before you make your final decision.
By following these simple tips, you can be sure that you're getting the best deal on your upcoming move. Good luck!
Hiring professional movers
Professional movers is one of the common expenses that you may run into when moving. The key to making sure it goes smoothly is to choose the right professional moving company. But with so many options out there, how do you know which one is right for you?
Start by getting quotes from several different companies. Be sure to compare not only the price, but also the services they offer and their reviews.
Once you've narrowed down your options, take the time to visit the office of each company you're considering. This will give you a chance to get a feel for their operation and meet the staff.
And finally, don't be afraid to ask for recommendations from friends and family who have moved recently. With a little bit of research, you're sure to find the perfect professional moving company for your needs.
Shipping your belongings
Moving to a new home is always an exciting new adventure. But before you can start enjoying your new digs, you have to figure out how to get your stuff there. For most people, this means renting a truck and making a road trip out of it.
But if you're moving long distances, or if you just don't have the time or energy for a road trip, shipping your belongings is a great alternative.
The cost of shipping will vary depending on the size and weight of your shipment, but it's generally quite affordable. Plus, it's a lot less hassle than renting a truck and driving for hours on end!
The cost of storing your belongings
One of the biggest challenges you may face when moving to a new city is finding a place to store your belongings while you're in transit. If you're moving cross country, the cost of storage can quickly add up. However, there are a few ways to save money on storage.
First, try to find a friend or family member who lives in your destination city and see if they're willing to let you store your things with them.
Second, look for discounts at storage facilities. Many facilities offer discounts for long-term rentals or for paying in advance.
Finally, consider using a portable storage unit. These units can be delivered to your door and then stored at a parking facility until you're ready to pick them up.
Moving can be a stressful experience, but it doesn't have to be. By following these simple tips, you can save money and learn how to compare costs for moving services in order to reduce the hassle of your next move. Good luck!