How should you decorate a beachfront condo?
Posted by Danny Margagliano on Saturday, May 8, 2021 at 5:39 PM
By Danny Margagliano / May 8, 2021
Comment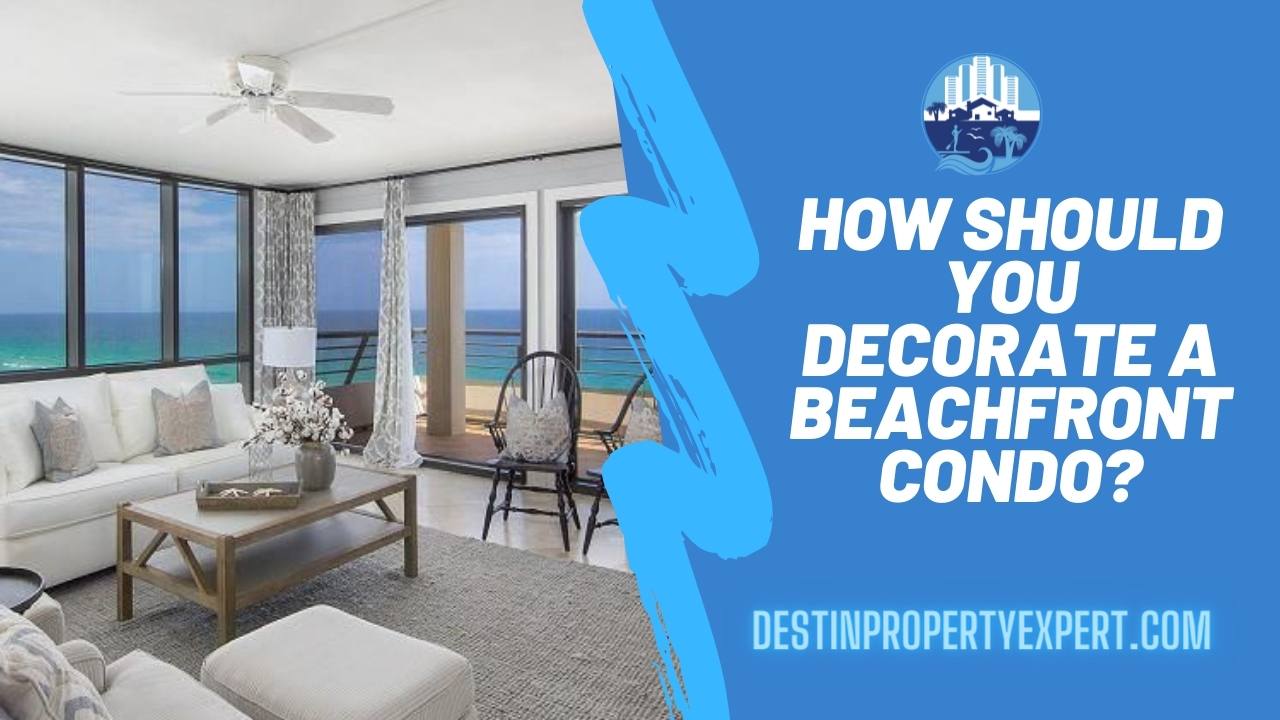 You walk into your new condo for the first time, an empty room ready to be furnished with new ideas and possibilities. You've decided that this time your living room isn't going to have the plain and simple look it had before but more artistic and beautiful. From great artwork hanging on your walls to fashionable choices of window curtains, there are plenty of ways you can revitalize your living room and make it more aesthetic.
Is your current living room missing anything?
They say the heart of your home belongs in the kitchen but we think it's the living room. From the morning coffee to the late-night gatherings everyone would like their home to feel comfortable and welcoming. Keeping that idea in mind, here are some basic necessities every living room should have.
Theme
This should not only apply to your living room but every room in your condo. A common overall theme just makes the entire vibe of your room look like a complete set. Whether it's the color or texture, it needs to match everywhere.
Furniture
It's no surprise that furniture should be on this list. Some type of pull-out couch to sleep additional guests in your condo should be chosen. How big the sofa should directly correlate with the size of your living room so it does not get cramped up or look like a small couch in a big unit. A coffee table is a nice centerpiece to own. Chairs or recliners can have a nice feel in get-togethers.
Wall Decor
This will go to personal choice on what you'd like to hang up on your wall. It can be framed photographs of some of our locally famous and beautiful beaches, and artwork that you really like, or decorative showpieces. Complementary artwork can go a long way in terms of visibility and can be a great conversation starter.
Rugs
When people walk into your condo bedrooms, the first feeling they get to see is the nice flooring that you're going to have. A rug not only looks good but can keep your feet warm for cold winter nights. There are different materials to choose from like wool, synthetic, cotton, jute, etc. One thing that you should avoid is having rugs in the common areas of a beachfront condo. This will not only be more difficult to clean but most likely will be more difficult to dry, leading to mildew and mold.
Television/TV stand
Some people prefer having a television in their bedroom while some like it in their living room. If you are a fan of media/entertainment or following the news is important to you, having it in the living room might be a good option. It's certainly better than the plain white wall and would also allow other members of the home to watch telly at night.
How You Can Make Your Condo Look Artsier
The first impression of your entire home lies in your living room. Your opinion of what looks good or bad does matter, but here are a few things you may want to consider.
Wall Hangings
Tapestries are traditional artwork that is handwoven. They can be used to cover a great space of the wall. They look really beautiful and can fit perfectly according to your theme.
These showpieces are really pretty to look at. They can go in any room you desire. It can make your living room feel more light-hearted and airy. They can come in different shapes and colors.
If collecting amazing pieces of art is your thing, then it's a no-brainer to hang one up in your living room. But you would surely like to protect your precious. Hence, adding a layer of security to your most prized painting or photo is always going to be a good idea. This is why most condo owners go for condo insurance—you can find many blogs that have explained condo insurance in great detail like here. The artwork that you choose should ideally go according to your overall theme.
Lighting
Lights are the best way to create ambiance, and what better way to do it than hanging lights! They are great to look at and can provide the right amount of intensity of light to lift your mood and spirits.
A table lamp can help with night-time reading and reduce your efforts to go the switch at night if it's too far away. It looks like a good showpiece and goes great with a nice coffee table set. They don't have to be too big in size; a small one would fit the bill.
This gives a very artsy feel to your ceiling and can do great for party-type gatherings. There are different types of false ceilings to choose from. They can surround your entire living room or just around your ceiling fan.
Flooring
Flooring is not addressed as much as it should be. Carpets can give a warm texture and therefore, give a welcoming vibe to your condo as stated earlier. Additional items like indoor doormats or rugs can be added as well.
The tiles are the base foundation of your flooring. The majority of the time, the flooring will be done for you. If you're planning to redo them to fit an overall look, then some great options are porcelain, ceramic, limestone, or wooden.
LVT flooring is some of the least expensive floorings you can use for a gorgeous finish and durable construction. It can be made to look just like tile or hardwood flooring. This is an excellent option for getting tiled floors. What most people like the most about LVT flooring is that it has a floating pad under the tiles. This makes it a much softer feel when walking with bare feet than its tile counterpart.
In conclusion
Every living room must come off as attractive as well as inviting. You can design it based on many different ways, but at the end of the day, it comes down to your preference. So keep in mind that while it is important to please visitors/guests, you're going to be the one spending the most time there.
Additional real estate resources
Glenn Shelhamer has written a nice informative article about design trends. He discusses a few different styles including but not limited to industrial, rustic, and coastal. You will be able to embrace many different styles, pick up some tips, and enjoy the photos.
Frederick Franks discusses using landscaping software in an extremely eye-opening article. He discusses what landscaping design software can do for you and he helps you choose the right software.