Essential Things to Know About Property Investments - 2023
Posted by Danny Margagliano on Monday, June 6, 2022 at 1:39 PM
By Danny Margagliano / June 6, 2022
Comment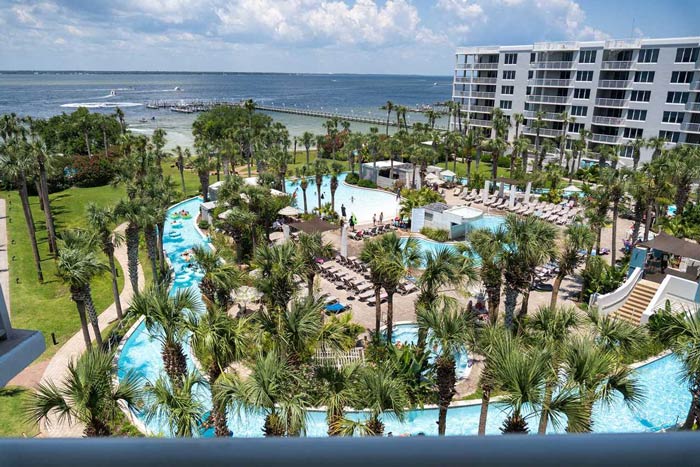 If you've found your way to this article, there's a high chance you've heard of the property investment perks. Also, you have been thinking of investing in properties but don't know how to, or you've been considering passive income options.
Whatever your reason for researching this topic, note these vital things before proceeding. Some people have made their millions from real estate with little or no investment knowledge; however, the real estate world has evolved. Doing your homework before making any financial commitment will significantly benefit you.
Property investment can be immensely profitable if you have the proper knowledge and property investment tips to make informed decisions. When investing in properties, the goal is for your money to work for you and make enough returns to cover the taxes and risks besides profit.
The following are the essential things to know when investing in real estate, but before we dig in, we will explore the real estate concept.
What Is Real Estate?
Real estate is a compound term that encompasses land, structures, or natural resources on a piece of land.
You can classify real estate into three primary categories:
Industrial properties like mines and manufacturing plants
Commercial properties such as warehouses and office buildings
Residential properties like bare land, private residences, and condos
What Is Property Investment?
Property investment is a financial move that helps you grow your income by owning and managing income-generating real estate. Most property investors make extra income through steady rental gains, returns from property sales, or both.
What Are Investment Properties?
Investment properties are pieces of real estate purchased to make extra income. The returns generated from the property come as rental income or capital growth gains.
What Are the Various Types of Property I Can Invest in?
There are several types of properties to consider when looking to invest in real estate, and you'd want to research every option to make a decision that suits you.
Common properties you can invest in include:
House fix and hold
Residential long-term rental properties
ADU (Accessory dwelling units)
Now that you have learned what property investment is and the various properties you can invest in, consider the following tips on how to succeed in real estate investing:
Property Evaluation
Before committing to any piece of real estate, ensure you're settling for a worthy property with excellent potential to deliver the expected result – extra income gain. Finding the right property can be challenging, as you have to consider factors like location, your budget, mortgage, and the property's condition.
If you plan to make headway in property investment, it's essential to understand evaluation techniques to determine the sustainability of prospective properties in your portfolio. You can seek real estate investment advice from experts to understand the rudiments of property evaluations or have an expert do it.
Understand How to Profit From Property Investment
Cash flow is a significant factor when choosing real estate investments, however, there are other perks to owning a real estate piece, and those benefits can influence your property choice. Suppose you plan to buy a property to flip, you'd want to weigh your expected profit against the cost of purchasing and fixing or upgrading the property.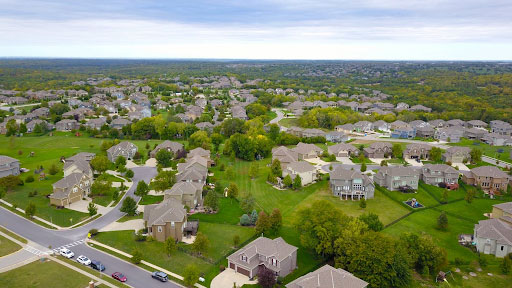 Remember to compare the annual income against the property's annual expenses, including utilities, taxes, insurance, and mortgage payments. Consider looking into current mortgage rates articles on the mortgage shop's blog to understand mortgage rates and how to apply for a property loan.
Know the Leverage Pitfall
Buying a piece of real estate with little or no down payment can be an attractive prospect. However, there are significant downsides to that strategy. Leverage is when you borrow to acquire an asset, and taking out a mortgage is the primary option many investors consider for property loans.
If you wish to learn more about property loans, follow articles about mortgage rates to get updates on what to know before getting a mortgage. Meanwhile, some real estate investors leverage non-bank institutions to purchase investment properties.
However, the risk potential and rates depend solely on where you decide to get a property loan. But the bright side is that leverage increases your chances of getting more properties.
Mortgage: A Significant Profitability Factor
Understanding the types of mortgages, the respective benefits, and associated risks is critical to the success of your journey to financial freedom in property investment. Ideally, you must have 20% of a property's cost to be eligible for an investment mortgage.
Therefore, it'd be beneficial to choose fair and favorable mortgages and be cautious when considering adjustable rates, zero down, and balloon investment mortgages. To broaden your knowledge of mortgage options, consider checking our mortgage news daily blog to read more mortgage rate articles.
Vacancy Risk
If you're looking to dive into rental property investment, you'd want to consider the risk of vacancy. If the property isn't generating enough money, you may run at a loss if you start paying taxes, doing maintenance, and offsetting the mortgage from your pocket.
Short-term vacation rental properties
When looking at vacation rental properties, you want to look at popular year-round destinations. Properties that are on the beach in Florida tend to be some of the best investments in the US. Places like Destin and Panama City Beach Florida both have an enormous following of tourists throughout the year and can make for favorable real estate investments. Although both of these vacation towns stay busy, they do get slower during the winter.
Long-term rental property
As a landlord, the lack of tenants for an extended period can be frustrating. So, before committing to a rental property, factor in a couple of months of vacancy alongside the property's purchase and management cost.
If the property has excellent income-generation potential and you can have money left over after paying all of the annual expenses including property management, consider purchasing it.
Remember Taxes
Regardless of the property type, there are some taxes you have to pay—income taxes and property taxes are a few of the required payments you'll make on your investment property.
But Are Rental Properties Worth It In 2022?
Every investment has risks, and there are some disadvantages to rental property investment. However, if you make wise and calculated rental investments, numerous benefits await you. Keep in mind that many people invest in real estate primarily to earn extra money.
With that in mind, buying rental properties in 2022 is a worthwhile venture if you aim to increase your income margin.
Benefits of Buying a Piece of Real Estate
If you've decided to invest in properties or are looking to understand what you stand to gain when you purchase a piece of real estate, here are some benefits you'll enjoy if you own an investment property:
Build equity for the future
Property value appreciates over time
Passive income generation and source of cash flow
Conclusion
Property investments are crucial for wealth creation if done right if you seek the right real estate investment advice. Leaving your money in the bank won't make you as much as investing in real estate. If you've decided to dive into property investment, remember to weigh the vital factors that would determine the profitability of your financial commitment.