Tips For Finding the Right House When Relocating
Posted by Danny Margagliano on Friday, November 5, 2021 at 1:15 PM
By Danny Margagliano / November 5, 2021
1 Comment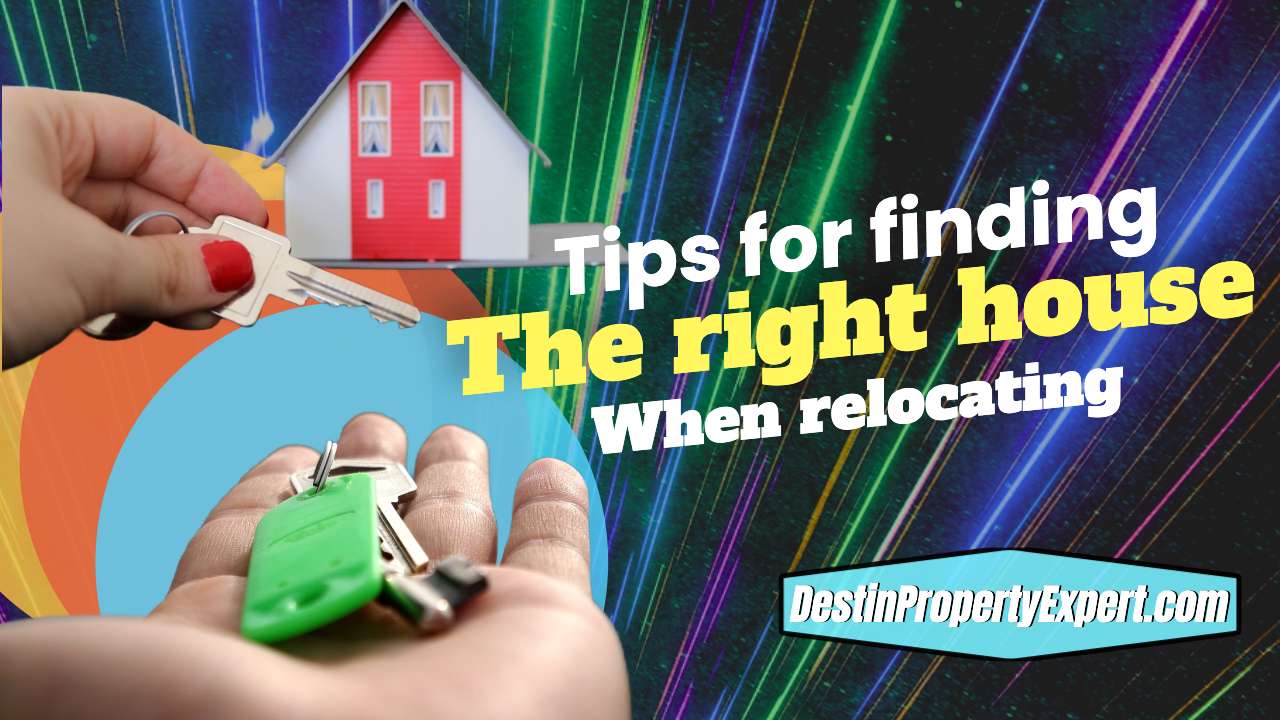 Moving homes can be a very stressful time if not strategically planned. All the more so when you're moving not just within the area but relocating to a new city. There is much anxiety that everything goes to plan and the move is smooth and uneventful. Having no friends or family members in the new location could make it even more worrisome as you're going to be moving to unchartered territory. Let's discuss a few tips that could help you draw up a plan and get the required details needed to make the right choice before you leap into a potentially lifetime decision.
Undertake your own research
It's imperative that you start your own research of your targeted living area in advance. This can be done in person, through known people from the area, or even online. Your research will include determining the good neighborhoods to live in, local amenities that appeal to you, transportation options, employment opportunities in your field, past and present crime rates, and new and planned developments in the area.
Local government websites are often good places to get the accurate and up-to-date information you seek. Social media groups can also help you gain insight into the area you're considering. Once your request to join these online communities is accepted, you can ask for more specific information to help you cement your decision.
Determine the property type of choice
Some of the questions you could ask yourself include how big a house you need, whether you prefer an apartment or an individual bungalow, a period home or a new build, etc. Determining your priorities can help you decide whether you're ready to compromise on certain aspects in order to get access to others. For instance, whether you're ready to brave a daily commute to work in exchange for a bigger house away from the city.
List your priorities and key amenities
These amenities could include grocery stores, supermarkets, schools, access to public transportation or highways, restaurants, and parks. Listing your priorities in order of importance can help you narrow down your neighborhood search.
Note down your employment goals
Depending on where you're at in your professional life, your living preferences may differ. If you're still building your career, you may need to be close to the major employment hubs. On the other hand, if you already have an established career, you may need or want to be closer to where you work. Nowadays, more and more people are working remotely. In that case, you can live or move wherever you please. No matter what the case is you would want an ideal work-life balance and should look at all of your options before buying your dream home.
Build your budgets
Drawing up a budget is helpful in determining whether you need to downsize from your ideal home goals or not. Some of the questions you need to ask yourself relate to the cost of living in your preferred area, your financial position, whether you are handy enough to take care of the DIY for your new property, and how much you can afford to pay on your next mortgage.
Enlist the help of property websites and a great estate agent
Property websites are great ways to look for and view properties online. Many let you see property locations on Google Maps, and you can also see their previous sale prices.
The services of a well-known local real estate agent are essential to provide the right assistance and advice relating to the current housing market in the area you're targeting. As you will possibly be dealing with your agent remotely, you need to ensure you enlist one you can trust to do the job well.
Make sure you read reviews of the agent you would like to go with and speak to them before signing them on. Give them all the details of your ideal property and your specifications so that they can find the ones that suit your needs. The great thing about reputed estate agents is that they can get viewings of properties that have just been put on the market and haven't yet been advertised much. You can either schedule viewings at a later date via Skype or plan a visit in person.
Plan your initial visit
Investing in a house is possibly one of the biggest life decisions you will make, and not one you should take in a haste. It's ideal to spend some money traveling to your potential new neighborhood for a couple of days and view not just the properties but also have a first-hand experience of the local amenities and lifestyle. You will be able to get a feel of the new area, the new people, and possibly your new employer. Finding a new home in a new town that you are unfamiliar with is a big decision. It's a good idea to plan this initial visit once you have narrowed down the places that you may relocate to.
Some houses may come with pre-existing furniture like beds, tables, and even mattresses. Once you're sure of the final choice of your new home, the next step will be to determine which of these items you want to keep and which you should dispose of. For instance, if you like the plush or firm mattress at your new home, you will need to get details like mattress dimensions which can help you make decisions with your current furniture such as your beds, as well as recycling your existing mattress or opting for mattress disposal services.
Conclusion
Buying a house is a daunting task but a lifetime experience as well. With a bit of pre-planning, budgeting, and strategizing, you can be sure to make it a pleasurable experience. Some important considerations to keep in mind are giving yourself plenty of time for planning the relocation process and to keep an open mind.