A Comprehensive Guide To Virtual Property Management
Posted by Danny Margagliano on Friday, March 25, 2022 at 5:38 PM
By Danny Margagliano / March 25, 2022
Comment
Virtual Property Management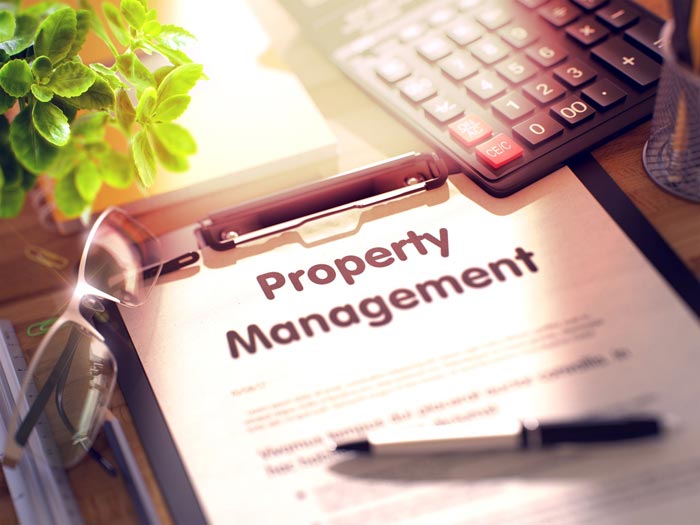 Virtual property management has established itself as the new industry standard. Technology is infiltrating all types of enterprises that were previously offline. As the world becomes more connected, the vacation rental industry is expected to develop in sync. The latest technological breakthroughs have made their way into vacation rentals, enabling owners to manage their properties from nearly any location.
Automation, process efficiency, and risk mitigation are required for remote vacation rental management. First, you should consider your business's every step, marketing strategy, touchpoint, and methods.
If you're considering upskilling your management skills digitally, here's a comprehensive guide on virtually managing rental properties efficiently.
1. Switch To Online Faxing
Utilizing a fax machine to deliver or receive documents may appear archaic in light of technological advancements. On the other hand, faxing is still commonly regarded as a secure and reliable form of communication. Learning how to fax online eliminates the use of paper and the equipment itself, this digital process helps in the transition of handling your rental properties virtually. To assist you in fully accomplishing transactions, most internet fax providers also offer e-signature services.
Electronic signatures save time and money by eliminating the need for paper, ink, and printing. With a few taps on your phone, you can sign a document, thus eradicating the need to personally meet someone for their signature. Additionally, online faxing contributes to your rental company's security. Internet faxing firms use encryption techniques to offer the highest level of data protection. It contributes to preventing data breaches or leaks caused by hackers and harmful software.
Furthermore, internet faxing saves you money and time by eliminating the expense and inconvenience of obtaining and storing physical machines. That said, nobody will have access to your files aside from you. It considerably decreases the risk of unauthorized individuals stealing or viewing sensitive data.
2. Make Your Property Listing Accurate
In managing this kind of business it's critical to respond immediately to booking inquiries and it's a must to ensure that property listing photographs and details are kept updated. These tasks can be time-consuming and strenuous. Certain property owners find it more convenient to hire a third-party service provider to handle customer service 24/7 so that visitors can reach someone with regards to queries and bookings. This way, you may relax while benefiting from the additional cash generated by your home.
It's also critical to understand the value of the property and where to advertise it online. Due to the large fluctuations in rental rates throughout the year, the rate on your property must be modified daily to reflect market conditions, which can be time-intensive.
Property owners should maintain distinct price points during weekdays, weekends, holidays, peak seasons, and off-season. Initial pricing should be based on various variables, including feedback from each owner, the home's attributes, comparable home values in the area, and property management recommendations from the local team.
3. Invest In Vacation Rental Management Software
This is one of the most beneficial actions you can take. Whether you operate a single vacation rental property or several of them, investing in vacation rental software is a worthy investment for your business. A vacation rental management software can help you stay organized while monitoring and managing your house or properties from afar.
You won't have to worry about forgetting schedules and mixing up your bookings for rental guests. The best feature of this type of software is that it enables you to automate guest communication via custom templates.
It can also automate door lock codes, help build your website, accept direct bookings, quickly update listing descriptions and photos, and monitor your rentals, data, finances, and occupancy, among other things. Reservations and queries can be delivered directly to your phone, enabling you to respond to guests quickly. It's a one-stop-shop for anything related to your vacation rental transactions.
4. Boost Your Rental Property's Security
Security is crucial for any rental, but even more so if the property is managed remotely. Because your rental may be vacant between stays, security precautions must be in place. Every one of these security systems is crucial. Surveillance cameras, motion sensors, and burglar alarms are just a few examples.
You can use multiple of these systems in conjunction with a smartphone or a personal computer. If an alarm is triggered, you will receive an alert on your smartphone and will be able to observe the live cams. On the other hand, some guests may object to the surveillance camera's existence and raise privacy and data security concerns.
Before their arrival, ensure that your guests are informed of the procedures. If you cannot personally welcome guests, you may always discuss it with them during the booking process. Before confirming a booking, get to know your guests and provide them with the correct address only once the booking is confirmed and money is received. After all, you don't want to be bothered by uninvited guests, especially while you're not presently there.
5. Assemble A Dependable Team
One downside of remotely managing a vacation rental is that you cannot be present in the event of a crisis. It may be distressing if you cannot inspect the damage produced by busted plumbing or a broken washing machine. If you do not fix the matter fast, your guests may become annoyed and depart early. You can avoid this by working with reputable contractors and handymen near the property's vicinity. Notify them of your unavailability to attend if certain problems arise and ask that they serve as your official point of contact for any issues. It assures that experts will address any concerns that may develop.
Cleaning and sanitization have also become a top priority for visitors. Proprietors and holiday rental providers must adhere to rigorous cleaning procedures. It is advisable to hire a reputable cleaning service company to look after your property. Apart from health and safety concerns, guests become more repulsive when seeing an unclean property. Keeping a rental spotless ensures pleased guests and favorable feedback. By retaining capable personnel nearby, you're guaranteed that your guests receive any assistance they require.
6. Automate Your Check-In And Check-Out Operations
When you're busy with reservations, it's easy to lose track of time when dashing back and forth to greet visitors and ensure they're set to begin and end their stay. Additionally, visitor expectations are continually changing, with an increased emphasis on convenience and efficiency. Ultimately, guests seek the smoothest possible check-in and check-out experience. With that being said, here are some alternative suggestions that you can make to manage check-in and check-out processes remotely:
Install Smart Home Security
Nowadays, your phone is capable of practically anything, from shopping for groceries to protecting your home. Security is no exception. Remote property management has become increasingly simple as intelligent home technologies evolve. Most smart home security systems combine motion detection sensors and surveillance cameras, allowing you to conduct a secure and thorough check-in from your phone or computer.
The most challenging aspect of vacation rental ownership is managing keys. At times, guests will misplace their keys, necessitating lock replacement, key duplication, or a combination. Both the host and the guest benefit from virtual keys. Neither party wishes to incur the extra hassle of handing over the keys or the obligation of maintaining a physical copy.
Fortunately, various methods exist for remotely allowing access via a Wi-Fi-enabled door lock or a mobile phone app. Additionally, you may specify a timeframe for the virtual key's validity, allowing your guests to have a smoother check-in and check-out process.
7. Provide A Complete Welcome Book
Suppose you want your guests to fully enjoy their holiday without being bombarded with questions throughout their stay. In that case, you'll need to prepare a welcome book that anticipates any questions they may have about your property, the experience, and the location. Certain guests prefer a printed welcome book that they may keep and refer to during their visit. You can accomplish this by using a simple printable document format and laminating it to guarantee it lasts beyond one visit.
You can also convert the document to a pdf file that may be emailed to the guest in advance of their arrival. Free and paid templates are available online that will allow you to aesthetically arrange the pages if you wish to produce a more presentable tourist welcome book.
It's also advisable to convert the ideal visitor welcome book to a digital version. It's visually appealing, educational, and simple to maintain. It enables guests to plan their stay, reserve activities, and make remarks, obviating the need for in-person contacts during their visit.
8. Maintain Open Channels Of Communication At All Times
Fortunately for you, we now live in a world where remote communication is the norm, which means that text messages should not deter your visitors. It has provided you with a straightforward and intimate approach to inquiring about your guests' vacation progress.
Apart from text messaging, there are a variety of other techniques to keep a continuous connection. You may choose to keep business and personal correspondence separate. Emails come in handy since they can assist your visitors to feel less invasive.
You may even plan your emails using an email platform. It will allow you to send them personalized emails at critical times during their trip without remembering to do so in real-time. For example, you can send up to three or four emails in advance to your guests, supplying them with all the information they require before their trip without sending a single email yourself.
Takeaway
A growing number of rental property owners choose remote management for their vacation rentals for convenience, comfort, and guest pleasure. If done correctly, you can operate a property remotely without risking your visitors' requirements. Utilize the information presented in this article to aid you in managing short-term vacation rental properties virtually and make it a profitable investment.