Home Features Today's Buyers Want Most
Posted by Danny Margagliano on Wednesday, September 16, 2020 at 1:59 PM
By Danny Margagliano / September 16, 2020
Comment
Increase the value of your home with these updates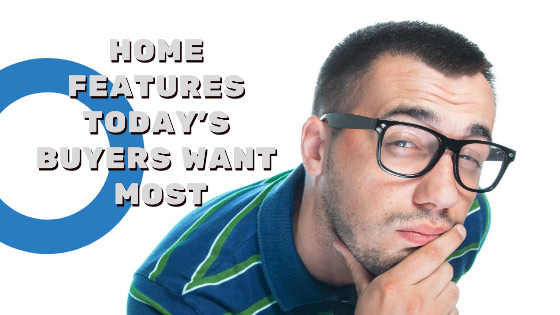 How would you like to increase the value of your home? If you answered no to that question, then save yourself the time and don't read any further. If you're reading this sentence, you are like most people answered yes to the previous question. In the following article, we will discuss five upgrades that will boost your home's value. Furthermore, these home features are what today's buyers want most. If you intend to sell your home soon and want the most money possible for your house, pay close attention to this article.
Start with the floors
Floors might not seem like the most significant project in the world. However, if you're trying to make your home more valuable than it is, your home flooring should not be overlooked. The reason behind this is quite simple – good quality new flooring will make your home look brand new no matter how old it is.
Fixing your floors is even more critical if you're trying to sell your house fast. Potential buyers will notice your floors right after walking in, especially if they're uneven or sloping, so renovating your floors can go a long way. Once you do that, it's time to keep your floors perfect for as long as possible, which is why protecting them from scratches and scuffs is so vital.
Don't forget the outdoor area
No matter how big your home is, having an outdoor area is always a great idea. Though we all love a giant patio and a huge deck, not everyone can afford these things. This is why it's the thought that matters when it comes to outdoor areas, and not just the size.
This means in practice that you need to boost your outdoor area's look, regardless of its size. You can have a tiny deck or an even smaller patio, but if you make the most of it, your home will become more valuable than it's ever been. One way to do that is to turn your outdoor space into an entertainment center where you can host parties, welcome guests, spend quality time with your family, or find your inner peace. Look into some reliable gadgets for a great outdoor entertainment area – a new TV and a brand new sound system can be a great start. Try adding a comfortable seeing area and even a fire pit. Your backyard will now be an extension of your house where you or potential buyers can enjoy themselves for many days to come.
Update your front door
Objectively, the front door is not a reflection of a home – it is something that can be replaced quickly and cheaply, and it's a great way to boost the value of your home. Objectivity and logic don't affect first impressions. First impressions can be powerful and can make or break a deal. This is why the front door should be the first thing on your list of priorities. If you don't have the desire or money to purchase a new front door, a fresh coat of paint can go a long way.
Luckily, painting or even replacing the front door is relatively easy, and it's one of those projects you can tackle on your own. Whichever option you go for, keep in mind that it is a reasonable investment that can boost your home's value quite a bit. So think about boosting the curb appeal of your home by starting with your front door!
Focus on the kitchen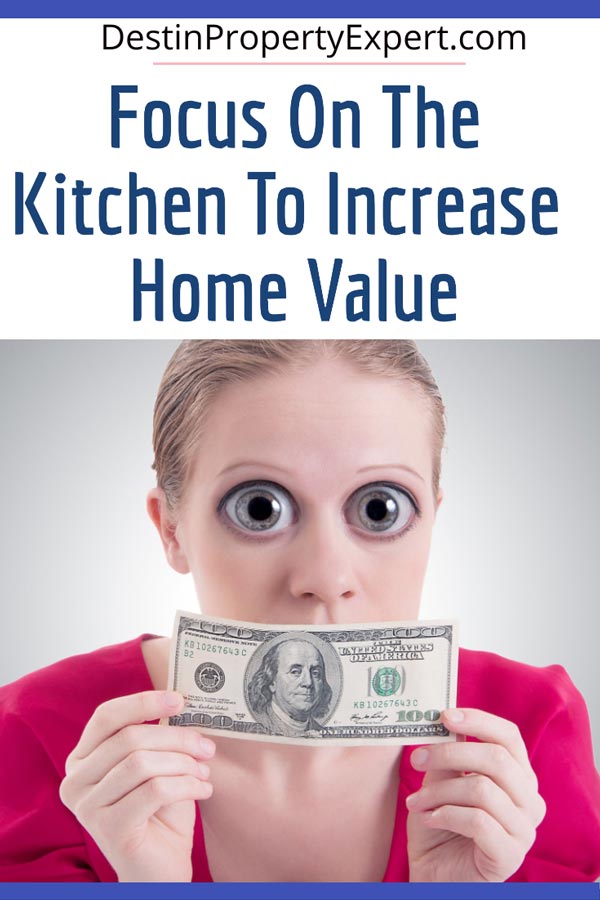 Even though the living room always takes the spotlight, the kitchen is still the heart of a home. Your guests may not pay too much attention to your kitchen, but your buyers definitely will.
Your kitchen appliances are a great place to start. The first thing you want to make sure you are all matching appliances. Stainless steel is what most people expect to see, but you can opt for all-black or all-white appliances if it's out of your budget.
Next on the list for your kitchen countertops. If you old and outdated countertops, buyers may go running for the hills. Nowadays, granite is a must, but you may also want to think about marble or quartz counterparts.
Suppose your cabinets require a makeover, you may be in store for sticker shock when you find out the cost of buying new ones. One option that you can alternatively choose is painting your kitchen cabinets. This can add a new feel and look to the entire kitchen. On a lower budget, replacing handles of hardware can go a long way. No matter if you make one or all these suggestions, you will see a massive improvement.
The previous ideas for your appliances, countertops, and cabinets will have your kitchen looking like a million bucks and increase your home's price almost instantly. What's even better, though, is that these ideas are cheap and handy, which means you won't have to spend too much money on them.
Spice up your bathroom
Although not the heart of a home, the bathroom is a room that means a lot to buyers. The number one mistake people tend to make in modern bathrooms is making everything appear too colorful. Two colors are ideal! Focus on making your bathroom look sleek, modern, and classy.
Consider getting a new toilet seat or a pedestal sink. Easy-to-apply vinyl tiles are a perfect replacement for an old, discolored bathroom floor.
DIY bathroom tip
Finally, clean that tub and shower, but do it properly – sprinkle the two with baking soda and spray on a vinegar-water solution, letting the mixture bubble for a couple of minutes. Now, scrub with a soft cloth or sponge, until a paste forms. Let the paste sit for 15 minutes, then wipe and rinse. Your bathtub and shower will be as good as new, without you having to spend anything.
Think about your future
Predicting your future and trying to anticipate what's coming are two of the world's hardest things. But, when it comes to boosting the value of your home, things can be relatively straightforward. It would help if you decided whether you want to sell your house sometime soon or not. Your renovation projects and investments are ultimately going to depend on this decision, so you'd better make up your mind sooner than later.
Final thoughts
If you wish to sell your home, you need to find a way to do it fast. Set the price, fix whatever needs to be fixed, invest only in renovations that will add value to your home, and keep things simple. If you're not thinking about selling it and are planning on staying there for the rest of your life, you'll need a different approach. Don't be afraid to invest your money into projects that will make your home cozier and more comfortable, because your family's comfort is something you can't put a price on.
Boosting the price of your home isn't always easy, but it's something you can accomplish. Whether you wish to sell your home or not. Finding the right projects and ideas is crucial for the future visual appeal of your home. Make sure you've made the right choice and start adding value to your home straight away!
Additional real estate resources
Frederick Franks goes over what features to consider building a new home. The features he focuses on in this article have to do with sustainability.
Xavier De Buck has some excellent tips for buying a luxury home. If you're going to be spending top dollar only house you better be certain you don't make any costly mistakes.
Paul Sian shows that buyers are looking beyond ordinary home features. In many markets across the US green home features can help sell a home faster and for more money.
Luke Skar talks about some DIY maintenance tasks to keep you busy while stuck at home. It doesn't matter whether you have all the time in the world for a few hours a week. If you neglect basic homemaking units it will cost you big in end.