6 Home Improvement Hacks Only a Contractor Would Know
Posted by Danny Margagliano on Monday, November 21, 2022 at 11:34:15 AM
By Danny Margagliano / November 21, 2022
Comment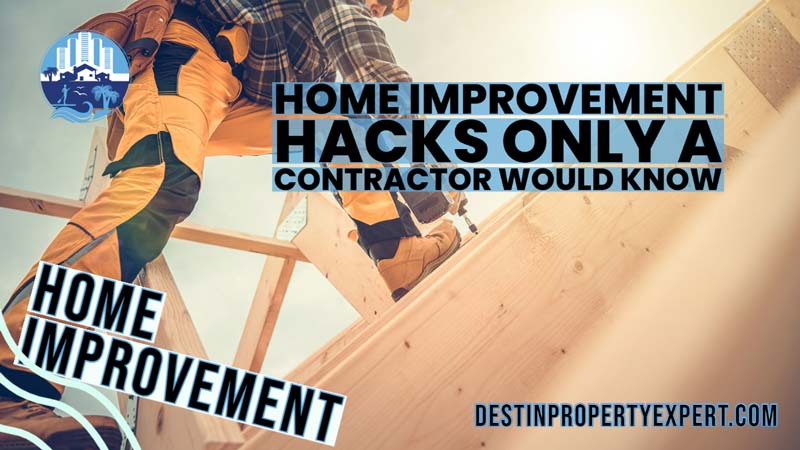 Making home improvements is a great way to increase the value of your house, but paying for them is another issue. If you are seriously investing in your house with home improvements you may want to consider taking out a home improvement loan. Loans for home improvement can either be secured or unsecured, depending on the value of your home and the amount of equity you have in it. They can be used for a variety of purposes, such as home additions, repairs, renovations, or even the purchase of new home appliances. If you're considering taking out a home improvement loan, here are a few hacks that only a contractor would know about:
1. Don't underestimate the power of paint
A fresh coat of paint can do wonders for any room in your house. It's an easy and affordable way to give any space a makeover, and it can really brighten things up. When choosing paint colors, think about what kind of mood you want to create in the room.
2. Invest in quality materials
When you're working on a home improvement project, it's important to use quality materials. This will ensure that the results are long-lasting and look great. It's worth spending a little extra money on high-quality materials, as opposed to cheap alternatives that won't stand the test of time.
3. Get a loan for your home improvement project
If you're planning a large home improvement project, one of the best ways to finance it is by taking out a loan. This way, you can spread the cost of the project over time and don't have to come up with all the money upfront. These loans for home improvement are easy to get and can be very helpful in funding your project.
4. Get pre-approved for a home improvement loan before shopping for materials or hiring contractors
By getting pre-approved, you'll know exactly how much money you have to work with and can avoid going over budget. In addition, many lenders offer special promotions and discounts to borrowers who are pre-approved for home improvement loans.
5. Don't neglect maintenance
It's important to keep up with regular maintenance tasks around your home, such as changing the air filter and checking the smoke detectors. Neglecting these things can lead to bigger problems down the road, so it's best to stay on top of them.
6. Be careful with DIY projects
While it can be tempting to try to tackle a home improvement project on your own, sometimes it's best to leave it to the professionals. This is especially true if the project is something that could potentially be dangerous, such as electrical work. Even if you're confident in your abilities, it's always better to be safe than sorry. Many home improvement projects are actually illegal for a non-professional to do. Here are some of them:
Building an addition onto your home: Building an addition is a big job, and it's one that should be left to the professionals. Not only do you need to make sure the addition meets all the necessary building codes, but you also need to make sure it's structurally sound. Otherwise, you could end up with a dangerous situation on your hands.
Installing or repairing gas appliances: Any time you're dealing with natural gas, it's best to leave it to the professionals. Gas appliances must be installed and repaired properly in order to prevent potentially deadly gas leaks. So, if you're not a certified professional, it's best to steer clear.
Rewiring your home's electrical system: Rewiring an entire home is a complicated and dangerous job that should only be attempted by a certified electrician. If you try to do it yourself, you could end up causing serious damage to your home - or worse, injuring yourself in the process.
Replacing your home's roof: Replacing a roof is a risky job, and one that's best left to the professionals. After all, if something goes wrong, you could end up seriously injured - or even killed. So, unless you're a certified roofer, it's best to stay off the ladder and leave this job to someone who knows what they're doing.
Remodeling your home's kitchen or bathroom: Remodeling a kitchen or bathroom is a big job, and one that requires a lot of specialized knowledge and skills. If you don't know what you're doing, you could easily end up causing serious damage to your home. Plus, with so many different appliances and fixtures involved, there's a lot that can go wrong. So, unless you're confident in your abilities, it.