Home Insurance vs.Car Insurance Coverage
Posted by Danny Margagliano on Thursday, April 7, 2022 at 5:19 PM
By Danny Margagliano / April 7, 2022
Comment
What Will Your Insurance Cover If Your Home Or Car Were Damaged?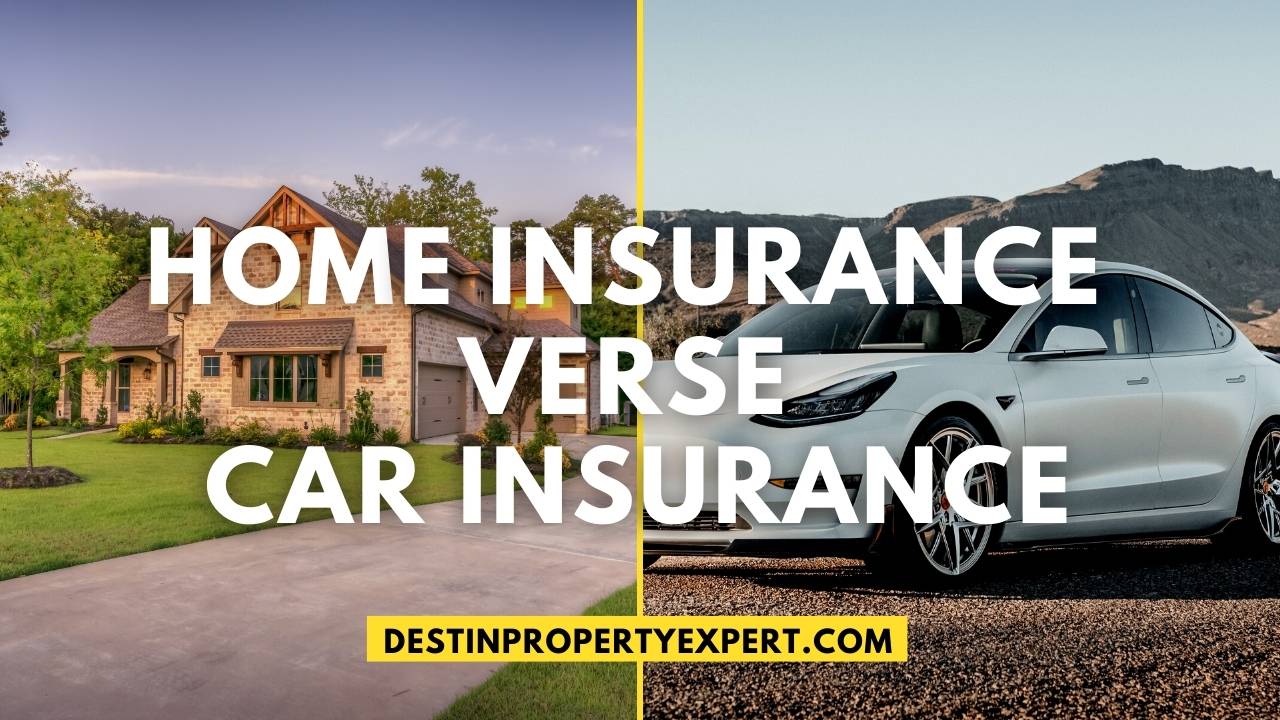 It is important to understand what you are signing when you sign an insurance contract, as it may affect your insurance claim. Contracts can be intentionally confusing and hard to understand, so having an insurance lawyer assess the contract before signing it could be a good idea.
Private insurance covers several areas, including homeowner's insurance, automobile liability insurance, life insurance, health insurance, title insurance, and malpractice insurance. The main reason you may need an insurance lawyer is that insurance companies sometimes act in bad faith.
According to Statista.com, as of 2020, insurance premiums written in the United States have reached over one trillion dollars. In addition, the insurance market in the U.S is one of the largest in the world, and MetLife is one of the largest global insurers.
What Does Homeowners Insurance Cover?
A typical homeowners insurance package features four types of coverage:
Personal property
Loss of use
Personal liability
Dwelling
However, policies can differ widely in what they cover, and the least expensive policies are the most restrictive.
Personal Property Damage
With personal property insurance, your homeowners' insurance policy will protect your home's contents if they are damaged by the perils listed in your policy. These perils might include windstorms, fires, explosions, theft, falling objects, accidents, and so on.
Moreover, homeowners' insurance policy covers your personal belongings even if you use them away from your home. You can ask for additional coverage for high-value items, but you will need to pay extra.
Each item's coverage may vary from one insurance company to another, but it is typically around 50% of the coverage you choose for the home's structure. If you have covered your house for $500,000, you might get $250,000 to repair or replace your goods. However, you must know that the actual reimbursement depends on the stolen or damaged items and your chosen policy.
Personal property coverage will not cover high-value items, or at least not entirely. Items such as antiques, collectibles, jewelry, or fine art may be covered for up to $1,000 or $2,000 per item.
Loss of Use Coverage
This insurance policy covers temporary living expenses if you move out of your house while it is being repaired. Loss of use coverage includes hotel bills, meals, public transportation, fuel costs, and more, but only if there is a significant increase to what you usually spend on these items and if they are specified in your policy. A loss of use coverage may have reimbursement limits of 20% to 50% of the total coverage.
The insurance will not cover any expenses that occur after your dwelling is fit to live in, mortgage payments, or property taxes.
Dwelling Coverage
If your home's structure is damaged, then dwelling coverage will help you pay for repairs or rebuilding costs. Depending on your policy, it covers damage from fire, windstorm, hail, falling objects, lightning strikes, explosions, vandalism, snow, ice, or accidental water damage. Dwelling insurance can also cover detached structures such as fences, mailboxes, or garages.
However, as stated by the Insurance Information Institute, dwelling coverage is usually equivalent to 10% of the amount of insurance you have on the structure of your house.
Dwelling coverage will not cover damage to your home from perils such as earthquakes, floods, intentional damage, termites, roaches, lack of maintenance, or regular wear and tear.
Personal Liability Coverage
Personal liability coverage offers liability protection for accidents or physical harm caused to someone else while they are in your home. This coverage includes legal costs, lost wages reimbursement, and pays medical expenses for the injured party if they don't live in your home. Additionally, this coverage also pays for your attorney's fees if you are sued for property damage or bodily injury.
The reimbursements typically start at around $100,000, but it is recommended you consider your assets before determining how much coverage you need. Personal liability coverage has two exclusions, namely intentional damages and the people that live in your home.
What Does Car Insurance Cover?
Car insurance or motor insurance is mandatory by law. In the United States, it is a legal requirement to have a minimal level of insurance before driving a vehicle. If you get into a car accident, then your insurance can help you cover different costs.
More car insurance coverage is available to help protect you, your vehicle, and your passengers if you get into a car accident. The most common car insurance coverage options are:
Medical payments coverage
No-fault insurance
Collision coverage
Comprehensive insurance
Auto glass insurance
Car insurance towing coverage
Rental car reimbursement insurance
Bodily injury liability insurance
Auto property damage liability
Uninsured motorist bodily injury
Uninsured motorist property damage
Underinsured motorist
Gap insurance
The total cost of your coverage will vary based on several factors, including car type, coverage type, and the amount of coverage you buy. Low-cost insurance options, which you can find on online comparison sites like Cheap Insurance, may be more valuable to you if you own an expensive car or live in the city.
Liability Coverage
Auto liability coverage is mandatory in most states, where you are legally required to purchase at least the minimum amount of liability coverage set by state law. Liability coverage is divided into two parts: bodily injury and property damage.
Bodily injury liability will help you pay for the costs related to another person's injuries. Property damage liability will help you pay for damage you have caused to another person's property while driving.
Uninsured and Underinsured Motorist Coverage
Just because state law requires all drivers to have insurance, it doesn't mean that all drivers comply with the law. So, if you were hit by a driver who doesn't have insurance, uninsured motorist coverage can help you pay for your medical bills, including injury or death expenses, or repairs to your vehicle, but only in some states.
Uninsured motorist coverage can also come into play if you have been involved in a hit-and-run accident. However, this insurance is required in some states and only optional in others.
Comprehensive Coverage
This coverage can help you cover the damages to your vehicle caused by fire, vandalism, hail, or theft. Depending on your insurance policy, comprehensive coverage can help you repair or replace your vehicle up to the actual cash value of your damaged car. It is essential to know that this coverage has a deductible that you'll pay out of pocket before your insurer reimburses you for a covered claim.
Collision Coverage
If you were in an accident with another vehicle or accidentally hit an object, collision coverage can help you pay to repair or replace the car. Usually, collision coverage is optional but may be required by your vehicle's lender or leaseholder.
Medical Payments Coverage
If you were in a car accident, then you and your passengers may be covered for the medical costs, including surgery, hospital stay, X-rays, and more. Medical payments coverage is required in some states and optional in others.
Final Words
If you have encountered a situation that calls for filing an insurance claim, it is best to consult a lawyer. They understand insurance law and will know how much your claim is worth. In addition, an insurance lawyer will evaluate the circumstances of your case and work towards getting you maximum compensation.
It doesn't matter whether you have just started filling out your claim or are already well into the process. You will benefit from the legal assistance of an experienced lawyer at any stage of the insurance claims process.