What Is Homeowners Insurance and How Can It Benefit You?
Posted by Danny Margagliano on Wednesday, May 18, 2022 at 11:59 AM
By Danny Margagliano / May 18, 2022
Comment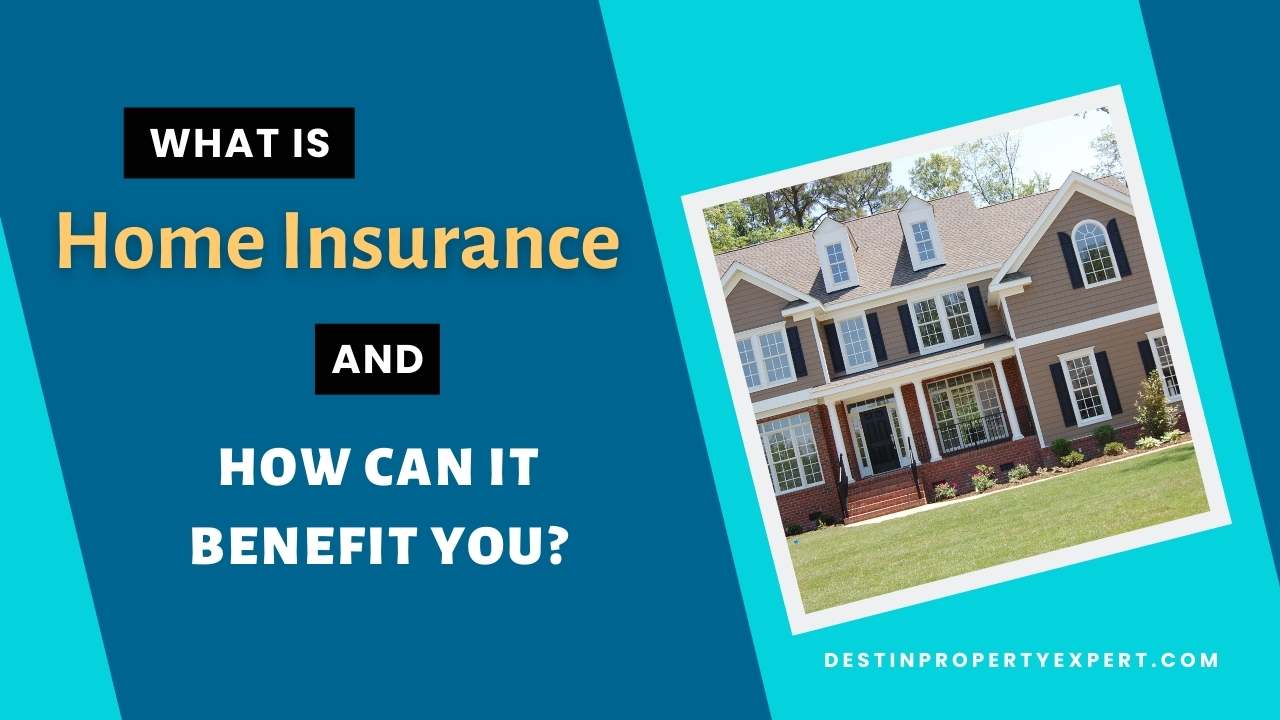 Homeowners insurance is something a homeowner should acquire to protect their property and for mortgages. When you have a mortgage, your financial institution will want to ensure that your property is insured.
It is also why homeowners insurance is a popular type of property insurance and has the most claims. In the United States alone, at least 85 percent of homeowners hold homeowners insurance.
Understanding Homeowners Insurance
Homeowners insurance is a type of insurance that covers your home. Any losses and damages on your residence, including furnishings and other assets within your residence, are covered by homeowners insurance.
In addition, this insurance also covers any accidents that occur in the home or on the property. Homeowners insurance commonly protects against four kinds of damages. These damages are exterior damages, interior damages, or loss of assets or belongings.
The Benefits You Can Get From Homeowners Insurance
If you are wondering how to get the most from your homeowner's insurance policy, you should check the following benefits you can get from it.
Provides Protection to Your Main House
One of the primary reasons homeowners avail of homeowners insurance is to protect their main home. It is where you live with your family, so protecting it through insurance is a must.
Remember that accidents can happen anytime, like a house fire or an extreme storm. For example, if you are also located in areas prone to tornadoes, you should get homeowners insurance.
Ensuring your house with 100% of its value is the best thing. However, you can also opt to insure it at around 80% to 90% as it is considered a standard. In addition, most home insurance covers any minor or major damages at its total replacement cost.
It is vital that you understand what your policy covers. You should also understand the rules and possible reasons why your policy could become invalid.
Covers Any Detached Structures
Homeowner insurance covers not only your main residence but also any separate buildings on your property. Thus, with a policy, you can protect your garage, sheds, fences, and even your dog's house.
However, you should first check the insurance policy before purchasing one to ensure that the policy indeed covers detached structures. You should choose insurance that can provide for your needs.
You can look for a suitable home insurance policy for your needs through Assurance Homeowners Insurance. It is a platform that helps you find the best insurance for your home. A home insurance policy covers around 10% of your main structure's coverage limit most of the time.
It Ensures Your Interior Furnishings
Another benefit you will love about homeowners insurance is it protects any contents inside your home. So, you can be assured that your appliances, furniture, personal belongings, and electronics will be protected.
If an event covered by the insurance, like a storm or fire, damages all the things inside your home, the insurance company will reimburse you. You can get either a partial or a whole reimbursement, depending on what is stated in your policy.
Most homeowners often overlook this benefit. So, if you own homeowners insurance, you now know that you can get reimbursement for your belongings.
Personal Liability Coverage
This next benefit that we will discuss is the personal liability coverage which is also one of the reasons why you should buy a homeowners insurance policy. Imagine if someone gets hurt within your premises. This occurrence could cost you thousands of dollars in hospital bills.
On top of that, you can also be held liable for the said accident. Homeowners insurance is also created so that it can help you if lawsuits arise. You have to consider that lawsuits are expensive, and you can't afford to be put in this financial distress because you didn't get your home insured.
In short, aside from the medical bills, your policy also covers legal fees if a lawsuit is filed against you.
Coverage for Additional Living Expenses
In cases where your home gets damaged due to fire, tornadoes, or storms, a homeowners insurance policy will help you pay for temporary living costs. Whether you temporarily choose to stay at an apartment or a hotel, the insurance company will compensate you for that.
The additional living expenses coverage is any costs of living outside your home. However, you can only qualify for this if your forced evacuation is due to incidents covered by your policy.
You can find the additional living expenses coverage information and check out the "loss of use" clause in your policy. The coverage ensures that you will be able to maintain the lifestyle you had before the unfortunate event.
Gives You Peace of Mind
Everyone wants to have peace of mind, which is what insurance companies promise to their holders. Knowing that all your belongings and assets are protected, you'll rest assured that a safety net will catch you if worse comes to worst.
It doesn't matter whether your home is a mansion or a small dwelling. You will need insurance to keep you at ease. You have put a lot of emotions, money, and effort into acquiring a home, and you don't want any unfortunate occurrences to steal that from you.
Start Purchasing Homeowners Insurance Now!
If you haven't acquired homeowners insurance yet, now is the best time. You already know how important insurance is to homeowners like you. So, start searching for the best insurance company and purchase one for your property.
Featured Emerald Coast communities