6 Types of House Repairs You Should Leave to a Professional
Posted by Danny Margagliano on Tuesday, March 15, 2022 at 5:04 PM
By Danny Margagliano / March 15, 2022
Comment
When it comes to home projects, doing it yourself is a fabulous way to save money and take on new challenges, but other things should only be done by home improvement professionals. There are many reasons why you should hire a professional for specific household repair tasks. For instance, professionals are fast and can do a better job.
Here are 6 types of house repairs you should leave to a professional.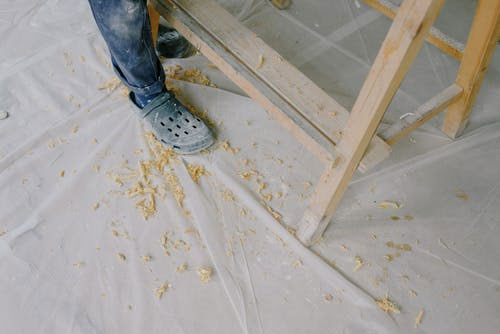 Flooring
Because some people are used to installing adhesive tile flooring, they may think flooring is an easy DIY project. If you no longer need your old tiles, you have a good reason for changing them to refresh your space. However, flooring is not all about replacing the old with new. While it may sound cost-effective to do the work, there are a few steps involved in laying tiles or wood flooring. If any part of this is not done the way it should be, you may find that the only way to correct the mistake is to restart the project.
When you are forced to restart a project because it was poorly done, you incur additional expenses since all the materials will go to waste. Therefore, the money you will have to spend on the same task will be significantly more, and you will realize later that you have not saved any money by doing the project yourself.
Flooring projects are not as easy as you might imagine since it involves many things. When laying the tiles, you should first prepare the space, do the grouting, and seal uneven surfaces. If you lack experience, it is best to hire a professional to do the job properly and cost-effectively.
The other thing you should know about flooring is that it requires quality materials. Some of the materials required may be difficult to source, transport, cut, and layout. Therefore, you need to enlist the services of a professional from the onset to enjoy peace of mind.
Power Supply System Fault
It is a no-brainer that any kind of electrical repair work should be done by a professional unless it's a simple task like replacing a bulb or switch. If you try to take on too much, you run the risk of damaging your appliances, getting electrocuted, or even causing more harm to the entire power supply system. Therefore, when you experience an electrical fault, you should call an electrician right away and avoid taking chances. Most electrical projects should be handled by certified professionals. The work also requires an inspection to ensure it is in compliance with the code regulations of a specific area, so it's best to leave it to electricians.
There is a risk of rendering your home insurance void if you tamper with the power supply system which can lead to a fire outbreak. It can be very unsafe to try to fix even some small electrical issues since you may end up facing dire consequences. If you are not an electrician, the chances are high that you will not connect everything properly. This can lead to injuries to members of your family.
Calling an electrician is the best approach to take because they have specialized equipment for the particular repair work required. They can also inspect the entire power supply system to diagnose the cause of the problem. Without identifying the cause, the issue may only worsen when you think you have fixed it. This is why you should call a professional electrician who will also give you a service guarantee for the repair work done.
Plumbing
While you can perform smaller tasks like cleaning bathtub drains and clogged sinks, you should leave bigger issues to professionals. For instance, you must leave complicated tasks like fixing leakages along the main pipe, installing a water heater, or trying to replace the plumbing. If plumbing is handled incorrectly, it can lead to leaks. These will in turn cause mold, structural damage, or wood rotting which will be more costly to repair than simply initially calling a plumber.
Minor problems can be easy to fix, but you should exercise caution when determining what tasks you can handle on your own. Leaky pipes or other challenges with toilet bowls may seem easy to solve, but you should be careful. You can create an even bigger issue that will be costly to repair. A professional had the best knowledge on how to fix a particular problem to protect you against further consequences.
Plumbers also have the appropriate equipment for inspecting your water and drainage systems. It is difficult to inspect pipes underneath the surface or covered by tiles or plaster on the walls. Professionals have the expertise and the know-how to resolve even the toughest job since it is their area of specialty. When it comes to inspections, experienced plumbers use infrared cameras to identify even minor problems that often remain undetected. This is an important undertaking since if the cause of the issue is not identified, it can recur.
Repairing the Roof
There are instances where the damage to your roof isn't too drastic, and you can perform minor tasks like replacing shingles or gutter repairs. It could be dangerous to perform more extensive repair work. Remember that the simplest mistake can result in your roof leaking and this can actually bring along with it many other issues like mold, water damage, or fire hazards due to the accumulation of water near electrical outlets. Roof leaks can also lead to structural damages that can impact the value of your property in the long run.
Falling from the roof can be fatal, so you must call a professional to handle certain issues. Experienced roofers have the right equipment to use for various tasks like conducting roof inspection, and performing other repair activities. People who do this kind of job every day are better placed to handle even the most difficult work. Roof repair is often a labor-intensive activity that should be completed within a specified time limit, or you may end up sleeping in the open.
Professional roofers can do any repair work efficiently, and they always provide excellent results. Once your roof is done correctly, you get peace of mind since you will not expect similar problems for a while. When you hire a professional, they will give you a guarantee for the services provided. This will also help you protect your home insurance if all work is handled by experienced personnel.
Gas Appliance Repairs
There are many appliances that depend on gas in homes like water heaters and dryers. It's not advisable that you try to take on these repairs yourself, since this can lead to a deadly disaster. Many people are reported to have died of carbon monoxide poisoning all over the country. This is mainly caused by small leaks in the connection lines to the appliances. Therefore, it's best to call a professional to do all the repair work since they are specifically trained for that.
All gas lines should be airtight since the slightest leak can be harmful or even fatal. Regular inspections must be carried out and these should be performed by experienced people with appropriate equipment to use. The supply pipes can be damaged by weather elements, so you should call a technician to check for potential problems and fix them before they get out of hand. A professional will also make sure that the gas supply system does not interfere with other household appliances to prevent unexpected danger.
Window Replacement
When you decide to upgrade your house, one of the first changes you will consider making is window replacement. This is a huge project you should leave in the hands of an experienced window replacement company. If you choose to do it yourself, you can experience challenges like getting appropriate replacement windows. Professional contractors often deal with various suppliers, so they can easily get all the supplies required for the job. Most windows you see in your local hardware are not the right ones for your projects. Most of them are meant for new construction projects.
Another thing you should bear in mind about window replacement is that you can customize them to suit your needs. This means you may not find your preferred windows with exact measurements in the nearest home improvement center. Instead, you can place an order where new windows are designed, and this project should leave no room for error. Everything should be done to perfection if you are concerned about getting the best results.
Window replacement is a project that requires special equipment, so you must hire the right people to handle the work. If you try to experiment with this complicated task, you can cause extensive damage that will be expensive to repair. Avoid wasting money by hiring experienced contractors to do the job in the first place.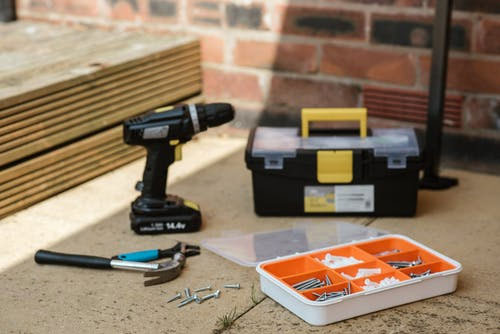 Household disrepair is common and is caused by many factors. Some people, in order to save money, choose to repair different issues themselves instead of hiring professionals. In some situations, DIY projects make sense, but in others, it is better to leave the task to professionals. For example, it is a good idea to hire an experienced contractor to handle tasks like roof repairs, electrical failures, or complicated plumbing issues. The main benefit of enlisting the services of qualified people is that they provide the best results. This will help you save tons of money and will also provide you with well-needed peace of mind.