How can I increase the value of my home? Here's the answer.
Posted by Danny Margagliano on Wednesday, December 9, 2020 at 3:15 PM
By Danny Margagliano / December 9, 2020
1 Comment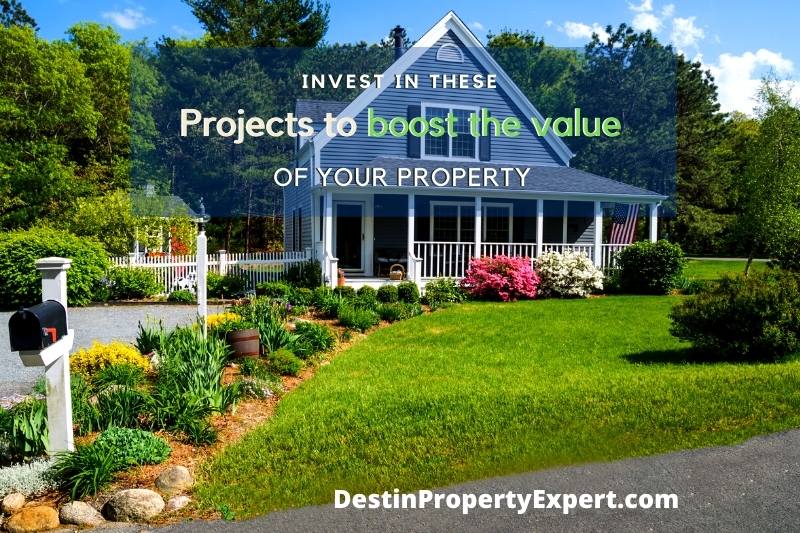 Whether you own a home as an investment property or as your primary residence, you stand to gain by investing in its long-term value. If you put the time and money into making upgrades and completing remodeling projects now, you'll see a higher return-on-investment (ROI) when you list your home down the road. In this article, we'll review some of the best projects to complete prior to listing—and why you should consult with your realtor before kicking things off.
Remodel your kitchen and bathroom
There's no two ways about it: kitchen and bathroom remodels have the highest ROI of any home renovation project. For a property owner looking to maximize the value of their home prior to listing, they're the ideal projects to complete.
In the kitchen, most of the added value is going to be derived from the new countertops and cabinets. Invest in high-quality—but not luxury—materials. Typically, any combination of stone (quartz or granite) countertops and real wood cabinets is in line with what you should be looking for. Of course, don't forget everything else that goes into making a kitchen great, from the backsplash and floors to the lighting and appliances.
As one might expect, these "big ticket" projects come with a relatively high upfront cost. Even a modest, mid-range kitchen or bathroom remodel will cost thousands to complete. Depending on your market, you may get all of that money back when you sell, but we recommend talking to your realtor before you start knocking out any interior walls.
Clean up the outside of your home
Many buyers do, in fact, judge a house by how it looks on the outside. If your home looks messy from the street—including overgrown landscaping, deteriorating paint, or a broken fence—it will impact the way they see it and the way they perceive its value. In other words, curb appeal still matters, even in an age where most people first find pictures of your home online.
To get ready for listing, clean up your front yard and the outside of your home. Start by repainting your home. Exterior painting is a relatively straightforward and generally inexpensive way to take years off of your property, making it look as fresh and new as the day you first bought it. Depending on your home's exterior, the exterior painting process might also address some structural defects: stucco exterior painters, for instance, will patch up and repair the stucco before painting.
Once you've completed your cleanup work, stand in front of your home. Looks a lot better, right? This is the difference that a little exterior cleanup can make!
Take your realtor's advice
Realtors are more than people who just sign paperwork. Experienced real estate professionals have been around the proverbial block more than a few times. In other words, they know what sells and adds value—and what doesn't. If you're planning a property improvement project with an eye toward listing your home, be sure to talk to them first. They'll be able to guide you and give you ideas.
As we've discussed, both interior and exterior painting can be a way to add value to your property. For a more detailed look at this subject, check out this helpful infographic.

Additional real estate resources
Lynn Pineda has written a great article about secrets to boost your home value.
Luke Skar has put together a collaboration of top realtors throughout the country to offer tips to increase your home's value through winter curb appeal.
Maria Mastrolonardo as an informative article on her website about home remodeling jobs that will have your house looking better and worth more in no time.