How to Choose a General Contractor: Communicate Your Vision, Get Referrals & Conduct Interviews
Posted by Danny Margagliano on Friday, February 25, 2022 at 3:34 PM
By Danny Margagliano / February 25, 2022
Comment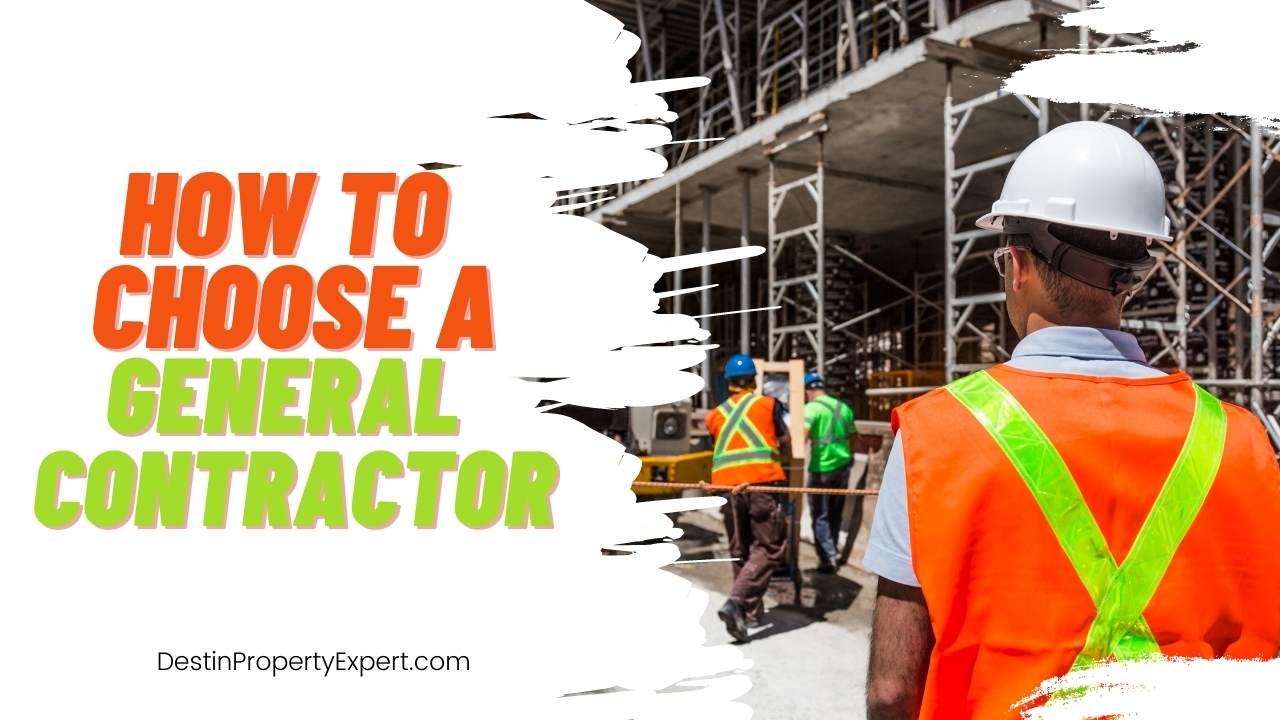 Choosing the right contractor can seem daunting. After all, general contractors oversee the most significant home improvement projects most homeowners ever undergo. Choosing the wrong contractor can have severe consequences.
Working with a contractor is a relationship. And like any good relationship, it needs to include quality communication, trust, and mutual benefit. Partnering with a good contractor can ensure that every home improvement project you take on improves your quality of life and yields a high return on investment. Rushing to do business with contractors who haven't been adequately vetted can cost homeowners thousands of dollars and leave them with additions that don't meet their expectations.
Properly vetting a contractor takes time and effort, it's essential to the success of your home renovation checklist. Keep reading to learn how to choose the best contractor.
What Are the Responsibilities of a Contractor?
A general contractor is like the quarterback of large-scale home improvement projects. They call the plays and shoulder the most responsibilities. For the biggest projects that require working on numerous components of the property, the general contractor hires subcontractors for specific tasks. In short, it's their job to make the homeowner's vision a reality while remaining on schedule and within budget.
In that sense, a contractor's most important responsibility is communication. A contractor must translate the homeowner's ideas into real-world actions. With that in mind, let's talk about what you need to consider before hiring a contractor.
Vision: Know What You Want Before Hiring a Contractor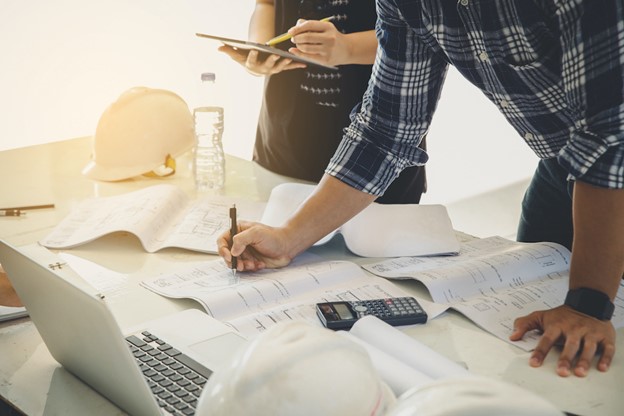 Communication is a two-way street. If you want your contractor to design your dream house, you need to tell them exactly what your dream house looks like in your head.
Before you even look at listings for contractors in your area, you need to know what home improvement project you want to accomplish. For example, if you're overhauling your house to maximize energy efficiency, you need to know which areas of the house you want to improve before you get started.
Too many homeowners get caught up in generalities, which can leave contractors in the dark about the specifics. Are you not sure about the specifics yet? Don't worry; a good contractor will take the time to get to know you and understand your household's needs. Once you have a good idea of what you want, you can start your search. Look for professionals who:
Specialize in the remodeling project you want to have done
Operate in your area
Provide examples on their website of work that matches your vision
Having a clear idea of the job you want to accomplish will help you quickly eliminate poor candidates from your initial search. Narrowing your search right off the bat saves you time and money because you don't want to invest time or money into a contractor that won't be a good fit for your budget or timeline. Most importantly, having a clear idea of what you want to accomplish sets the standard for communication with your contractor.
Referrals: Get Them Early, Often, and Before You Pay
Finding someone reliable might be challenging when you're starting a big project, especially if it's your first time. Getting referrals is another great way to narrow your search to only the best candidates.
Your friends, family, and colleagues can be great resources in finding reliable contractors. Just like you'd do research into any big purchase for your home, you should get recommendations from people that share your values when it comes to quality work. Start with your immediate circle of friends and family who might understand the kind of project you're undertaking.
Keep an eye out in your neighborhood, too. See a home renovation that matches your vision? Knock on the door, introduce yourself, and ask about their experience with the contractor. If you don't know them well, remember to open by complimenting the work they've had done. Providing information about their contractor is a service to you, so leading with manners is essential.
You can also look at online review websites to find qualified professionals working in your area. Yelp, Google, NextDoor, and Facebook business pages are great places to find reviews. When looking at reviews, consider the ratio of good reviews to bad reviews. If a company has 99 positive reviews and one bad review, you don't need to eliminate them from your search. Inversely, if they have 99 bad reviews and one good one, you can skip them.
Another tip for finding honest reviews is to search the name of the individual or company you want to worth with along with keywords like "unfair," "scam," or "would not recommend."
Interviews: Ask the Right Questions to Get the Best Contractor
With a clear vision and a list of viable contractors, you're ready to start the outreach process.
Interviews with contractors are essential for gaining a deeper understanding of the professional. You may browse their portfolio and reviews online ahead of time to get an idea of what their work is like. As you browse, try to understand what their strengths and weaknesses are. Use this time to prepare any questions you might have for them.
Contractor relationships are more likely to work if your personalities mesh well. Let them know about your vision, your communication preferences, and your desired budget and timeline. You can vet your contractor's background by cross-referencing their license with the builders' association in your area, collecting proof on insurance, and asking for a list of subcontractors.
Need examples of questions to ask in an interview with a general contractor? Try a few of the following.
Have you completed a job like this before?
Do you have a list of references I can contact?
When are you able to start the job?
How many years of experience do you have?
What's your permanent business address?
Are you licensed to work in my area?
When did you earn your business license?
How do you handle warranty service complaints?
Do you have worker's compensation, property damage, and personal liability insurance?
Compare and Contrast: Evaluate Top Contenders for Price & Compatability
After choosing your favorite professional from a round of interviews, it's time to start thinking about pricing. Collect bids and compare them side-by-side to ensure optimal value.
The lowest price isn't always the best price when choosing a general contractor. You want to find a contractor who is fully aligned with your vision. Providing an accurate and honest estimate of expenses is one of the best ways to verify that you're on the same page.
A high bid from a contractor can mean sourcing high-quality materials and the most experienced subcontractors. To avoid being overcharged, conduct research to certify the bid is congruent with average remodeling costs.
Low bids can be enticing, but they might suggest that the contractor is low-balling you to get your business and isn't fully aware of your vision. Finding a middle ground between budget-friendly choices and top-quality is the key to success.
There are two standard payment plans for financing home renovations with a contractor.
The first is called "cost-plus flat fee." This model includes the expenses for material and labor plus the contractor's fee for facilitating the process. This style allows you to pay as work is completed and adjust your budget on the fly.
The second style is a "flat fee." For this style, the homeowner establishes a maximum upfront budget, and the contractor collaborates to plan payment schedules and a contract.
Collect several bids and compare them to find the payment plan that works best for you.
Watch Out: What to Avoid When Hiring a Contractor
Unfortunately, choosing the wrong contractor can cost you thousands of dollars. Make sure you're aware of contractor red flags and can spot them before hiring a company. Here are a couple of things to watch out for in the early stages.
Upfront Payments and Cash-Only Bids
When it comes to paying for a job, it's best to provide payment as work is completed. Even if a contractor seems perfect otherwise, providing payment in full without work completed leaves you highly vulnerable.
They Tell You That Permits Aren't Needed
As a homeowner, you are responsible for ensuring all the necessary permits are acquired before beginning any project. If the city discovers unpermitted work, you may have to stop and start again, and you won't be able to get a refund.
Unrealistic Timelines
It can be excited to hear that your new renovation project can be completed faster than you expected, but proceed with caution. If a timeline sounds too fast to be true, then it probably is.
High-Pressure Sales Tactics
High-pressure sales tactics usually don't indicate a contractor looking to start a mutually beneficial business relationship. Don't be afraid to ask for more time, even if you're being pressured to sign a contract.
Choosing the Right Contractor Makes Renovations a Breeze
Whether you're looking to renovate your entire home or just a single room, choosing the right contractor is important. By having a clear vision of your renovation project and being diligent in your research, you can minimize the chances of running into trouble down the road. Checking reviews from past clients is always a good idea, as is interviewing potential contractors in person. And if something seems too good to be true, it probably is – beware of any red flags before signing on the dotted line. With these tips in mind, you're ready to make your renovation dreams come true!