How is Virtual Staging Different From Traditional Staging?
Posted by Danny Margagliano on Friday, September 25, 2020 at 4:56 PM
By Danny Margagliano / September 25, 2020
Comment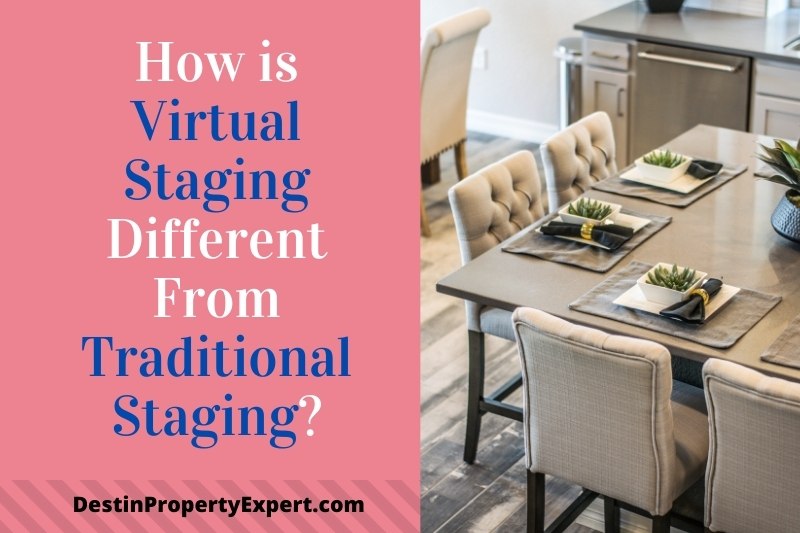 Staging a home is an important concept when it comes to selling houses or redesigning a house. It helps in showcasing how an empty house would look in reality after it is furnished and decorated. Virtual home staging is the process of decorating a house virtually rather than going down the traditional route. But, what does virtual and traditional staging mean? Let's take a look.
What is Traditional Staging?
This is a technique where a house is physically designed and staged. In this process, a professional home stager uses manpower to choose, buy, and arrange the furniture in a house.
Traditional staging also involves arranging and redesigning the existing furniture of a house. Real estate agents and house owners looking to sell usually choose this technique to attract buyers.
It is time-consuming and expensive, but when done right, it can be useful in selling the house.
What is Virtual Staging?
This is the process of staging a house virtually rather than doing it physically. This is great for attracting online home buyers.
In real estate virtual staging, a photographer takes pictures of empty rooms of a house. Then, the designers will use editing software to make these rooms look like a real-furnished home.
It is a cost-effective way of selling a house and makes it look attractive to home buyers.
Traditional Staging v/s Virtual Staging
The idea behind traditional and virtual staging is similar – to show a furnished house to a buyer. However, the main difference between traditional and virtual staging lies in how they are done and how many resources go into them.
Suppose you are looking to sell a property. One of the most effective ways of selling is by staging the space. When you can give a good idea of how the house can look after furnishing, you can quickly sell the sale.
Traditional staging includes buying the furniture, décor elements, and even paint if you wish to show a unique color scheme. You will then need a team of people to execute the idea. Undoubtedly, this will take up time, effort, and money.
Contrarily, in virtual staging, you can achieve the same at a fraction of a cost and in less time. The designers can realistically design the house using software without requiring any physical resources.
Why Are Sellers Choosing Virtual Staging over Traditional Staging
It is cost-effective
Since it involves taking pictures of an empty home and using software, it costs less than traditional staging. You can create realistic-looking images of any house in just a day or two.
Saves time and effort
Physical staging is all about buying the furniture, transporting it, and setting it up. It takes up time and effort. No such issue with virtual staging!
Allows you to customize the space
If the seller or customer has a particular design requirement, you can customize the space as per their needs.
It provides various design elements
You can incorporate numerous home styling options, colors, accessories, and furnishings. This comes particularly handy when selling a unique home in shape, layout, style, or color scheme.
Helps create powerful online ads and marketing campaigns
With more and more houses being listed online, it would be safe to say that photographs of a furnished house would make a huge difference. Pictures from digital virtual staging prove to be a powerful online selling feature to attract customers.
Wrapping it up
All these factors make virtual property staging a more effective method and sell the house faster. This is why it has become a popular choice amongst sellers.
Additional real estate resources
Conor MacEvilly discusses the truth about virtual staging verse traditional stage. Is one better than the other? Find out which type of staging Conor thinks she should go with on your next listing.
Kevin Vitali talks about the challenges of selling a vacant home. See some pros and cons of using virtual staging on a vacant property.
Luke Skar has really covered almost every home staging idea imaginable in his tell-all article. Luke gives out over 40 home staging ideas will have buyers lining up to see your house.
Author Bio:
Rahul Agarwal is the Co-founder & Chief Business Officer at Styldod, where he has taught a computer to do interior design! Styldod provides the most hassle-free & inexpensive virtual staging solutions for real estate agents to sell their listings faster and higher prices. Rahul was also a co-founder of Mebelkart (which is acquired by Ask Me). He's your everyday IIT Kanpur nerd who pushes the boundaries with his innovative entrepreneurial stints and is also a sound startup investor & advisor. Rahul attributes his success as a professional to the discipline he has learned from his district hockey days, being a swimmer and a gym enthusiast.