How Long Should You Own a Home Before Selling
Posted by Danny Margagliano on Monday, June 8, 2020 at 11:50 PM
By Danny Margagliano / June 8, 2020
Comment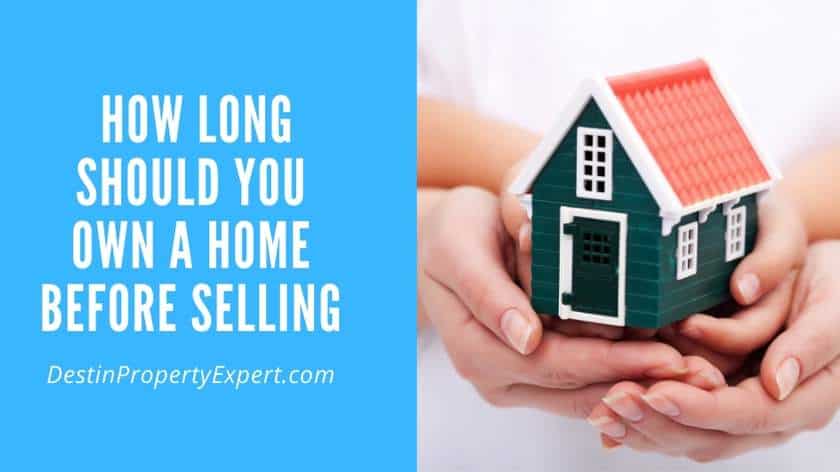 Has the thought of selling your home crossed your mind? If yes, you are probably having dozens of questions about the process. All of these Thanks questions are very common and very often. In fact, all of the people who decide to sell their home have them. However, the doubt of having stayed long enough at your home is something that challenges the decision to sell. And, if you have such doubts, then read on to find the answers to your uncertainties.
To start with, there is no absolute answer to the question "How long should you own a home before selling?". The answer depends on several factors that are individual for every owner. However, the right answer exists. Let's have a look at the options.
The home has become too small for your growing family
One of the commonest reasons why you should move out of your home and sell it is because the house has become small, crowded and tight for your growing family. Perhaps, you have been living in a studio apartment or in a house with one bedroom and now you are married with a baby on the way. Where would you put all the baby's stuff? If you think that you will find a way to make it work, think twice. The home won't get bigger, but the responsibilities will grow while you start needing space more and more. If that is the case, don't hesitate, sell your home and find a bigger, more family-oriented one.
The home has become too big to maintain
How is this possible, you might think. Well, the complete opposite situation from the first example is the answer to move out and sell the house if it has become a burden to maintain it. Unfortunately, bad things happen, for example, divorces and separating from your partner, and you find yourself alone in a huge house that you can't take care of. In such a case, call the real estate agent right away. Have your house priced and sold as quickly as possible and find another one that will become completely yours ready for making new memories.
You got a job in another city
If traveling to and from work is simply impossible in terms of time, start thinking about selling your house and moving to one in the city where your job is located. However, you should only do this if your job is secure, stable and progressive and you see doing it at least for the next 7-10 years, otherwise it won't make sense to change homes. Even though today's uncertain times and harsh economy can't guarantee you will be doing the same job for the next 10 years, you should differentiate between jobs that will help you lead a comfortable lifestyle and those that will help you only get to the surface and get by in the meantime. If you have the first type of a job, then selling the old home is a reasonable idea; if it is the second type, then don't make harsh decisions.
Until you fix all the damages
If you are moving out regardless of the reason for moving, then stick around in the house long enough so that you can fix anything that needs fixing before you list the house. You shouldn't leave a mess out of the house because no one will get interested in it, and that is something that you don't want to happen. Of course, you can consider real estate virtual staging that will show the whole potential of the house as many people do in order to sell fast. However, you can't leave broken things in the house and unattractive sights, because the expectations will be high when people see the virtually staged photos of your home and come to see that the real condition of the house is nowhere near to the visualization. Therefore, fix everything necessary for leaving a good first impression, repaint the walls, take care of any plumbing or electricity problems and sell away.
Until you are happy
Finally, the simplest answer is until you are happy. Happiness and satisfaction of living in a house are the two basic feelings that must exist in order to live a comfortable life. If, for any reason, you are neither happy nor satisfied, simply move out and sell the home. It might be the neighborhood, it might be the neighbors, it might be the house itself or the community – whatever it is, if it makes you anxious, nervous and stressed, make sure you find a number of a reliable real estate agent right away. Don't settle and wait for better days to come. Be courageous and start anew. You will achieve another state of mind and you will probably make another family happy as well.