How to get help with down payment on a home
Posted by Danny Margagliano on Monday, June 15, 2020 at 9:38 AM
By Danny Margagliano / June 15, 2020
Comment
No Down Payment On Your Home?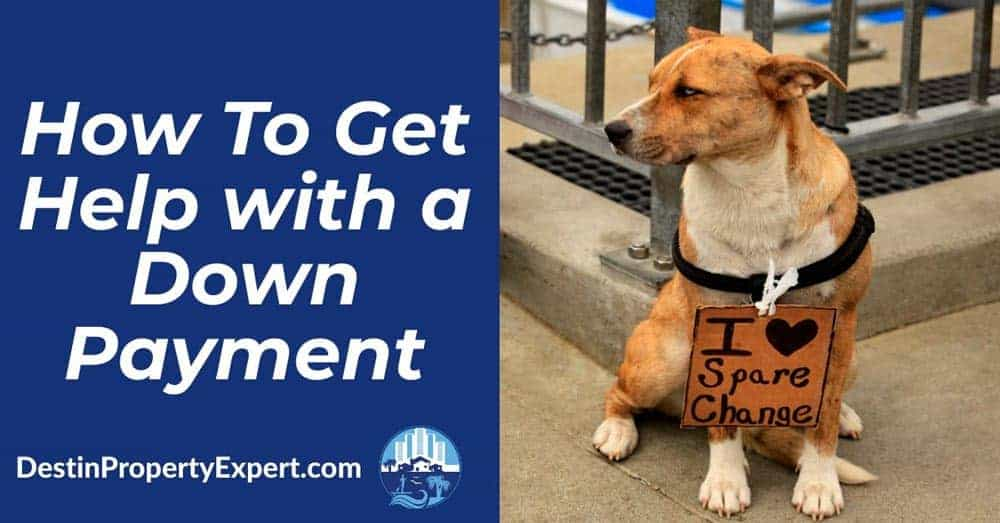 Buying your first home may feel out of reach for many people. Perhaps your income isn't where you hoped it would be, or you are having difficulty saving for that down payment. The good news is that there are options for these situations, and it's called a down payment assistance program. There are a variety of services and programs that fall under this umbrella, from low-interest loans to assistance on closing costs. Here's everything you need to know.
Your First Steps
Just like any traditional home purchase, you want to ask yourself these questions and make sure you are ready and prepared for homeownership.
You will want to get your credit in order, ensuring you will be able to get a loan and be approved for any assistance program. Even if you're moderate or low-income, many programs require you to have at least a good credit score. Pay your bills on time each month, only use a percentage of your credit, and try to have some money in savings before anything else. You want to ensure that you will be able to afford the home you're about to purchase, and the programs you're applying to will want the same.
Who is Eligible for a Down Payment Assistance Program?
A down payment assistance program is intended for first-time homebuyers. However, some programs allow for those individuals who are not first-time buyers but haven't owned a property in three years or more. It depends on the program, but each one will have specific rules and guidelines.
There are many programs available that are career-specific or for certain groups of people. Groups like first responders, teachers, city employees, and veterans all have specific programs geared towards them. Also, there are many available to anyone else who qualifies.
While each program will have different rules and requirements, these are some of the most common and basic:
A decent credit score.
You will need to be considered a low or moderate-income household. Each program will have its own range of income requirements.
You will be required to purchase a home in a designated area and within a certain price, determined by the program.
You may need to participate in a homebuyer course, which will prepare you to be a responsible homeowner.
Some programs require that you do have some money to give to the down payment.
How Does it Work?
Many of these programs are state-run. They work with finance agencies, sometimes government-funded, and sometimes through the city and county you reside in. The idea is to make homeownership a reality for more people. Some of these agencies include a specific mortgage that works to help first-time homebuyers.
Here Are The Different Kinds Of Assistance:
Grants: Grants are essentially a gift. They are funds provided that do not need to be repaid. Grants are crucial to research and apply to because many of them are not well-known, and if no one applies to them, they remain unused.
Zero-Interest Loans: Forgivable loans allow the homebuyer to borrow the money for the down payment, and after a certain length of time, the loan is forgiven, or part of the loan is forgiven.
Deferred Payment Loans: This type of zero-interest loan remains outstanding until the original buyer sells the home, which it then needs to be repaid, or when the mortgage ends.
Low-interest Loans: A low-interest loan often has a long term, about ten years. This is meant to lessen the burden of repayment while owners are paying their mortgages. The interest rate is quite low, as well.
What Programs are Available?
While this is not a complete list, here are many of the common down payment assistance programs available:
Freddie Mac or Fannie Mae loan programs: Developed for those with a solid credit score and a bit of saving set aside for a down payment, Freddie Mac and Fannie Mae are some of the most prominent agencies offering this service to everyone.
HomePath ReadyBuyer Program: This program is specific to homes that are foreclosed on by Fannie Mae, and they offer a break on closing costs. Recipients will be required to participate in a homeownership course.
Local programs: Your state will have specific programs available, including city-specific and county-specific programs. These include grants, low-interest loans, or assistance in closing costs.
Federal Housing Administration loan program: For those who don't have excellent credit and a bit of savings.
Energy-Efficient mortgage program: This program is available for existing homeowners to make upgrades to their existing appliances and home. They can purchase energy-efficient upgrades, and the loan is rolled into their first loan. The program is backed by VA or FHA programs.
A USDA loan: The US Department of Agriculture has put this program in place for those looking to purchase a home in a rural area.
The Good Neighbor Next Door buyer aid program: The US Department of Housing and Urban Development offers this program for first responders, teachers, and police.
US Department of Veterans Affairs loan program: This program is available for veterans, military personnel, and their families.
Native American direct loan: This program is available for Indigenous veterans who are looking to buy their home on federal trust land. They can either purchase, renovate, or build a new home, and this program is backed by Veterans Affairs.
FHA Section 203(k) loan program: This program allows homeowners to borrow money to make upgrades and renovations to their homes and have it included in their mortgage.
What is the Application Process?
When purchasing a home, you will want to do as much research as possible. The first step in finding the right assistance program for you is to look at what your state, city, and county offer. Local options vary drastically, so it's great to see what you're working with initially.
You want to figure out which type of program works best for you. If you want a grant, you should research and find out which grants are available to you, what the requirements are, and apply for them. If you wish to get a low-interest loan, start researching those in your area. Whichever option you're looking for, it has to make sense for your financial situation.
Once you decide which program type is right for you, find out the requirements and complete them, gather your records, and get organized. Any down payment assistance program will have a contact in case you have any questions or need help along the way. Next, connect with a mortgage specialist that is well-versed in that program. Sometimes you may be able to get a referral to a specialist who is experienced in these programs, so that will help move the process along without a hitch.
Being picky when choosing a real estate agent is essential! You want to find someone with plenty of experience who is also a pleasure to work with. They will be a partner to you during the purchasing process, so it's vital that you have a good relationship, and they understand your wants.
A down payment assistance program is an excellent way for homeownership to be a more familiar and attainable thing. Step out of the cycle of renting earlier than you anticipated by applying for a great program that fits your needs.
Additional real estate resources
Glenn Shelhamer walks buyers through how much money you need for a down payment on a home. Depending on what type of loan and circumstance you may need 20%, 3.5%, or less down.
Do you need down payment assistance with your FHA loan? Eric Jeanette discusses all the regulations and methods of FHA down payment assistance in his informative article.
Is it possible to purchase a home with little or no down payment? Bill Gassett writes about all the different ways to obtain a mortgage with little to no money down.