Useful Tricks On How To Have The Ideal Website For Your Real Estate Business
Posted by Danny Margagliano on Tuesday, May 10, 2022 at 2:50 PM
By Danny Margagliano / May 10, 2022
Comment
As a real estate agent, your number one goal is to help families find their dream homes. A Lot of the work is about presentation and helping people find exactly what they need in a new abode. Of course, there's a lot that goes into running a successful real estate business, but being mindful about appearances and knowing how to showcase the best qualities of each property is crucial.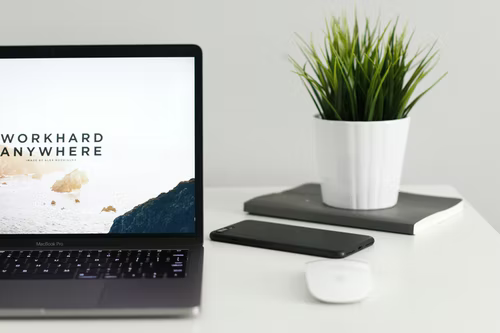 An excellent online presence is essential for any business these days, and you won't be able to pursue a strong marketing strategy without it. The following article will help walk you through the steps needed to ensure that your website has all the proper tools to help make an impact in a very crowded landscape.
Optimize Search Tools
First things first: you'll need to ensure that your website is searchable. This is especially true if you're a big agency as opposed to an individually run portal. Bigger agencies have more listings, which is great, but it can be a pain for people to find precisely what they need, and that usually forces them to take their business elsewhere. A strong search engine enhances accessibility to all of your listings, making them accessible and generating tremendous interest in your offerings.
There are a few tried and true techniques that can help make your site an excellent one for people to visit and browse, keeping them engaged and excited to look through more options. For one, you should always have the simple quick search toolbar at your disposal. These are found on pretty much any site, and they're a simple and elegant tool that makes life easy for people who are new to the market and not yet sure what they're interested in seeing. These should be on the home screen, preferably in the top right or left corner of the page so that users can simply visit and get acquainted with what you're offering.
Then, of course, there's the advanced search option. Most websites that offer a ton of visual content with lots of metadata to siphon through will offer this tool to enhance the experience for people browsing online. This will allow people to narrow down their options, and look for a particular home - condo, two-bedroom, townhouse, etc. - within a set monetary range without having to scroll endlessly for hours. No one has the time for that, and your website should do the work of being as helpful in facilitating a search as possible.
The newer kid on the block in terms of strong search tools is interactive maps. This cool visual trick allows users to simply add a pin drop to the kind of town or neighborhood they're hoping to relocate to, allowing for more precision in their search. It's useful in terms of highlighting the look and feel of the surrounding neighborhood. For example, people can have a clearer idea of the kind of schools or medical establishments they can expect nearby, which will have a tremendous influence on their search for a home.
Responsive Design
Another crucial point is ensuring that your website works well for mobile use. Most people will be searching on the go, and they won't necessarily have the time to stare at your site on their desktop computers. So, your website should be responsive, and allow for tablets or phones to load the necessary information without the pages taking forever to load. As Showcase IDX notes, most users are at the mercy of mobile connection speeds, which is not always ideal. So you need to work with a designer who will help ensure that the viewing experience on smaller screens is just as comfortable and productive as it would be for bigger screens, without sacrificing any of its core functionality.
That also means that the aforementioned optimized search functions need to be easily translated into this form. Otherwise, you won't have potential clients chomping at the bit to get to know your business better.
Highlight Key Listings
Searching through a real estate agency's listings can take time, and it's usually cumbersome for the user. When designing your website, it helps to keep in mind that adding highlights to the main page is a great way of cultivating potential customers. You're basically curating an initial batch of listings that seem promising and may encourage people to get to know your business a lot better. This is an especially great tactic if you want to feature luxury properties in your area, or remodeled turn of the century homes that are sure to turn the heads of those interested in more "vintage" finds.
This is a chance for your business to really showcase your specialty, and get people excited about what you can offer. Searching for a new home should be fun, but it's often a bit tiring when there's too much to rifle through.
Besides, from a strategic standpoint, adding a featured listings section can allow you to showcase special deals or recommendations, which can change on a rotating basis encouraging users to visit your site, again and again, to see what you're working on.
Beautiful Images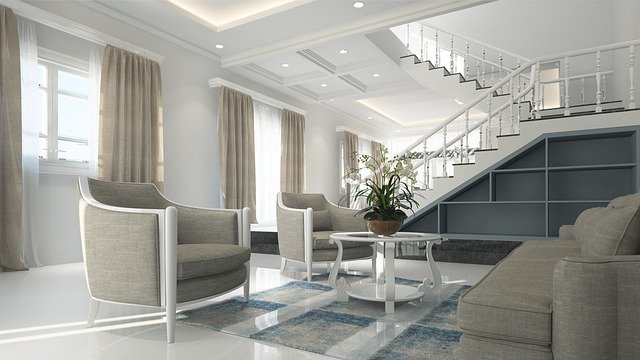 When all is said and done, you're working in a mostly visual medium. Not having your best images online for each of your properties will prevent you from being able to find interested takers.
Beautiful images are the centerpiece of any successful real estate business' website, and you should invest in a site that will allow you to exhibit the photography clearly and in high quality. Yes, the copy attached to every listing should be clean and effective, but the images will help make everything sing. The visual representation of each property is powerful and evocative. It should elicit a strong emotion in those who are searching through your listings to find the perfect home.
At the same time, these shouldn't be empty glamor shots. The photos should also work to highlight the ways in which each property can be used, and they should convey various living scenarios in a way that words alone can't do.
People like to see how a home could work as potential living quarters, so having images of perfectly staged rooms, like the kitchen and bedroom, will allow users to understand how much space there really is, the kind of furniture they should buy, and so on.
Testimonials
The real estate market is crowded and hyper-competitive, so you'll need to find different ways of distinguishing yourself. Even if your company is the biggest shark in the tank, it won't mean much if people aren't speaking highly of your work, or you're not giving enough reasons for potential clients to trust you. Just like in the days of yore, word of mouth was how any business was allowed to grow and thrive for years. That same principle applies, but it has been transferred to the digital sphere.
If you really want to lure new people in, then make sure to include a tab on your website for testimonials from happy customers. An excellent review could do wonders for your ability to connect with other people or connect you to interesting clients within their own network.
In addition to a dedicated page on the website detailing all the testimonials you have received over the years, you can also use a few select quotes and add them to the home page so that people see it first thing when they're checking out your business. Make sure that the statements underscore you and your colleagues' temerity and dedication as agents.
You'll get extra brownie points if any of the testimonials could be recorded on video and uploaded to your website. People connect better with real-life anecdotes and faces, and video testimonials definitely help add a layer of urgency to the proceedings.
In addition to testimonials, it might also help you to list any partnerships you may have cultivated with the local community. Partnerships and affiliations with local partnerships help to underscore that your business isn't just about the bottom line. Rather, you're able to create long-lasting relationships within the community, and people can vouch that your business goes far beyond the traditional buying and selling of property. So, your work isn't predatory or removed from the community, and affiliations can speak to that beautifully.
Add a Resources Page
If you want to offer even more added value to your site, it helps to add a resources page full of useful tips and links for the user to enjoy. Maybe you want to highlight different aspects of the neighborhoods in which your properties are listed, or add regular home valuation reports for people to know the worth of their potential investment. It's up to you to make this section as fulsome as possible for potential clients and try to meet their needs.
Buying a home is tricky and can be an overwhelming process for new homeowners. It is largely up to the real estate agent to help make the process as streamlined as possible. Your website is one excellent way of doing so, and if it's implemented properly, will help imbue a sense of trust and excitement around your business.