How to keep your vacant property for sale safe
Posted by Danny Margagliano on Friday, February 12, 2021 at 1:35 PM
By Danny Margagliano / February 12, 2021
1 Comment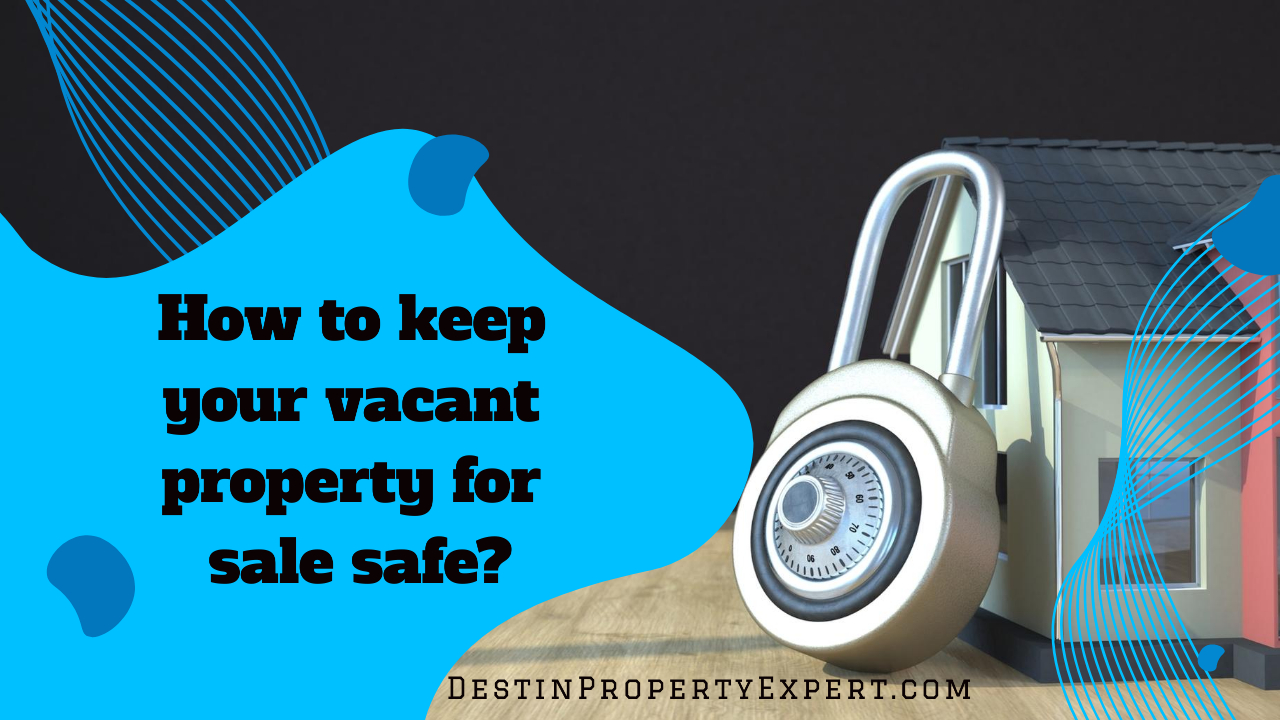 There will always be a lot of people selling their homes. That means whether you're putting the house you live in on the market and moving to a different location or you're selling a house you previously rented to tenants, you're going to end up with an unoccupied residence.
That puts you at risk of having the home you are selling vandalized or squatted. As the owner, you want to do everything possible to prevent criminals from targeting your vacant property. There are many ways to accomplish this, but you should first weigh each solution's pros and cons to determine which matches your needs and fits your budget best.
Below are six ways to keep a vacant property for sale safe.
Self-check
With this, you'd have to physically go to the home once or twice daily to walk the premises to look for anything suspicious. If someone is scouting out the home, seeing you show up regularly might deter them from committing a crime. However, doing self-checks might not work depending on where you live relative to the location of the empty residence and the hours you work.
Relying on Family and Friends
The second solution involves having a family member or friend stay in the unoccupied home until it sells. If there's someone who can do this, great. But again, this is often easier said than done.
Asking Neighbors to Watch the Property
No matter how close you have been with the neighbors, asking them to serve as watchdogs is a huge request. After all, they have their lives and busy schedules that more than likely wouldn't mesh with this kind of task. Sure, they could occasionally keep an eye out for trouble, but doing it full-time is unrealistic.
Hiring a Property Management Company
Utilizing the services of a property manager is another possibility, but this comes with a hefty price. Even if you scaled down the level of service, meaning you wouldn't use the company to maintain the lawn or make repairs, you are still going to pay a lot of money. The benefit is having someone do a physical check of the vacant dwelling, but again, due to the price, this, too might not work.
Using a Full-service Home Security Firm
Considering full-service home security includes investing in alarms, glass-breaking sensors, automatic floodlights, surveillance cameras, and 24x7 monitoring, which isn't a bad idea. Although you'd benefit from this type of service, you'd also pay a lot of money and likely get trapped in a long-term contract.
DIY Home Security Systems
Now, you're talking. With an abundance of options for DIY home security systems and considering how cost-effective they are, this is an excellent way to protect your unoccupied home until it sells.
Even the more technologically advanced DIY home security systems are easy to install. Whether wired or wireless, installation requires little time, effort, or skill. Depending on what you choose, you can protect the inside, outside, or both the inside and outside of the home.
Another exciting aspect is selecting one of the many DIY home security systems. You can choose one that allows you to see what's going on at the property in real time. You can use a display or an app on your smartphone to monitor your property remotely. You can view the vacant property as soon as you receive an alert. For instance, if you're notified about someone lingering outside, this makes it possible for you to keep an eye on them.
Also, if someone breaches a door or window and gets inside of the residence, you can track their every move in real-time. While watching the perpetrator, you could call 911 and provide the police with a full description of the intruder or intruder. Even if the criminals leave the property before the cops show up, having the information you provided will make their job of catching them easier. Also, a prosecutor can use the security video in court to get a conviction.
Then, there's the monitoring part of DIY home security systems. With this, you and a security company can monitor the residence. So, you have two sets of eyes watching over your unoccupied home. Many security companies offer monitoring at no charge or for a nominal fee.
Examples of Top-rated DIY Home Security Systems
The following are just a few reputable companies that provide DIY home security systems and monitoring.
SimpliSafe
This company has several different packages available. Regardless of your needs, it can provide a solution. SimpliSafe can also customize a system based on your specific criteria. The best part is you don't have to sign a contract for any of their DIY home security systems.
Adobe
Adobe also has excellent DIY home security systems, each customizable with no contract required. A technician will do the installation and integrate the system to work with Nest, IFTTT, and Amazon Alexia. That way, you can quickly and easily see anything going on at your unoccupied property. Ultimately, you can monitor your empty house from virtually anywhere.
Alder
For DIY home security systems, Alder has an outstanding reputation. One of the key advantages is that along with monitoring your unoccupied property for vandalism and squatting, Alder's professional monitoring team can watch out for fire, floods, and even carbon monoxide leaks. In addition to DIY home security systems, Alder has a professional monitoring service that starts at $35 per month.
Additional Options
Many other companies have excellent DIY home security systems. For instance, Cove customizes systems and provides monitoring for a small monthly fee. Blue, which is an ADT product, has a kit that includes two security cameras, an optional sensor, and a video doorbell. The cameras are high-tech with amazing features like local storage, custom motion detection zones, and even facial recognition.
For DIY home security systems, you have two choices. You can purchase a system on your own, or you can go through a professional security company. Either one of these works, but there are advantages of using the services of an established security firm.
You'd benefit greatly from the multifaceted DIY security systems sold today. The majority of them allow for some degree of monitoring. Of course, if you want to keep an eye on every room of an unoccupied residence, you'd need to install multiple cameras. As imagined, that can get a little expensive.
If you select a security system through a professional company, though; you will receive all the necessary equipment and excellent monitoring service. Considering that most criminals work under the cover of darkness, you could sleep through an invasion even with an alarm setting. In comparison, the 24x7 monitoring that experts provide is far more effective. With this, the company could prevent a break-in from even happening.
Keeping Your Unoccupied Home Safe
If you've listed a home for sale but don't physically live there, taking the appropriate steps to protect it is essential. Choosing one of the many DIY home security systems is the best way to accomplish that.