How to Get a Loan for Your First Home – A Quick Guide
Posted by Danny Margagliano on Saturday, November 25, 2023 at 12:52 PM
By Danny Margagliano / November 25, 2023
Comment
First-time homebuyers guide to getting a mortgage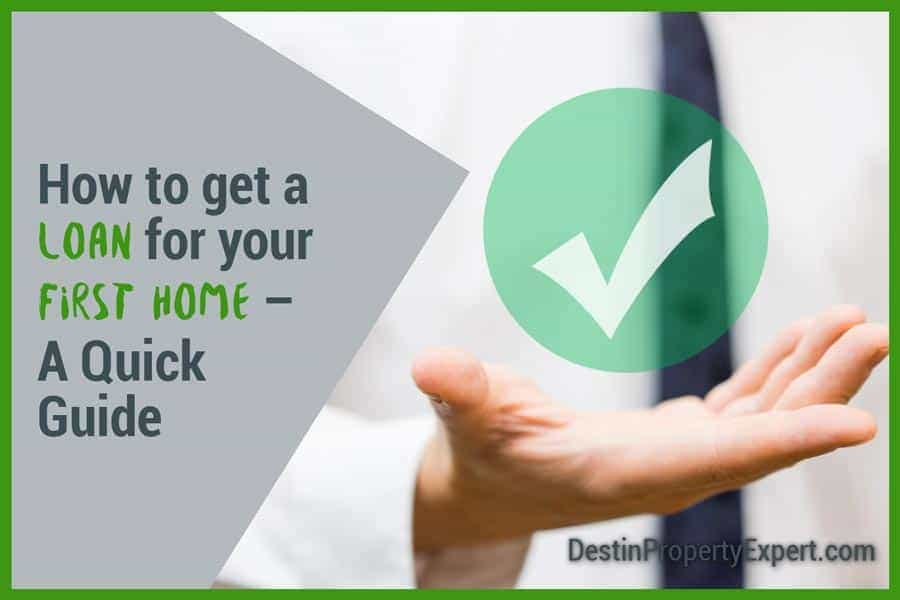 Buying a home for the first time is definitely an exciting venture, but at the same time, it can be daunting and challenging. If you want to do it right, and if you want to make sure things run smoothly, you need to do some planning and research. In fact, early planning is critical for first-time homebuyers, especially those who need some help getting their financial situation in shape.
Here are a few tips.on how to get a loan for your first home:
1. Know Your Credit Score
Your credit score is one of the first things that banks and lenders check before even considering you for a loan. Your credit score measures your financial health. The higher your score, the greater the chances of you getting approved for a home loan at a good interest rate.
Anything between 600 and 750 is good for initiating the loan process, but if your credit score is lower than 600, you may have some trouble getting approved. However, there are strategies that you can use to bring up your rating. These include:
Making all your bill payments on time and avoid late payments.
Avoiding any new credit. Focus on the mortgage for your new home and do not add any other debt.
Paying outstanding credit card balances as this can definitely give your credit score a boost.
2. Get a Pre-approval
Before you even begin to look at potential properties, you should get a pre-approval for your mortgage. Not only will this make things easier for you at a later stage, but it will also give you an idea of how much you can afford. Once you are ready to get pre-approved, you can talk to different lenders. They will check your credit score, your financial status, income, expenses, and tax returns to find out what the best loan they have to offer you. After you have been pre-approved, it will be easier to compare competitive mortgage rates.
3. Apply for an FHA Loan
FHA loans are mortgages that are insured by the federal government. These mortgages are generally offered to people with low-to-moderate income and with a low credit rating. FHA loans can be a great option for first-time home buyers.
The only thing is that these loans have a maximum limit based on the average housing cost in a given location. FHA loans are ideal for people who can make a low down payment or who don't have a great credit score. Also, FHA loans offer down payment assistance programs, and variable and fixed-rate loans and also accept higher debt-to-income ratios.
4. Use a Good Realtor
Whenever you decide to buy a property, make sure you hire a good real estate agent. Many first-time home buyers make the mistake of doing things on their own, which can turn out to be disastrous since you don't know anything about the market and its dynamics.
A qualified real estate agent can help shortlist feasible properties, negotiate with sellers, manage all the paperwork, and help you abide by all required state and federal regulations.
5. Understand the Different Types of Loans
Do some homework and get an idea about the different types of home loans/mortgage types that are available. There are FHA loans, FHA Energy Efficient Mortgage, FHA 203K Loan, Fannie Mae and Freddie Mac, USDA Loan, VA Loan, and Conventional Loans.
Understand the terms of each type of loan and determine the basic requirements of each type to understand whether you are eligible.
6. Understand Down Payment Requirements
When you purchase a property, you have to make an initial payment towards the sale price of the home. The higher your down payment, the lower will be the amount you have to borrow. However, most first-time home buyers cannot make a very high down payment.
But it is still important for you to understand the requirements. If you're going for a conventional loan, you may have to make a down payment within the 5 to 20% range. If you get a 203K loan, the required down payment is usually 3.5%. The same goes for FHA loans. You may not need to make any down payments if you get a USDA loan or a VA loan.
7. Look for grants and homebuyer programs
There are several grants and programs that are available for first-time homebuyers. These programs are offered by the Department of Housing and Urban Development (HUD). Some examples include the One Dollar Program and the Good Neighbour Next Door Program. Depending on your city and state, other programs and grants may also be available. Do some research and see if you can apply for these grants or programs.
Last words about home loans and home buying
Everybody dreams of buying their first home, and there is no reason why this dream can't come true. The only thing you need to do is understand the market, the system, and the requirements. Do your homework. Hire a good real estate agent. Know your budget. And take steps according to your financial ability.
Many first-time buyers make the mistake of buying properties that are very expensive. Don't make that mistake. Ensure you understand that you will have to make a down payment and monthly mortgage payments.
Remember, the higher the property price, the higher the down payment, and the higher the premiums. Home insurance premiums can be thousands of dollars per year more on properties that have as little as $100,000 in value. As long as you know what you can afford, you will be good.
If you work with a highly qualified real estate agent, they can find you some really good deals. Real estate agents can also help you with the mortgage approval process and refer you to lenders open to borrowers with a lower credit rating or income. Keep your eyes open. Do your homework. And then make an offer. Never make a hasty decision when it comes to your first home. The more you understand the system, the more informed a decision you will be able to make.