How to Make Sure Your New Home Is Ready for You to Move In
Posted by Danny Margagliano on Friday, October 7, 2022 at 11:52 AM
By Danny Margagliano / October 7, 2022
Comment
Plenty of people can tell you horror stories about how they thought the home they're moving into was ready for them but then found out later that it wasn't. They may have walked through the home when they were searching for a place to buy and been happy with what they saw, but it wasn't until later that they realized the home was missing a few key elements or needed some extra work before it was comfortable enough to live in.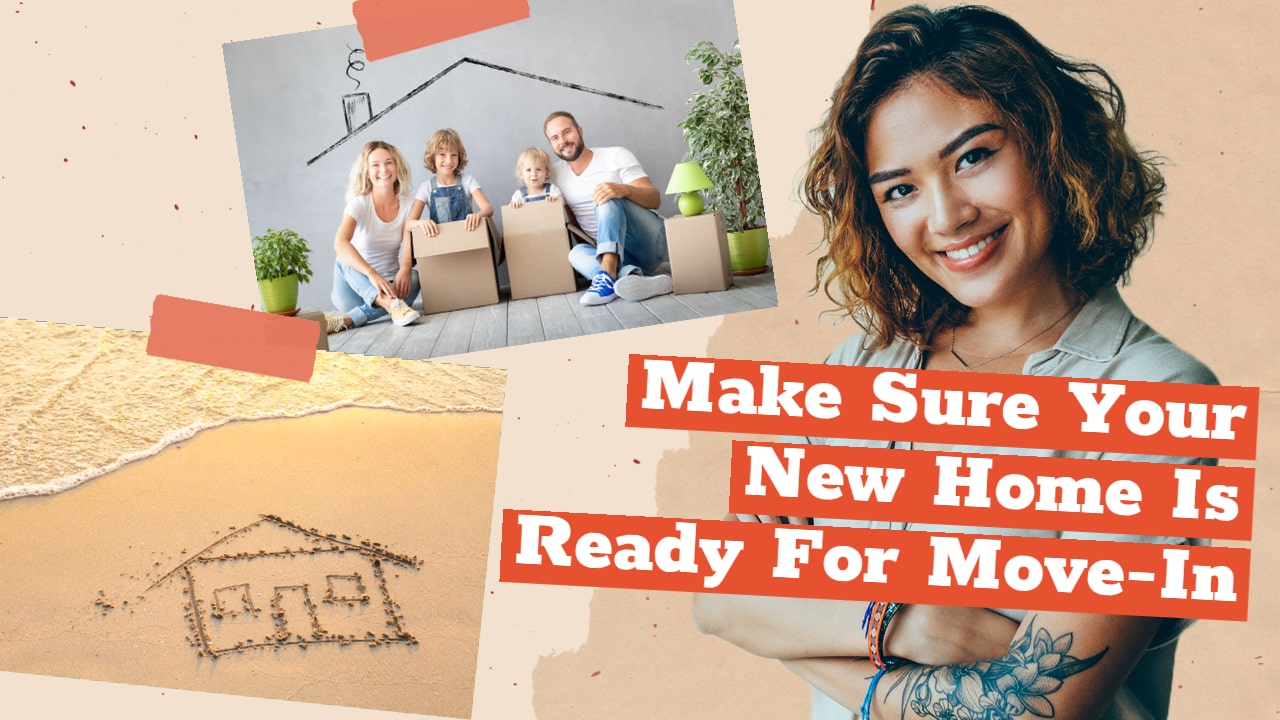 There are some aspects of the home you'll want to check before you try to move all your stuff in. You may be in a rush to get moved in and start enjoying your new place, but it's definitely worth waiting just a few days to check on some things and try to get everything squared away before you make the move.
Have It Cleaned
How long has it been since you walked through the house compared to when you're moving into it? If it's been more than a week, it's very likely that the home is not as clean as it was when you last saw it. Not everyone will do a thorough cleaning of a house before they move out of it. They may have intentions to do so, but they don't always get the time. They may have left the home untidy, and it may not exactly be comfortable enough for you to move right into and feel that the place is both safe and sanitary.
It's worth it taking some time to clean the home yourself or get a professional maid to do it for you. Going the professional route can help if you're short on time and you have other moving concerns to take care of.
However you manage it, make sure that the home is cleaned thoroughly so that it's as comfortable and germ free as possible.
Check All Plumbing, Fixtures, and Electrical Features
You also want to make sure that your home is in working order and that everything functions like it should. Even if you tested some of those things when you looked at the house last, they may not all be in the same condition. Also, your check of the home might not have been very thorough. Maybe minor problems with the home's plumbing, electrical, and fixtures weren't deal breakers for you, so you didn't check each one. It's worth it to check them all, though, before you move in. You don't want to expect a bathroom to function perfectly and then find out that it doesn't after you are already settled.
The advantage to doing these little checks before you move everything into your home is that you can start getting the ball rolling on having repairs done on the home before you get all the way in. At the very least, you can ensure the problems are fixed very quickly after your move-in day, so that you're not inconvenienced for very long.
Change out the Locks
You probably have a lot of stuff on your mind as you prepare to move into the new home, but one of the top priorities should be security in the home. How secure will you feel if the previous owners still have keys to the home? And they may have given spare keys to friends or neighbors as well. Until you change the locks on the doors of your new home, you will have no idea who has access to it. It's best to get this small task done as soon as possible, mostly focusing on the outside doors. Interior doors aren't nearly as important, and you may never need to change the locks on interior doors, but you definitely want to make sure that access into the home is as safe and secure as possible.
Check the Roof
Did you have the roof inspected before you bought the house or did you take someone's word for it that it was in good condition? This is one of those parts of the home that a lot of people don't put much thought into, mostly because it's not something they can get a good look at very easily. What will you do if there's a problem with the roof and you don't notice it until heavy rain starts falling? At that point, you'll have a lot of cleaning up, and you'll wish you had spent a little time and effort fixing the roof. It's worth it to have someone check the roof for you and then figure out what kind of repairs you want to have done. You may not need to do anything major in the short term, just doing some small fixes to make the home livable and the roof secure temporarily.
Do Small Renovations
Do you have a little time before you move into the new place? You should give it a look over and consider if there are any renovations you want to make. It will be a lot easier to do these before you move in than after you are already in the place and have all your stuff in there. Having these little renovations done before the moving day can be advantageous so that you won't have to worry about the inconvenience later on.
These little changes can be something as simple as painting, changing out popcorn ceilings, adding extra space on to the house, updating the kitchen, or changing out the flooring in a room.
Are You Ready?
We've just hit the major points when it comes to what you ought to do before you move into a home. There may be some other things you discover as you take another check through the house. Make good use of the time you have before you move in to see how many of these things you can get done so that your home will be really comfortable and welcoming for you when you are ready to live there.