Why You Need Noise Reduction for Condos
Posted by Danny Margagliano on Monday, December 14, 2020 at 4:30 PM
By Danny Margagliano / December 14, 2020
Comment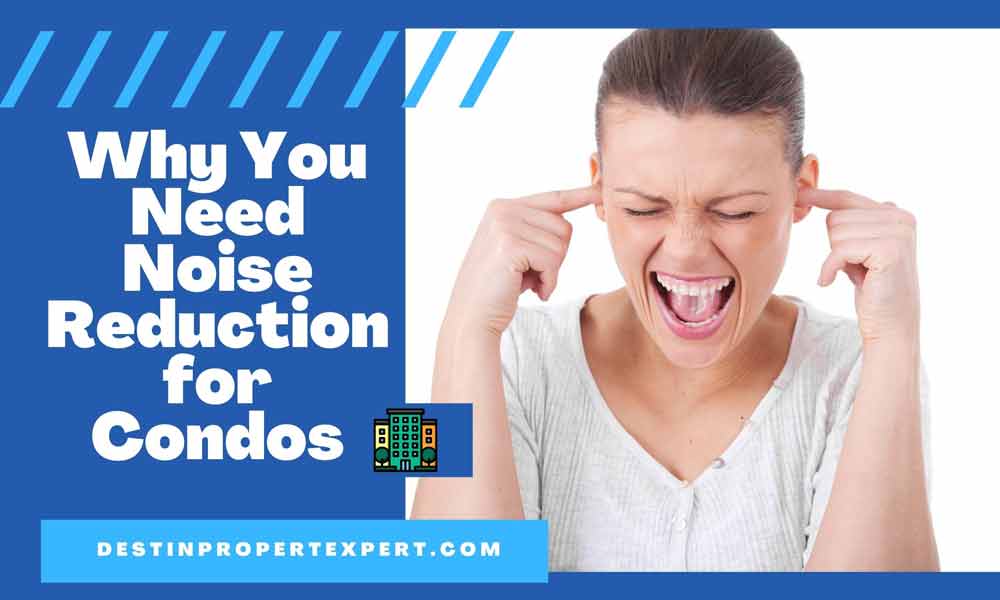 Knowing that your tenants are safe and comfortable in your condominium is essential for all building owners. One of the things that they may find problematic is hearing the loud voices and activities of their neighbors through the walls or even floors. Sound travels through the air as quickly as the water flows. It can leak through the cracks and gaps between your walls, ceilings, windows, doors, or floors.
It is only normal to hear slight sounds through shared walls, especially in condominiums. However, knowing that your neighbors could easily understand what you are discussing inside your room is a different matter. That is why the International Code Council requires townhouse units to meet the sound transmission class (STC) rating of 45 or higher. This rating is the measurement of the material's ability for noise reduction.
Benefits Of Noise Reduction
Do you hate the possibilities that your neighbors could hear your private conversations around the house? Other than boosting privacy, soundproofing could also promote other benefits for you and your tenants. Here are some of the advantages of noise reduction for your condominiums or townhouse to know more about them.
Improved concentration
If you are a work-at-home employee, a student, or love hanging out at home and reading books, it would be frustrating to hear unwanted noises. It could distract you from what you are working on and even negatively impact learning. Enjoying the comfort of your home and finishing activities that require concentration could be nearly impossible. However, soundproofing could help you concentrate on what you are doing.
More freedom
If you love dancing, singing, or playing instruments, there is a big chance that you'll get angry neighbors in no time. However, improving your building's noise reduction could prevent the noise from coming out of your room. Now, you can practice your hobbies and do whatever you want without getting any complaints.
Better sleep
Sleeping is one of the necessities of everyone. Considering this, one of the most significant benefits of noise reduction is providing a sleep-friendly environment. With a peaceful and quiet room, falling asleep and resting will be more comfortable than ever. This change could improve your overall health, and you have more energy and concentration for your work and facing any challenges. To help your tenants experience this, make sure that you soundproof your condo.
Great impression to visitors
No one wants to see that their visitors are uncomfortable inside their home. If you are going to have your friends or family members over, you will enjoy quality time with them. You'll never want your loud neighbors to keep interrupting your chitchats and stories. By soundproofing your condominium, you can give a better experience and impression to your visitors.
Increased tenant interest
Having soundproof condominiums could help you get more tenants rather than sticking to traditional insulations. Your tenants would want a unit where they have more privacy, freedom, and peace. Soundproofing your residential building will surely give you more sales in no time.
Critical Places to Soundproof
Now that you know the benefits you could get from sound reduction, it is now time to act. Soundproofing is easy to achieve and just within your reach. First, you will need to examine your building's noise issues and locate where the noise sounds are coming from. One of the most common problems that you would see is from the floor and ceilings. However, there are also some instances where the noise infiltrates your units from other locations. Here are some of them:
Walls
Having denser walls such as concrete ones means better chances of blocking noises. However, we know that a lot of condominiums and apartments have thin walls. The standard stud walls have an STC rating of 35, while you can get an STC rating of 52 from 7-inch concrete walls. When you increase your wall thickness or install soundproofing materials, you will also improve its sound insulation.
Windows
One of the most comfortable places that sounds can infiltrate is the windows. Even if your walls are thick, the sounds could still easily travel if you have an open or weak window. It could also drastically affect the STC rating of your wall. To prevent these from happening. Make sure that your windows are all fine and have proper seals and insulation.
Doors
Aside from the windows, doors could also be an excellent factor for noise issues. A typical hollow door with a low STC rating could significantly affect the nearby walls' overall rating. It is essential to check out their seals and sweeps and fix them if necessary to soundproof your doors.
Cracks and gaps on walls
If your walls have some cracks and gaps, it will just defeat the purpose of having proper insulation. Even a single 1-inch hole could reduce the STC rating of your wall by ten numbers. If you find cracks and gaps on your condominium walls, make sure to seal and fill them in for soundproofing.
Soundproofing Products to Use
When planning to soundproof your building, it is essential to find the best products that you can use in the process. They are the materials that can absorb sound and can turn sound waves into low-grade heat that dissipates in the process. If you want to know about these materials, here are some of the products that you should check out.
Art acoustic panels
If you want to soundproof your condo without affecting the interior design, installing art acoustic panels is ideal. These customizable acoustic panels use compressed mineral wool and foam that absorbs sound effectively. It has an appealing printed fabric around and has an aluminum frame. You can now have some peace while admiring your aesthetic panels.
Egg carton convoluted packaging foam
One of the hacks to soundproof a roof is by using empty egg cartons. However, if you want to have a more practical option, you can use an egg crate convoluted packaging foam. These are easy to install and an economical way to sound reduction. If you install them in your garage or music studio, it will help keep the room's sound. They are also incredibly soft and could prevent your furniture from damaging your walls
Fabric covered foam
With an attractive fabric cover and sound-absorbing melamine foam core, the fabric-covered foam is ideal for soundproofing. It is moisture and flame resistant panels and can entirely soak up noises around your room. Some construction companies offer customization to match the theme and decorations of your building.
The Solution Is Soundproof access Panels
Installing ordinary access panels will not help suppress noises. It is best to install soundproof access panels if you aim for the sound reduction of your building. They use high-quality materials that help in controlling the amount of sound in the area. With this, you can have convenient access to the wall, ceiling, and floor without experiencing noise issues.
Soundproof Your Condo Now!
Don't bother thinking if you need to soundproof your residential building. You already know that you do. It will not only improve the life of your tenants but will also help you retain them for more earnings. However, you should make sure to find the best sound reduction materials from a reliable company. For high-quality soundproof access panels, make sure to get them from Access Doors and Panels.