How The Pandemic Has Changed How We Buy And Sell Homes
Posted by Danny Margagliano on Tuesday, November 2, 2021 at 11:13 AM
By Danny Margagliano / November 2, 2021
1 Comment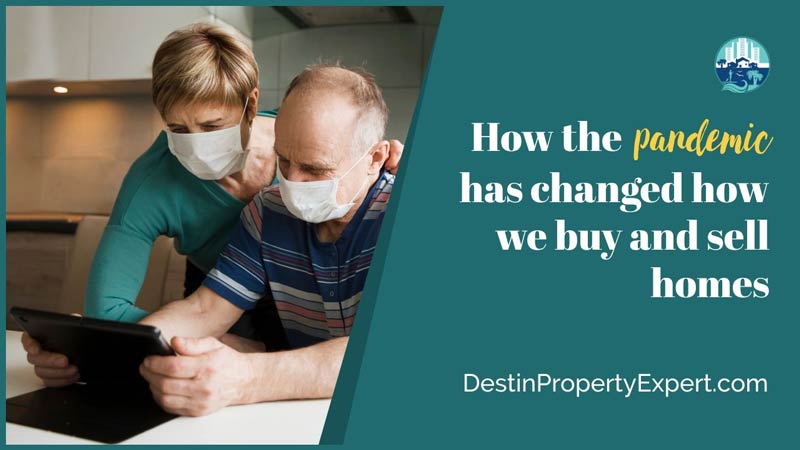 The pandemic has revolutionized the way products, including valuable properties like homes, are being sold and bought. The home selling process has relied on digital methods, from putting the property up for sale to reaching out to potential buyers and closing the deal.
Due to social distancing and other restrictions, real estate sellers have tapped digital marketing tools to maximize online exposure and reach a broader client base. The home viewing and inspection processes have turned to online solutions; so have document review and signings.
Whether looking to buy or sell a home, it's crucial to adapt to the changes triggered by the pandemic. Understand how buying and selling a property has evolved to get the best deal, whether you're a home buyer or seller.
Traditional Ways To Sell A Home
There are a few ways to sell your home: entirely on your own, with the help of real estate agents, or through home-buying companies.
For sale by owner (FSBO): Embarking on a for sale by owner strategy requires careful and strategic planning, simply because doing so can limit your reach considerably. Accessing your target market can be challenging without professional help, as well.

Through real estate agents: Because home selling can be a complex procedure—especially during the home inspections, viewing, and negotiation process—most first-time sellers choose to work with real estate agents to guide them through the entire process. Additionally, home selling requires keeping track of various documents, which, thanks to technology, can be transferred and exchanged via email to fax services. This feature can be a lifesaver, especially when dealing with lawyers to sign the documents needed for the home sale.

Home buying companies: The last option works best for effortless home selling, where you don't need to work doubly hard to close a deal. You can approach home buying companies and offer your property before getting a valuation.
Technically, home selling amid the pandemic is still done through these channels. The changes are often related to how properties are being sold and bought, as you'll find in the succeeding sections.
How The Pandemic Has Changed The Home Selling Process
Since a few years ago, online home selling has continued to rise with the advent of various digital property selling platforms. Let's take a look at the current home-selling landscape and the changes brought about by the pandemic.


1. Marketing A Home Digitally Has Increased
According to the National Association of Realtors, about 97% of individuals looking for homes used online home selling sites to look for properties to buy in 2020—the highest of any year.
Because prospective home buyers have turned to online platforms to search for houses, it's only logical for sellers to amplify online exposure to increase their chances of a successful transaction. As online marketing plays a crucial part in closing a home deal, all home sellers integrate digital methods in their selling strategies.
Whether offering your current residence via FSBO or with the help of a real estate broker, it helps to know the basics of online home selling to sell your home faster. A seller must be able to perform the following to attract more property buyers:
Come up with a great description: Use powerful and descriptive words to create a compelling home listing description. Highlight the property's unique features but don't go overboard and raise expectations you can't meet. Be accurate in your description, especially when indicating the size of your home or lawn, for instance.

Upload high-quality photos: To attract potential buyers browsing online home selling platforms, a seller has to take high-resolution images that amplify the property's beauty. Photos can speak volumes, so make sure the pictures convey impactful messages to would-be buyers.

Integrate videos: According to HubSpot research, 91% of marketers feel that the pandemic has made video critical for brands. Additionally, 72% of consumers prefer video marketing over text messaging in promoting and selling products. As a home seller, integrating a video of your property can help draw in more interested buyers.
Of course, online home selling will have to complement the multiple listing service (MLS) – a private database of properties available for sale. Only participating real estate professionals can access this list exclusively.
2. Virtual Home Tours Replace In-Person Visits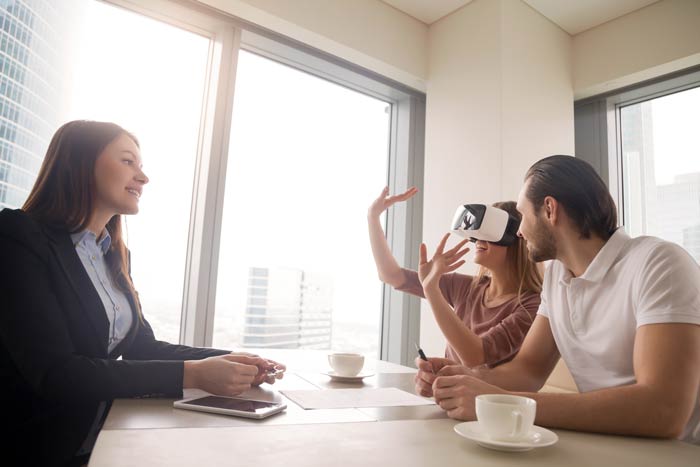 The real estate market was negatively impacted by the health and safety restrictions due to the pandemic. But the ever-resilient sector has adapted, tapping augmented and virtual realities to replace in-person home tours.
Apart from digital marketing, offering properties has become much safer using various technologies to facilitate virtual home tours. Instead of in-person home visits, buyers can tap the following to provide a secure yet similar experience to interested home buyers:
Augmented reality and virtual reality tools provide buyers the experience of going around the property while staying in the comfort and safety of their homes. These solutions are not only valid for finished properties. Sellers can also use them to create a complete perspective of an unfinished property.

Three-dimensional walkthroughs can do the same thing. Real estate firm Redfin has reported that in March 2020, requests for video home tours increased to 494% compared to the preceding week of the said period.

Drone shots can also be used to get aerial shots of the home, alongside the properties around it.

Sellers and agents also use video calls or conferencing to go through the residence's every nook and cranny.
A home tour is a critical part of the home selling process. Virtual tours can help a buyer decide whether to invest in the property or proceed to the next property on the list by getting an authentic feel of the home without compromising their health and safety.
How The Pandemic Has Changed Online Home Buying
Traditional home selling and buying processes typically require several steps. First, the seller offers the property on the market. Then, an interested buyer will have to contact either the current homeowner or their agent to request a home inspection or home viewing. The negotiation process commences, requiring back and forth communication until the two parties reach an agreement. Once the buying price is agreed upon, the seller will have to wait for the buyer to get loan approval. After mortgage approval comes the closing process, where a seller incurs additional expenses.
Here are some changes the pandemic brought to online home buying:
1. 63% Of Home Buyers Have Never Set Foot On The Home Before Making An Offer
Pre-pandemic, home investors typically decide on a home purchase only after an in-person visit. This is understandable, as a house is a big-ticket purchase that requires a life-changing decision. However, the pandemic has seen an increase in the number of home buyers offering to purchase a home they haven't personally visited.
In 2019, only 32% of property purchasers offered to buy a home that they hadn't seen in person. At the onset of the pandemic in 2020, this rate doubled to 63%, according to findings released by Redfin. This illustrates the crucial role digital marketing and virtual home tours had in swaying buyers' decisions amid the pandemic.
2. Home Buyers Have Access To More Choices
Because home buyers prefer to check online platforms, they can also view more properties in one day than actually driving down to visit the residences. This has made the home purchasing process more efficient. By checking the descriptions, photos, videos, a prospective buyer can save time and effort shopping for a new home.
3. Home Buyers Can Have Access to Customized Services 24/7
In the same manner, home sellers can provide customized services to interested investors through technologies. Chatbots powered by artificial intelligence (AI) systems can gather specific information about a prospect's preferences and options.
For instance, a seller can program chatbot responses to answer particular queries raised by an interested buyer or go straight to scheduling a virtual home tour if the buyer wants to do so. Simply put, chatbots will determine what your prospect wants and diligently fulfills it.
Besides getting rid of face-to-face transactions, chatbots help hasten the manual transactions involved in buying and selling a home. And because they're available all the time, a buyer no longer has to wait for office hours before being attended to.
4. Automation Leads To More Efficient Documentation And Payment Processes
To formalize the home buying process, the seller must keep all the documents involved in property turnover. These documents may include the original contract of sale, mortgage statement, homeowner's association, and insurance papers, home maintenance and repair records, listing agreement, mandatory disclosures, deed of purchase, and so many others.
Before the pandemic, notarization of documents required in-person meetings, as lawyers need to see and speak with the person involved in the transaction. Fortunately, some states passed new regulations that allow for digital closings or notarizations due to the pandemic. Apart from becoming a safe option, digital notarizations, particularly for the home closing process, make the procedure fast and more secure.
Online applications for home loans and electronic fund transfers have also helped shorten waiting times. Automation has helped streamline the home buying and selling procedures and makes documentation better overall.
The Bottom Line
The pandemic has slowed down significant economies worldwide, and its impact is still being felt more than a year later. Despite the restrictions and health protocols, the real estate sector has remained resilient. Instead of giving in to these challenges, the industry has turned to virtual processes and digital tools to streamline home buying and selling activities. With these advanced tools, property sellers and buyers can engage in either transaction seamlessly.