Popular Types of Vacation Rental Properties
Posted by Danny Margagliano on Sunday, November 22, 2020 at 4:38 PM
By Danny Margagliano / November 22, 2020
Comment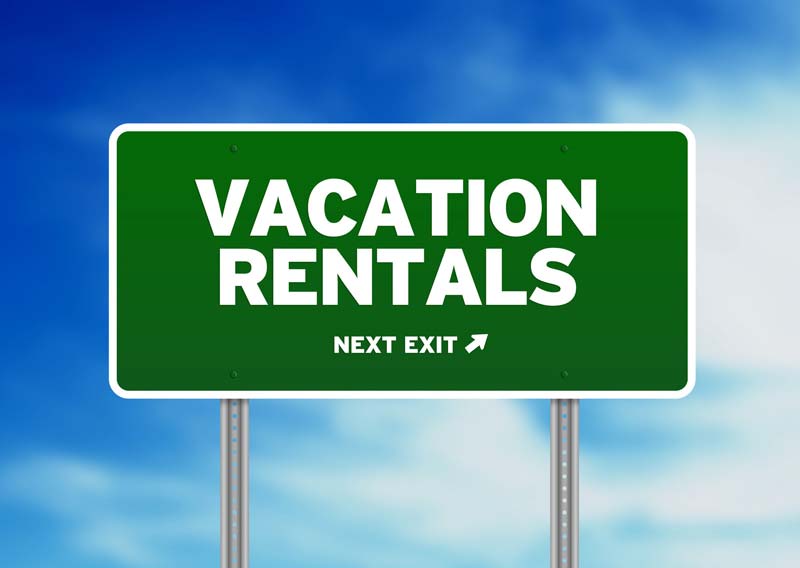 Going on vacation is the best thing in the world, but only if you pick the right location. This means choosing the right place to spend your vacation, but also the right accommodations as well. Spending your time away from home in a lousy motel won't make you happy, no matter where you go. That's why opting for visually appealing, comfortable, and spacious rental properties is the only way to give yourself a great vacation. So, what are some of the most popular types of vacation rental properties out there, and which should you choose?
A beachfront condo
Not everyone can go all-in when vacationing. The great news is not all beachfront condos are going to cost an arm and a leg. These condos' prices can range from under $100 per night to over $800 per night. There are also many other destinations like San Diego, Hawaii, or just about any city located on the water. No matter where you go in the world along the coast, you will most likely find a luxury vacation condo sitting right on the beach.
Depending on the unit's size, how old it is, what it near, and its amenities, prices will vary dramatically. One thing for sure, if you own a beachfront condo, you will find it rented quite often. They will be the most sought out condominiums in that area because most people are going on their vacation to visit the beach. You'll be close to the action and able to visit the must-see places, and that will make your vacation extraordinary. So, don't be afraid to invest a bit more money into your rental because it will be worth it.
A luxurious place in the country
If you're not a fan of vacationing in the city, going to the country is the next best thing. Nature, birds, and animals surround you, and that alone sounds like a dream come true. Moreover, picture all the peace and tranquility you'll have and keep in mind. How special is that? In this day and age, people are yearning for some peace, and that's why country vacations are so popular. It's particularly true if you pick a luxurious rental property to stay.
As mentioned before, these properties come with tons of benefits, and that's true when speaking about the rural setting oo. Luxurious places in the country are usually equipped with pools and golf courses, so what more could you want? These are the things you can't put a price on, so picking such a rental makes sense. What's more, you'll be able to forget all about your busy lifestyle and get some rest. A vacation in the country will improve your health and help you sleep better, so start planning one now!
A studio condo
If you're planning a vacation in the city or at the beach, but don't have money for a luxurious rental, here's another excellent idea. Renting a studio apartment is the perfect solution, whether you're on your own, with a partner, or your entire family. Suppose you use your accommodations as a place to sleep and to store your things. It may work out perfectly for you. This will work best for people and families that plan an active vacation. If you will be out of the studio condo early in the morning and don't plan to return until evening, this option may be looking better.
The greatest thing for the vacation rental property that is a studio is the price. You will pay a fraction of the price when vacationing in a studio because it's a fraction of the size. Although you still get to take advantage of all the amenities that are offered.
Studio apartment rentals are typically in fantastic locations. Having prime locations, these rentals will allow you to feel like a local. You'll be close to restaurants, shopping malls, downtown, and everything else you may need. If you find a perfect studio apartment that comes with all the amenities included, you'll even save money. You'll cook your meals, do your laundry, and store your valuables in your safe. That means you'll be independent and feel just like you've lived there forever. This will take your vacation to a whole new level and make it much more special. In the end, this experience might even inspire you to move to a studio apartment when you get home too!
A beach house
If you're one of those people, who love spending their vacation swimming, going to the seaside is the right choice. You'll be able to swim as much as you want, spend time on the beach, and have a great vacation. But, with so many seaside vacation properties out there, how do you find the right one? Opting for a house is the easiest and most practical way to go, especially when vacationing with kids.
Renting an entire house will give you all enough privacy, and you'll be able to relax for a change. Still, you'll all be together, spending your mornings and your evenings hanging out as a family. This might not be that different from your everyday lives, but you'll still be near the beach! Renting a beach house is a great idea when vacationing with your friends as well. Unless you want to share your bed with your best friend, giving everyone their separate room is necessary. So, look into your budget, see how much you can spend on your accommodation, and start looking for beach houses!
In conclusion
Whichever type of rental property you pick, try to have a great time and enjoy your vacation! Going away from home is always a good thing, so pick the right place, and you'll have a great time.