How To Prepare A Vacant Lot For Building A New Construction Home
Posted by Danny Margagliano on Saturday, April 10, 2021 at 10:30 AM
By Danny Margagliano / April 10, 2021
Comment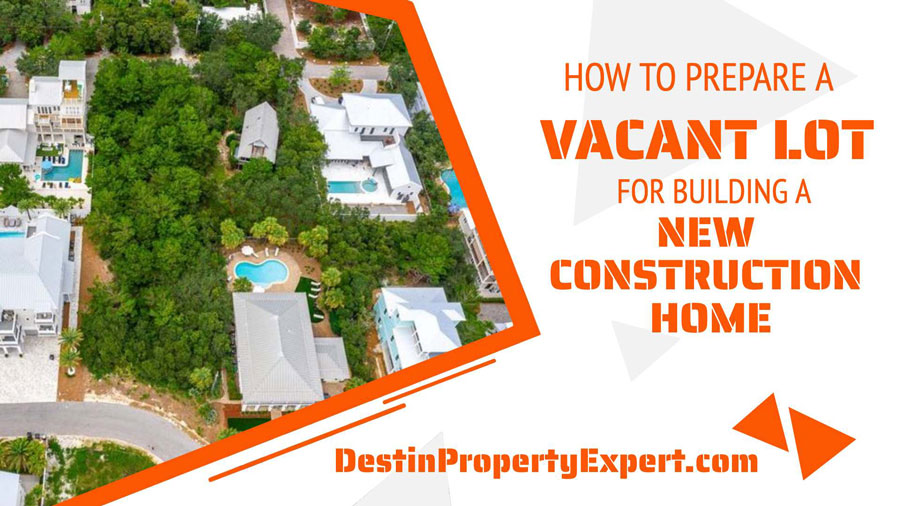 Every construction project starts with a portion of land that has been prepared sufficiently for the building process. Building on an unprepared lot will bring many unforeseen challenges that may delay the project for a significant period or even put it to a stop completely. Many home builders suggest that people should consider the land itself, the house's design, and the environment around it should all be considered when preparing land for construction. There are external and internal factors that will have to be adjusted or considered during the preparation process and key checks and some research.
Preparing a lot for construction involves all the work done on the lot before construction starts. This involves things like planning access to the site, location details, grading,, and excavation. This gives you full knowledge of ways you can use the lot to your advantage and see potential problems that might come with building on that land. This might seem unfavorable because of the amount of work and effort that goes into it, but you should look at it as a good thing. It will not only prevent a lot of problems; it will also save you good money and help you generate ideas that could make the entire project much better.
The steps you should take to prepare your lot for construction include:
1. Have The Land Surveyed And Evaluated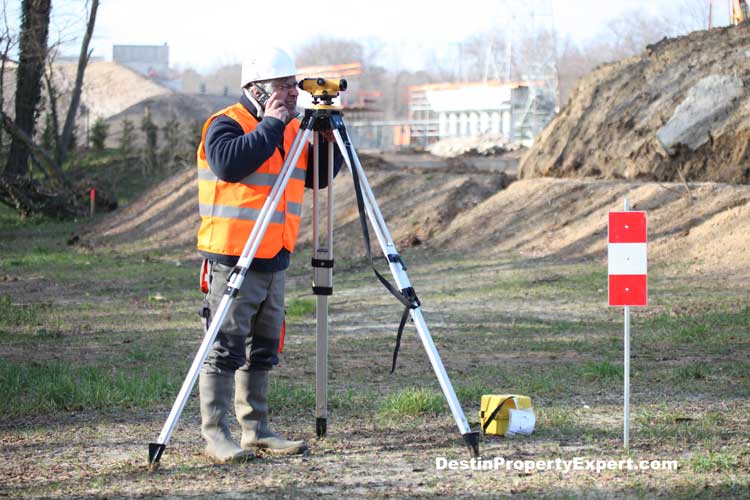 Starting construction on a lot is a statement of commitment. Before starting such an expensive project, you should get the land properly surveyed and evaluated. This is one of the most important steps in preparing a building project. It will help prevent you from incurring unnecessary additional costs and lengthy processes. You can read more about the importance of proper land surveying by visiting this link and reading plenty other resources online. Understanding the land's environment and history will also help you obtain the required building and utility access permits. A qualified site elevator or surveyor will help you define the lot's boundaries and what you can and cannot build on it. They can also inform you of any building restrictions or zoning laws. These are useful for finding out about your home build limits. Finding limits can also inform you of possibilities for your home build.
It is important to research the zoning laws and determine if the lot is situated in a particular subdivision. This way, you can start applying for building and zoning permits straight away. This is one of the construction essentials.
2. Rough Grading And Excavation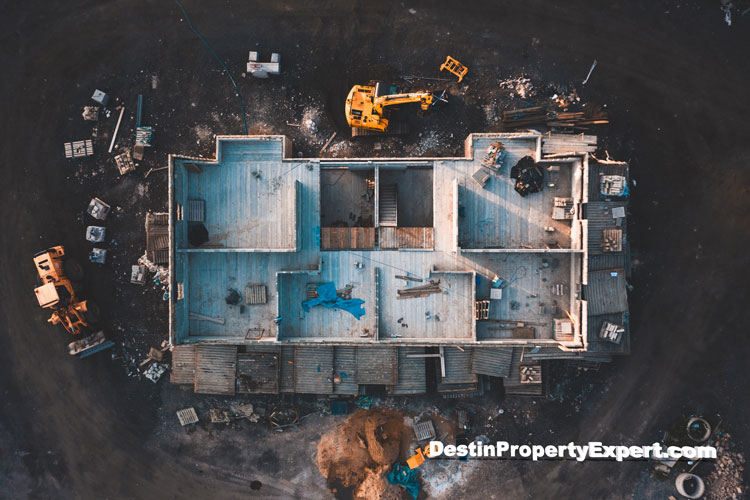 This is necessary if a basement is part of your home plan. You will have to rent heavy machinery to get this done. You can find out details about renting construction machinery if you visit Fortis HD. If you are using contractors, you will want to pour the concrete for the driveway and the foundation at the same time. Rough grading is necessary to lay the foundation for the connection of utilities, road access, and other placements. Plus digging the foundation while grading can be very useful because the dirt that is dug up from the space for the foundation can also be used for the rest of the lot to create an evenly graded area.
The planning stage really determines how successful this phase of preparation will be. During the planning stage, you will know if you will need to create a slope to create proper drainage for rainfall. You will also need to create slopes around the foundation that will prevent rain from falling into it. The rough grading is the precursor to finished grading. It makes the final grading process smooth and easy. The rough grading will prepare the site for potential construction problems like rain-caused erosion. Erosion is a big problem you should look out for because it can damage road spaces and force you to halt construction. You should also do well to protect waterways from potential pollution. Prepare the land for heavy machinery and construction equipment to move to and from freely. This is a very important step.
3. Have It Planned Out
Having a clear plan for the lot is important before you begin the preparation. Examine the land and determine what you will get rid of and what you want to keep. Are you going to be removing any existing structures or trees? Hiring a land preparation contractor will help make this process easy, but if you want to do this yourself, you will have to be meticulous and thorough. Creating a waterproof plan isn't easy, but it will save you a lot of trouble during the construction period. Use the information from your research to determine how to proceed, and be sure you've considered every factor, including a maintenance guide.
4. Start The Site Design
You'll most likely need to work with a professional team of architects, designers, and contractors and/or home builders. This might seem a bit expensive, but it is important to get professional assistance. If you do end up hiring professionals, you will still need to be a part of the decision-making process. A lot of progress will be made when a team of professionals starts drawing up a lot plan.
A few considerations may include:
If trees need to be planted before construction begins
If a well needs to be dug
How the utility connections will be made
If you have to deal with any wind or sun exposure problems
These are questions that will be answered during the planning phase.
5. Clear The Land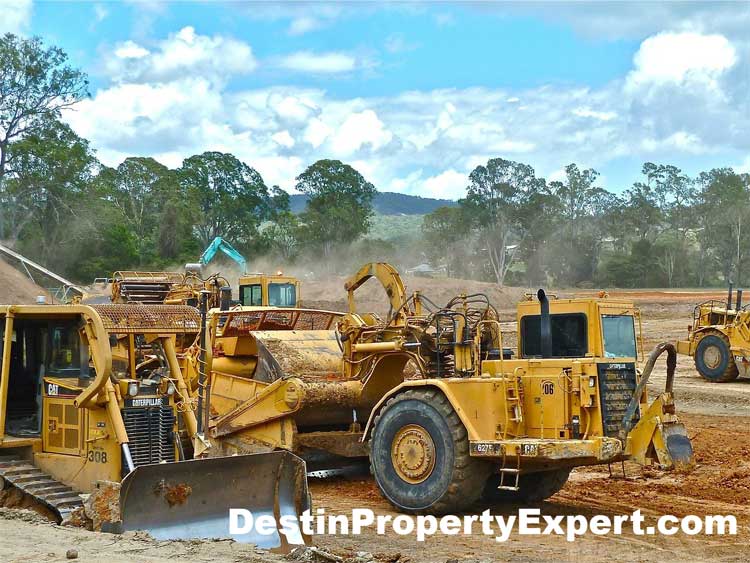 Once you're done with the planning phase, you should immediately move on to the next step, which is clearing the land. This might be a bit costly, depending on the specific lot you're dealing with. You might need to dig up trees and rocks and level the ground. Your lot's topography and budget will determine how fast and costly the land clearing process will be. If hiring professionals eats into your budget, you can do the work yourself, although this will take a significantly longer time. If you are yet to purchase the land you are looking to build on, you should include land clearing costs in your budget.
6. Check The Land's Accessibility And Utility
This is a significant step in the preparation process. You have to check to ensure the land has access to water, power, and a sewer. Though the chances of the land having access to these things are high, it is better to confirm and receive the necessary details before starting construction. If there is access to water, a good idea would be to find out how to connect to the waterline, you can do this by contacting the water provider.
Knowing the presence and absence of important necessities can significantly alter your building plans, so it is best to find out these details as early as possible.
7. Remove Debris
The lot will likely have a lot of material that obstructs the new construction property, such as rocks, trees, and other forms of dirt and vegetation. These can either be temporarily relocated, reused, or gotten rid of completely. Things like topsoil can be used for landscaping once construction is complete, so setting it aside for later will be a good idea.
Trees and rocks can be used aesthetically or functionally for things like firewood and can fill in low areas. Sometimes you can save a lot of money by reusing preexisting materials from the lot. It might even cost more to move them than just reuse or relocate them within the space. But if you choose to get rid of these materials, you should check municipal laws to make sure you're disposing of them properly.
8. Selecting Your Building Location
This might seem trivial, but it is actually a very important step. You might have an idea of where you want the building to be located, but your idea might not be what's best. Research and planning will really help you with this step because it will reveal things like how and where the utility connections should be and other factors that will determine the building's location.
Another factor you should seriously consider is how accessible your chosen location for the building is to the people and equipment necessary for construction. The functionality of the location should be a higher priority than aesthetics or personal preference. Your builders have to have enough road space to deliver heavy earth moving equipment and materials. So, make sure the location will allow builders to move materials and equipment without any difficulty.
It would be best if you also considered factors such as:
Where the driveway will be placed
Where the mailbox will be
What the culvert width should be
The location of trees
The location of the powerlines
Perimeter access should also be thought about. You must ensure that there is space for the equipment and materials within the site. The builders and their heavy earthmoving equipment have to move to different positions around the property, a clear perimeter will help them do this easily.
Final Thoughts
This might seem overwhelming and daunting, but if you break this process into applicable steps, it should be easy and swift. It is important to work with individuals who share your vision for the site, this way, you will be able to prepare the lot for construction adequately. As long as you take this process seriously, you will certainly reap the rewards of all your hard work. Once your new home is built, you'll then be able to prepare yourself for your upcoming move. Are you ready to build your dream home?