9 Real Estate Investing Tips around 30A Florida for Beginners
Posted by Danny Margagliano on Friday, June 18, 2021 at 12:48 PM
By Danny Margagliano / June 18, 2021
1 Comment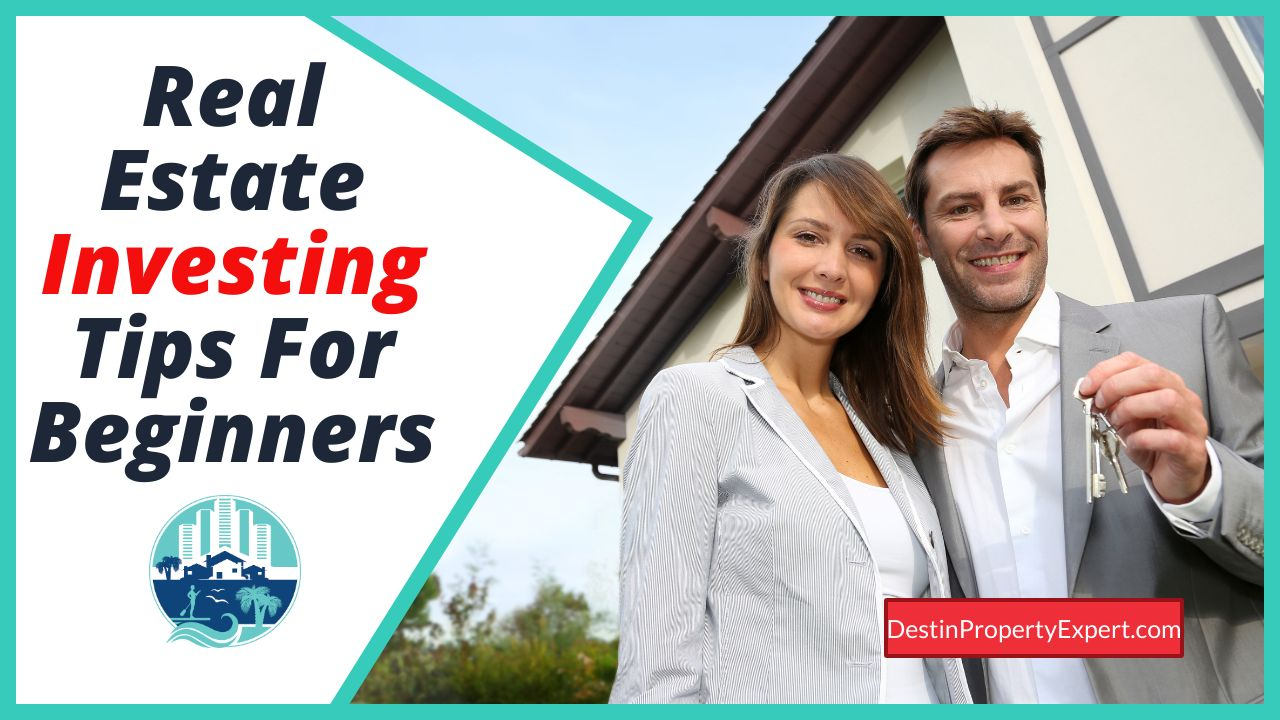 30A Florida is one of the most popular areas in the United States. If you have never visited Northwest Florida, you would not know what the fuss is all about. This two-lane road is incredibly famous for its location. There is always something going on every day.
With views and festivities that make you forget your worries, 30A Florida is the hottest real estate spot. It is an area that never ceases to amaze me. Owning a 30A property means that you get to walk to the beach, shop till you drop, and have the best summer of your life.
If you consider buying a vacation rental property in and around Florida, you will find this post to be just what you need to read. It shares the top 30a Florida real estate investing tips for beginners. Let's dive in.
Understand the Costs Involved
A real estate investing tip that you need to understand is the costs involved. Since vacation real estate can have additional costs that your primary residence doesn't have you must understand what you're getting into. However, if you can take out a loan or already have the funds available, it can be worth it financially and personally.
You cannot overlook additional costs like Walton County property taxes, walking County vacation rental bed taxes, insurance, utilities, upgrades, yearly upkeep, property management fees, and essential maintenance.
Since everything has a cost, you must factor in everything before taking the jump. A bit of planning always goes a long way.
One of the first things that you should do is have your realtor work up a cost-to-own sheet along with a return on investment (ROI) worksheet. The ROI worksheet should have all your costs of running a 30a condo or 30a home as well as the gross annual rental income. You need to know before making an offer on a property whether you are going to be in the red with a black at the end of the year after all income and costs Including a mortgage if you have one.
Choose the Right Property Type
Next, you need to select the right property type. Once you know how much money you can invest, you also have to know which type of property type you would like to invest in.
Your options include purchasing a home, townhome, or condo. When trying to decide whether to buy a home or condo the best thing is to break down the pros and cons of each.
Condos on 30a will allow for you to have Gulf views or even be beachfront for a fraction of the price it would cost for a home in the same location. Single-family homes along 30a can be located anywhere from the beachfront to a few blocks from the beach. You can typically have a lot more people stay in homes which is more appealing for large families or groups of 2 or more families that would like to vent together.
If you do not want to invest in residential property, you can opt for a commercial route. You could even flip the property for a higher return to avoid renters. Decide your plans before you select a property.
30a Vacation Rental Property Management
Property management for vacation rentals along the Emerald Coast of Florida is one of the biggest expenses that you will have. You will want to get advice from your realtor as to which property management company you should use. Your realtor should most likely give you 2 or 3 companies to choose from. Now you can contact each company and interview them, look at their management agreement, and ask for rental projections.
Many times there will be one company in particular that dominates the condo or neighborhood you are buying into. Sometimes there are condos that have on-site management companies and/or front desks. You wouldn't be required to use the on-site property management company. Furthermore, just because there is an on-site company doesn't mean they're the best option. The average fees you should expect to pay for short-term rentals will be from 10% to 28% of the gross rental price.
Most beginner real estate investors will use a property management company to manage their vacation rental but a few will choose to manage the property themselves. This is typically too overwhelming for most newbie's but if you do self-manage will have a much higher ROI when eliminating the large management fees.
Also, believe it or not, investors that self manage their rental properties typically outperformed professional management companies by quite a bit. This is mainly because you will be working solely on your property. You will be treating it with white gloves because it's your own. You can also offer a lot more flexible pricing to fill in gaps.
Check the Area
Although 30A Florida is a glorious location, you still need to check the area to ensure that your money is well-spent. It is important that you perform your due diligence and not just purchase a property because the price seems right.
Learn more about everything the property location has to offer, the neighborhood, and the market value. By considering the type of property you want, you get to determine what to look for.
Start by researching the entire neighborhood, look for competition, and determine whether the property is in a prime spot.
When it comes to vacation or long-term rentals, you also need to consider the proximity to popular attractions. For instance, when people are renting a home or condo around 30a many people will only rent something that has a view of the beach and Gulf of Mexico. Others may want a home but only one that has a swimming pool. Moreover, you should also look into the demographics, parking options, and things that you can do within walking distance.
Protect Yourself
Next, you might want to protect yourself if you are interested in investing in multiple properties. An LLC could be just what you need to establish for purchasing real estate. LLC stands for Limited Liability Company and is ideal for risk management.
Ownership over the properties would be held by the LLC. This means that if anything happens to the properties, you would not be personally liable. Moreover, an LLC helps protect retirement funds in case anything happens to the property.
Decide the Terms
Once you have found the right property location and type, you need to determine the terms of the investment.
Calculate the emergency funds, yearly costs, fees, and rent to prepare a suitable budget. You should also find out if utilities are included and any additional fees you need to know about.
Here's an example of expenses and ROI
_Destin_West_301_-_MLS_873078.pdf
When it comes to investing in vacation real estate, you must know how much funding would be required to maintain the investment. It might be good to hire a property manager who would have access to CRM for Real Estate.
The property manager would manage all your properties. You have to hire the property manager before you proceed with the investment so that they can provide you with all the assistance that you need. It will prevent you from getting blindsided.
Purchase Property with a Growth Mindset
Investing in real estate as a beginner requires you to have a growth mindset. Purchasing a property does not mean that you would want to hold onto the property forever. Instead, you might want to sell it eventually to flip it and make a profit.
As an investor, it is up to you to decide whether to rent it as a vacation rental property or choose to sell it after fixing it up a bit. However, you should not sell the property unless you are getting more than what you had paid. You can make simple additions or upgrades to boost the property value or simply wait for the market to appreciate. Although, the best thing to do is have a combination of the two.
Increasing the property value allows you to sell it for more and selling it for more means more money in your pocket at the end of the day. Therefore, all the hard work you put into your property will hopefully pay off. You can also use the vacation property during the off-season or in between reservations and rent it out during the remainder of the year.
Get All the Help Possible
Finally, you need to get all the help that you can get. It takes a great deal of effort to make the right real estate investment. With a property manager, a real estate agent, a money lender, a CPA, and a real estate attorney, you will move in the right direction.
Smart 30a Real Estate Investment Tips for Newbies
Real estate investments along 30A Florida have been on the rise. It is important that you take advantage of this post to make the right decision. From understanding all the costs involved to getting all the help you need, each tip will help steer real estate investment beginners in the right direction.
Final Thoughts
New investors should do as much research on the local market as possible before purchasing their first property for investment. Most successful investors surround themselves with a great team of professionals that will not only guide them through the process but also stop them if they are about to make a bad choice. Furthermore, it is wise to steer clear of commercial property and work toward building at least a small portfolio of investments with single-family homes and condos first.
Ask your realtor if he knows of any past. clients of his that would be willing to talk to you directly and give you some advice. Decide early on what. will be the best way for you to handle the rentals. Most first-time investors choose to go with a vacation rental property management company rather than self-managing.
Finally, don't get too anxious to jump with both feet. Take your time, do your research, and remember that you don't have to purchase a property that's. at the top of your budget to be successful. Good luck!
Additional real estate resources
Glenn Shelhamer put together a great article on property investing that can help new and seasoned real estate investors.
Brian Davis has written a great resource for learning real estate for free. This is an extremely thorough post giving website reviews of national companies and realtor sites that offer excellent information on real estate investing at no cost.