Rental Property Tips Every New Landlord Needs To Know
Posted by Danny Margagliano on Tuesday, June 21, 2022 at 4:51 PM
By Danny Margagliano / June 21, 2022
Comment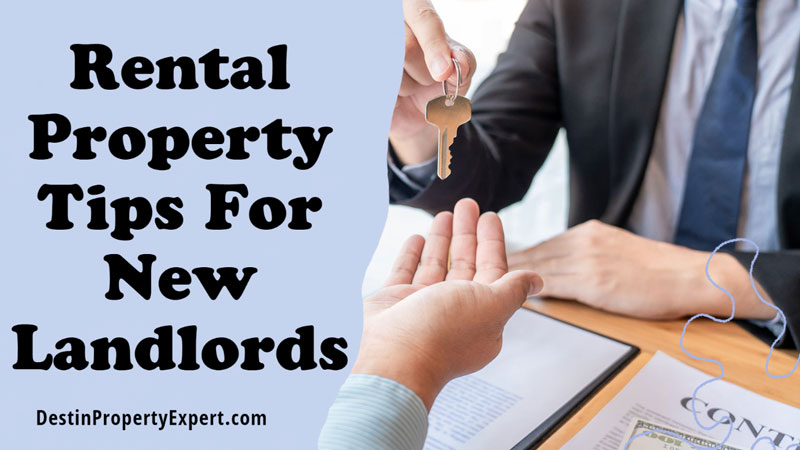 It's not as simple as some people would assume to own rental property; there are numerous factors to consider before letting someone into your apartment or home. We'll outline some points for you to consider in this section.
Tenants Screening Process
We recognize that you are in the rental industry because you are motivated to make money, but sometimes the challenges you may face are not worth it. You should be able to identify the personality types you like and don't like before you are prepared to let someone in. Some characteristics, such as a person's attire, behavior, and speech, are instantly recognizable when you first encounter them.
It is typically advisable to simply end the conversation if you feel that the person you are speaking with is being bothersome in some way. When someone calls to inquire about renting a home, you should let them know that you do not rent your property to people with a criminal record or a history of imprisonment.
Finding someone you can trust to pay their rent on time, not cause any damage to your property, not cause any problems with the neighbors, act responsibly towards their living area, and act towards you in a respectful manner is crucial.
Do You Allow Pets?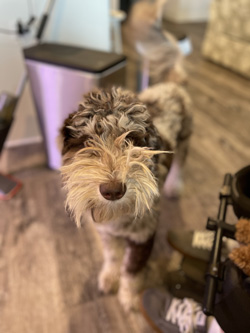 We advise you to think thoroughly about whether you will let people with pets into your property. The majority of pets can be really troublesome for a variety of reasons, including the fact that they are frequently noisy and could bother your other renters or neighbors.
Additionally, the majority of them can make quite a mess, and you don't want them to damage any of your furnishings. Let prospective tenants know if you don't allow certain kinds of pets into your rental property. This information should be included in the contract they must sign.
Rental Application
A thorough rental application will instantly provide you with information on your potential tenant's name, current address, a reason for relocating, employment information, income, and landlord recommendations. It is essential to ask the right sorts of questions in order to get all the data you need to make an educated decision about who will live in your home.
You should also be aware of how they are doing financially, and more especially, how their credit checks are standing. Given that this is likely the most crucial element of renting a house, you will be able to be certain whether they will be able to pay the rent and other expenses on time. It is ideal to have someone responsible, cautious, and overall kind living there, but unless you are really generous and don't mind waiting many months to receive your rental revenue, the potential that they may not pay on time definitely doesn't go to your own profit.
Hire a Rental Property Manager
If you don't have the time to handle it yourself or are a novice and are unsure of the issues you should be concerned about, hiring a property management company may be a lifesaver. These managers may assist you with a range of tasks, including handling tenant complaints or just managing the marketing of your home. They can also help you with rental payments. As the folks at Park Place Properties advise, it's crucial to have a qualified housekeeping supervisor oversee the quality inspections of your home whenever a tenant vacates. If you find yourself overburdened with landlord duties, a qualified property manager can also assist with managing many rental properties.
Additionally, if you live far from your rental home, hiring a property management company is a great choice since it can guarantee that the property is adequately maintained and that any issues can be fixed promptly. A competent and responsible property manager may be quite helpful because they will shoulder a significant number of responsibilities and ease your burden.
However, keep in mind that you are still in charge, so don't count on a manager to take care of any significant concerns, like paying for roof restoration or water damage cleanup. You must exercise diligence and accountability toward both your property and the management you have chosen.
Do Not Overvalue Nor Devalue It
Overvaluing a property is what most individuals do, but depreciating a property is considerably less common. You may accurately assess your house in a variety of ways. One is browsing similar houses online to see how much money they fetch. Not only that, but you also need to remember that since your house is in a different neighborhood of the city, the price will vary depending on that area.
For instance, a South Walton Beach real estate is substantially more expensive than other smaller and less luxurious properties in other cities. Instead, you'll realize that having two rooms in the heart of 30a would be preferable to having three times larger apartments throughout practically all of the homes 15 minutes or more inland. Due to all of this, it would be ideal to contrast your condo or home with those in the same neighborhood.
Set a Fair Price
Setting a fair price for your rental property is crucial to ensuring that it will draw clients, just like considering the appropriate value of your house. We advise looking into the typical rental prices in your region. Naturally, if you have a larger and better-equipped property, you should also keep that in mind. However, keep in mind that choosing a reasonable rental price can mean the difference between getting a call from a potential tenant right away and having to wait months or even years for someone to show interest.
Additionally, consider how setting the price will impact your own budget, keeping in mind that your rental payments might occasionally be your primary source of income. Offering online rent collection can make late payments a thing of the past.
Fix All Damage
Even when a property is unlivable or has several issues that need to be fixed, many owners, against popular advice, choose to rent it out. Dealing with these issues is crucial since news travels quickly and you don't want to be associated with renting out such homes or flats. What you should do is regularly inspect your investment property. Even if there hasn't been anyone in your house for a long time, a lot can still happen. For instance, if a storm hit your city and your house sustained damage, specifically to your roof, your failure to check on the condition of the entire house puts it in danger.
If you are unsure of how to properly inspect your home for damage, you should probably bring in specialists who can assess the issue swiftly and offer you potential consequences if they discover anything that needs immediate attention. You should also be aware that if you have damage to the house when potential buyers first come to see it, they may be put off by it and wonder whether there are further issues that we are not now aware of.
Additionally, if your home is nearly free of these issues, it will be much more marketable and easier to rent out.
Clean Properly
If your house is unclean and disorganized, you cannot expect to rent it for a top price. Instead, it must be absolutely pristine once you've allowed someone inside to check it so that you may decide whether to rent it out or not. We advise you to review the whole thing at least once a week. You can do this alone or with assistance.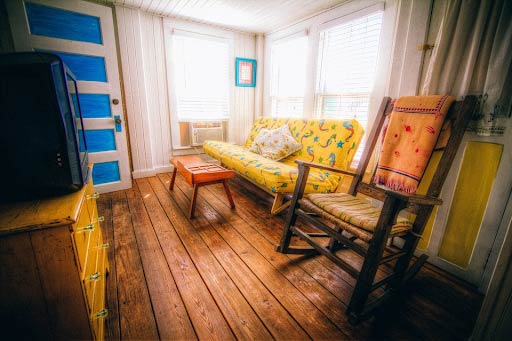 Hiring someone to do this for you could get pricey over time, but it's also a nice option if you choose that route. It is crucial that you maintain the condition of the house as shown in the photos you took for the website where you show it to possible renters. If it turned out to be worse than it appeared in the photos, it would be a terrible surprise. You may find many different techniques online if you want to learn how to clean your home most effectively. If you don't use the property frequently yourself, dust will accumulate and have to be cleaned before a visitor arrives to view the estate.
Keep It Cool
Owners frequently grow irate and stressed out when they are not paid or when their renters are generating issues. You shouldn't act in this way; instead, maintain your composure because there will probably be more than one of these situations; as a result, you should stay calm and patient. You should be aware that there are several legal approaches to handling issues. You can send them warnings in which you explain your concern and give them an ultimatum.
Since the laws vary from state to state, you should also be aware of your legal rights as someone who rents out property. It's essential to follow all the rules if you ever find yourself in such a predicament since they might use them against you if they ever decide to sue.
As a newcomer to the rental market, there are several factors you need to take into account. You'll probably experience a lot of unpleasant circumstances, but you should know that each one will teach you something, making you wiser and smarter as a result. We hope that our recommendations have increased your familiarity with this area