How to create a rustic look in your home without breaking the bank
Posted by Danny Margagliano on Thursday, July 29, 2021 at 1:17 PM
By Danny Margagliano / July 29, 2021
Comment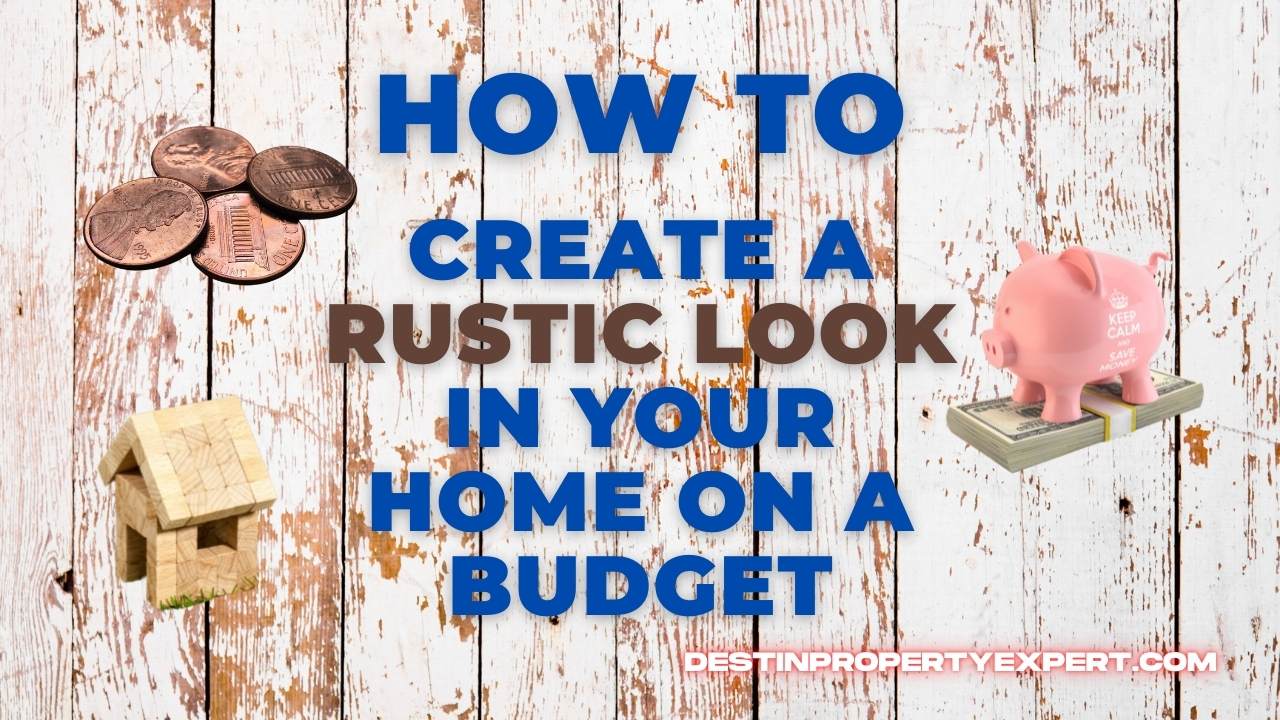 No matter how much interior design trends change, the rustic style remains appealing because it aligns with our deeply ingrained desire to be surrounded by natural elements. Any design feature that reminds us of nature gives us the same mental respite as being outdoors. Thus, features that incorporate wood, stone, or bricks are timeless. And they create a welcoming and cozy ambiance that is hard to match.
If you like the idea of giving your home a rustic look but worry about the costs, read on to discover a few budget-friendly tips.
Use Wood Panels to Create Accent Walls
Wood wall panels were once a ubiquitous element of home design. They went out of style for a short while but have made a spectacular comeback in recent years. There's something uniquely attractive about wood features because they create a warm and homey atmosphere while also giving a room a raw and natural feel. If you like the rustic style, consider looking into wood paneling for walls. You can find affordable and easy-to-install wall panels in different styles and colors. Whether you want a rustic accent wall in your bedroom or kitchen, many charming options are to consider.
Add a Fireplace to Your Living Room
Another excellent way to give your home a rustic look is to incorporate a fireplace into your living room. A fireplace is a functional feature that will add warmth and coziness to your home. This design element can transform even the most simplistic room into a beautiful gathering place for your family and friends. Plus, its gorgeous warm light will engulf the whole space. Nothing compares to walking into a fire-lit room on a cold day. When choosing a fireplace design, make sure it matches the overall aesthetic of your place because the fireplace is likely to become a focal point. Notably, a fireplace will also add value to your home in case you'll ever consider selling it.
Change the Color Palette
Earth colors are a fundamental component of the rustic style because they evoke natural environments. An excellent way to achieve the rustic look in your home is to prioritize earth tones when choosing paint colors or new furniture. Purchase rugs, curtains, and other textile accessories in the same color palette. The most popular earth tones that dominate rustic interiors are pine green, evergreen forest, mud-brown, straw yellow, wood bark, auburn, glacier grey, white smoke, brown-red, and chestnut brown. In general, tones that evoke wood, forests, mud, or stone are an excellent choice.
Repurpose Old Furniture
Another great way to create a rustic ambiance in your home is to incorporate old furniture. Find pieces of furniture that match your vision of the ideal home, and use your creativity to repurpose or refinish them. Choose vintage items with rich colors and textures. Most importantly, embrace natural imperfections like wood grain or knots because they give character to a piece of furniture. Elements that look old or worn suggest timelessness, which is a fundamental characteristic of the rustic style.
Include Metal Features
When thinking about the rustic style, wood is probably the first element to come to your mind. However, metals can contribute significantly to that rustic feel, especially non-shiny natural metals like copper, iron, or brass. Although metal features are primarily associated with industrial design, they're a perfect addition to a rustic interior dominated by wood and earth colors. Visit flea markets and vintage stores to find metal light fixtures, tin lampshades, wrought iron wall décor items, or wrought iron furniture. To achieve the perfect rustic effect, you cannot ignore the old-time appeal of metal features.
Add Rustic Accessories
An inexpensive way to achieve the rustic look in your home is to add appropriate accessories. Your main goal should be to bring inside natural textures that resemble those found in nature. Consider purchasing handcrafted textiles and accessories made of natural fabrics like linen or wool. Knitted or woven fabrics are also a good choice. Decorate your rooms with woven baskets or wooden sculptures. Green accents can also contribute to a rustic atmosphere, so consider decorating your home with houseplants or dried flower arrangements.
Add White Features for Balance and Lightness
Since rustic interiors incorporate many wood features, they can appear somber and dramatic, but visual balance is crucial in interior design. And the most uncomplicated way to create balance is to include white features. In combination with earth colors, white has a pleasant, uplifting effect. Consider painting the walls white or adding a couple of white pieces of furniture. White textile accessories like rugs, blankets, linens, or throw pillows can also lighten up a rustic interior.
Consider DIY Furniture from Reclaimed Wood
If you love DIY projects, you can achieve the rustic look in your home by decorating with pieces of furniture made from reclaimed wood. Even if you don't have much experience in this area, you can craft various interesting pieces at home. Some of the simplest pieces of furniture you can make at home are tree stump tables and stools.
The main goal should always be to leave the wood as closer to its natural state as possible, so you don't have to worry about removing the bark. You can use reclaimed wood to make furniture that it's both functional and aesthetically pleasing. Assess each piece of wood to determine its qualities because you want to make a few modifications as possible. Reclaimed wood is the perfect material for rustic coffee tables, shelves, chests, coat racks, or mirror frames.
Create Cozy Corners
Warmth and coziness are major components of the rustic aesthetic, so identify a few areas in your home that have the potential to become cozy corners for retreat and relaxation. To achieve rustic coziness, add blankets and throw pillows. Illuminate the space with hanging metal lanterns and candles. Vintage lamps and candle holders have a lot of rustic charm and emit a warm, ambient light that contributes to the feeling of coziness.
What to Avoid?
When it comes to creating a rustic interior, it can be helpful to know which features you should avoid at all costs. Since the rustic style prioritizes natural elements, tradition, and heritage, incorporating contemporary pieces will most likely create an unbalanced look. In rustic décor, contemporary furniture and accessories can seem exaggeratedly polished and shiny. The rustic style favors simplicity and natural imperfection, so it's best to avoid elaborate designs, glossy furniture, and shiny and artificial surfaces. For more styles in modern-chic, rustic, yet classy furniture head over to Emfurn. It's also important to avoid completely straight angles, which are at odds with the balanced asymmetry of nature. You should also avoid bold and flashy colors like red, blue, or pink.
Final Words
The rustic style feeds our nostalgia for life before technology, mass production, and consumerism. It reminds us of when all the things in a home were crafted from natural materials and inspired by nature. When it comes to replicating the rustic aesthetic in your home, you have to focus on elements that suggest the beauty and ruggedness of the outdoors. Choose layered textures, natural colors, and organic materials, and you'll achieve the desired effect. Rustic features will add value to your home and turn it into a cozy sanctuary.