Should You Sell Your Stuff Before Your Big Move? Here's What to Know
Posted by Danny Margagliano on Saturday, May 14, 2022 at 2:24 PM
By Danny Margagliano / May 14, 2022
3 Comments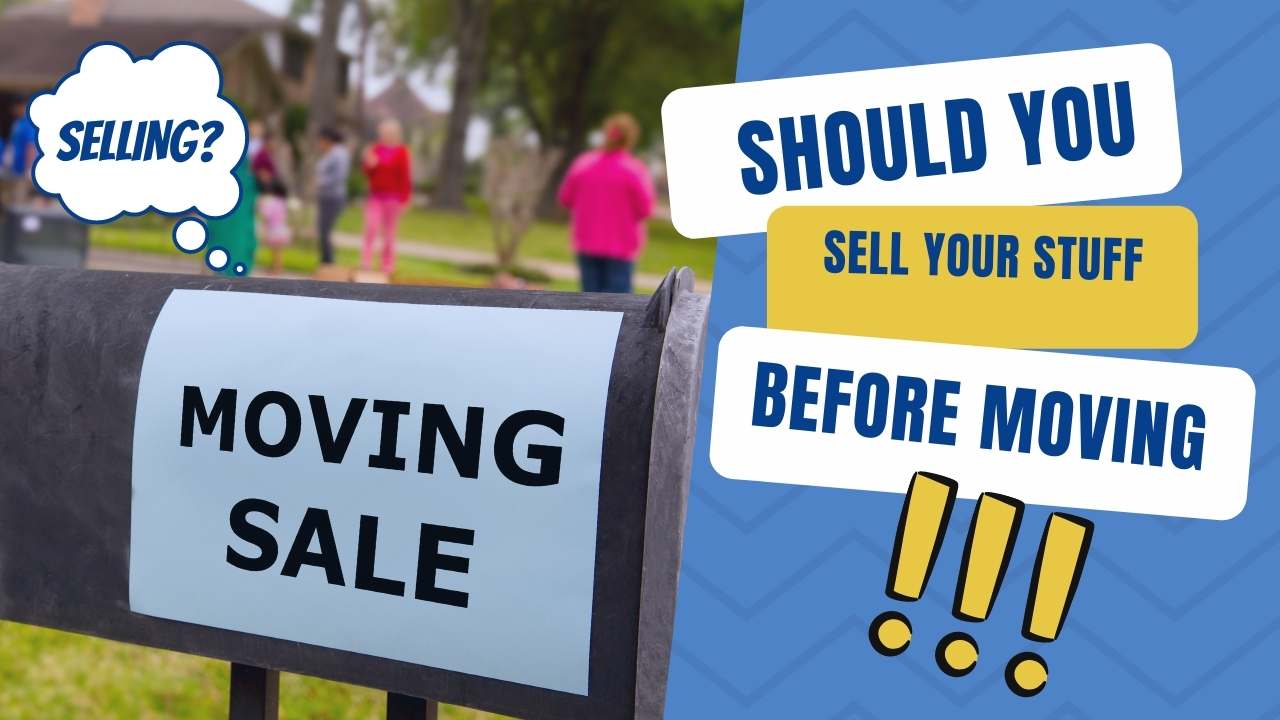 As we navigate our way through life, we can't help but accumulate a number of material belongings along the way without even noticing at times. Are you wondering whether you should sell your stuff before moving or not? When you intend to move out of a place, you should leave behind the things you no longer need. When you embark on a fresh start, you can place certain items in storage, give away, sell, or replace them. However, depending on your destination, it might be good to sell your items. Read on to learn everything you want to know about handling your stuff before moving out.
Get a Fresh Start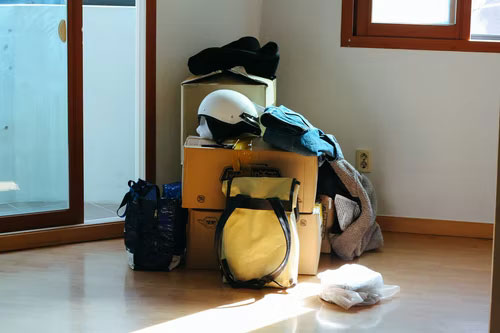 Sometimes items can evoke sad or painful memories. If the items in your home bring back memories of someone's passing, then it might be time to consider a fresh start and let go of the items.
If you are in this situation, you can also sell everything and move out of the place to start fresh. Should you go down this route, you can choose to keep just a few items that can be easily packed.
Saves You Money
Selling your stuff will save you money in different ways. Removal companies usually charge fees for their services. These fees are based on the weight of items you want to move and the distance, whether it's to another city or internationally. Therefore, if you sell your stuff first and leave only a few valuable or sentimental items, you won't have to spend a lot of money on transporting those items to your new place. In some instances, the cost of transporting certain items can be higher than buying new things.
If you have important things that you want to keep, you can consider short-term storage services. If you are moving to a place that is close by or local, then this can be a viable option since you will save money on storage with fewer items. You need to do some research to find the best prices on storage units to save money. The good thing about using short-term storage when you are moving is that it is affordable. It also gives you the flexibility to make proper plans for your travel arrangements.
Makes it Easier to Pack
When you move locally, the movers usually charge per hour. The good thing about selling some of your stuff is that you will have fewer things to pack. This will make the process quicker and easier which will lower the charges related to packing. Additionally, you can save money by not purchasing packing supplies for your items. When you have fewer packages, your trip will be manageable and cheaper.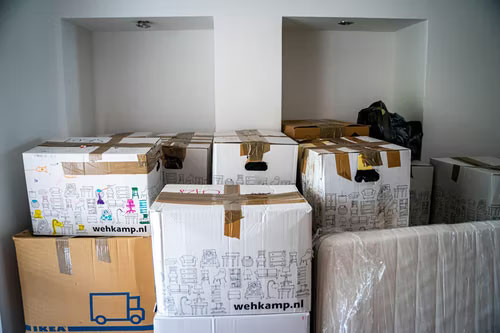 Before you sell your items, it is essential to evaluate everything and determine what you want. For example, you can keep items that are irreplaceable and sell stuff that can be replaced easily. If you want to redecorate your new home, you can keep pieces that you think will complement your style. Do not sell items with emotional attachments since you can never recover them once you decide to put them under the hammer.
Reduces Clutter in Your Old Home
When you intend to sell your old property and move to a new property, selling unwanted stuff will help clear out the clutter. When you are still looking for a buyer, remember many clients are attracted to neat spaces. Therefore, make sure you have a clean and tidy environment by disposing of all unwanted and unnecessary items. Clutter can also be stressful when you move to a new environment. Therefore, try to minimize unwanted baggage which will only give you more problems.
You Want Something New
Household items will wear out with age, so you will need something new at some point. When moving to another place, this is your opportunity to dispose of all worn-out and broken items in your home. If the assets are too old, you should consider donating them instead of moving them.
Another thing you should consider is that gadgets, and more broadly technology, are constantly changing. More importantly, modern appliances are energy efficient, and most of them are portable, compared to older appliances. When you get new appliances for your home, you can save a lot of money on electrical bills. Lastly, if you have a gadget that has been giving you problems, make sure you sell it and invest in something new.
Heavy Household Items
Other household appliances like fridges, or furniture, such as beds, and sofas, are heavy which can make them difficult to move with. There is also a possibility that your old items may not fit in your new space. Therefore, you should sell appliances like washing machines, dryers, stoves, and fridges. Even if people don't see it, furniture wears down with age. It would be a great idea to embrace a new style that suits your new home instead of having old items and an outdated style. If you want to keep up with constantly changing trends, make sure you dispose of your old items.
Earn Extra Cash
Old things like bed frames, mattresses, and other forms of furniture are durable. When you decide to sell this kind of stuff, you are likely to get a good amount of cash. You can use this extra money to cover transportation costs. If you intend to buy new items, you can also use the money generated from the sale of old possessions in your home. Make sure you have the correct measurements of the rooms in your new space so that you can buy the right-sized items.
Moving to Another Country
When you move to another country, you will realize that shipping services can be costly. For instance, transporting heavy household items such as furniture, to another country can be extremely expensive. In most cases, people move to greener pastures or cheaper countries, so there is no need of taking anything. You can sell everything, and you will get better things when you are in a new country.
International travel often comes with specific conditions, so it will be wise to move across borders without heavy stuff that can be expensive to ship. If you are going to another country as an expatriate, you are likely to move into a house or apartment already furnished. Most rental properties are either already furnished or can be furnished by the company that is relocating you for your work. This means you will not need to bring many things to a foreign country.
Fewer Items to Insure
When you sell some of your assets before moving, it means you will have fewer things to insure. Moving valuable assets like appliances, automobiles, and other gadgets often requires moving insurance and this can be expensive. Relocating to a new place comes with considerable and varied costs. It is important to find ways to reduce those costs early on. For example, putting your vehicle on a carrier to another city can be expensive, and you will also need to pay moving insurance. Additionally, other appliances can also be expensive to move across borders.
If your car is old or you realize that it will cost you a lot of money to move to another place, you can sell it to get extra money. You can use that money to buy another vehicle when you reach your destination. If you are traveling abroad, car shipping services will be expensive. Therefore, it would be a good idea to sell it. The other issue with sticking to your old car is that you may struggle to find the right spare parts for your model.
Avoid Losses
When you have fragile stuff like glassware or chinaware, it is wise to sell the items to avoid losses since they can easily break during a move. It's better to sell the items and buy new ones for your new place. These items can be relatively inexpensive, so there is no reason why you should add unnecessary tasks or potential problems by packing them. If you fail to find a buyer, make sure you donate the fragile items.
Donate Other Items
In some cases, you might not be able to sell some of your items if they're damaged or too worn. There are several places where you can donate your old items. If you have food items in your pantry, you can also donate them. Other items like clothing and books can take time to sell, so you can donate them before you move to your new place. Books are heavy to carry, so you should give them away if you fail to find buyers.
There are many reasons why you should sell your stuff before you move to another place.
If you are looking to move to a new place, make sure you plan properly to avoid inconveniences. It is a great idea to sell your stuff to lower transportation and moving costs. Selling your items can also go a long way in generating extra income that can help you start afresh. If you are moving to another country, you are likely to get better things when you arrive.