Tips for Selling Your House When Facing Financial Problems
Posted by Danny Margagliano on Saturday, October 1, 2022 at 11:52 AM
By Danny Margagliano / October 1, 2022
Comment
Are you facing financial problems and need to sell your house? If so, you're not alone. Every day, people all over the country find themselves in this situation. The good news is that there are things you can do to make selling your house a little bit easier. This article will discuss some tips for selling your house when you're dealing with financial difficulties.
Find Cash Offers
When you get into a situation like this, it's usually better to have cash in hand. Homeowners from all around the City of Five Flags find cash offers to be the fastest and most efficient way to sell a house fast in Pensacola because it's an all-cash transaction. You don't have to worry about finding a buyer who is qualified for a mortgage loan or even going through the hassle and delays of a home inspection.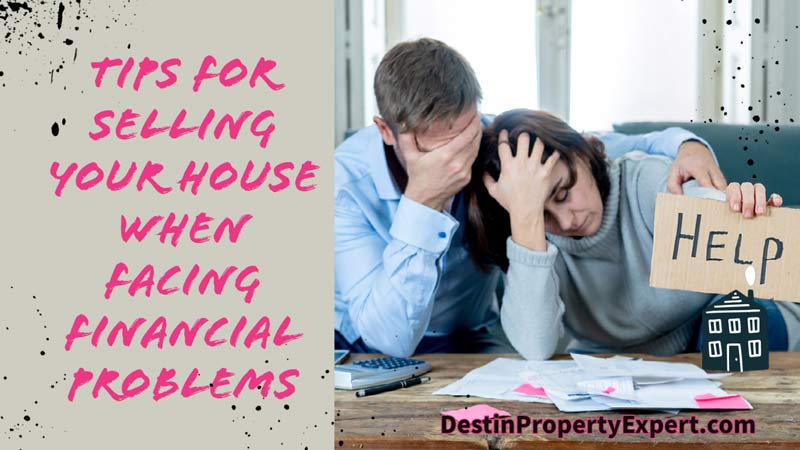 If you're looking for a way to sell your house fast in any place, finding cash offers is the best way to go. There are plenty of companies that are willing to make you offers like these for your house, and they will usually close on the deal within a few days. This is a great option if you're facing foreclosure or if you need to move out of your house quickly.
Hire A Good Realtor
Finding a capable real estate agent is one of the most important things you can do when selling your house. A good realtor will be able to help you navigate the often-complex world of real estate and guide you through the process of selling your home.
When hiring a realtor, be sure to interview several different candidates. Ask each potential agent about their experience in selling homes, their marketing strategies, and their fee structure. It's also important to find a realtor that you feel comfortable working with; this person will be helping you through what can be a very stressful time, so it's important to find someone who you feel you can trust.
Fix Up The Place
It's essential to make the home look attractive to the buyers, which means it needs to function properly and be practical. Do the following things:
Upgrade the appliances
Fix any structural damage
Paint the walls
Declutter every room by putting away personal items
Add fresh flowers or greenery
Clean the place
Making these changes will give the potential buyer confidence that they're making a smart purchase. If there are still some outstanding financial problems, offer to pay for certain things, like closing costs. This will show that you're committed to making the sale happen and that you're trustworthy.
Depersonalize It
Potential buyers need to be able to see themselves in your home in order to imagine making it their own. This can be difficult to do when your personal belongings are everywhere. depersonalizing your home is a key part of preparing it for sale.
Start by packing up any personal items like family photos, heirlooms, and collections. You want the space to feel like a blank canvas that buyers can easily envision themselves filling. Store these items away until you're settled into your new home.
Another way to depersonalize is to remove any religious or political paraphernalia from view. You don't want potential buyers feeling uncomfortable or put off by these items. If you have children, pack up their toys as well. Again, you want buyers to be able to see the space as their own.
A final tip is to declutter. This includes both depersonalizing and cleaning up your home. Go through each room and remove any items that are no longer used or needed. This will help create the illusion of more space in your home, which is always a plus for potential buyers.
Work On The Curb Appeal
The outdoor area of your home is the first thing that potential buyers will see when they come for a viewing. If your front lawn is unkempt and there are visible signs of disrepair, it will create a negative first impression. Working on curb appeal is a great way to make your home more appealing to buyers without spending a lot of money.
Mow the lawn, trim the hedges, and plant some flowers to give your home an instant facelift. These simple changes can make a big difference in how prospective buyers perceive your property. If you have the time and budget, you could also repaint the exterior of your home or power wash the driveway to further improve its appearance.
Advertise Your House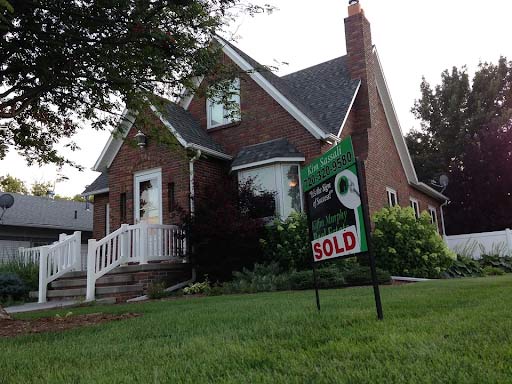 Once you've done all the upgrades, it's time to take photos and write up a listing for your home. Be sure, to be honest about any financial problems you're facing in the listing so that potential buyers are aware of what they're getting into. You may also want to include information about why you're selling the house and what your plans are for the future.
Highlight the best features your house offers as well as any unique selling points. If you're in a desirable neighborhood or your house is close to good schools, make sure to mention that in the listing. You want to attract as many potential buyers as possible so that you can get the best offers for your home.
Set A Lower Price
One of the most common mistakes people make when selling a house is setting the wrong price. Whenever you're putting your home on the market, especially when you're in need of cash, it's important to set a reasonable and competitive price. Buyers are always looking for a bargain, and if they see that your house is priced too high, they'll move on to the next listing.
To find out what your home is worth, research recent sales of similar properties in your neighborhood. You can also ask a real estate agent for a comparative market analysis (CMA). This report will show you what other homes in your area are selling for and help you determine the right price for yours.
Having money issues is something everyone has at one point or another, and if selling your home can save you from trouble, then look for cash offers. Find a good realtor and fix the place up so it looks nice. Depersonalize it so buyers can imagine themselves inside of it and work on your curb appeal as well. Advertise your house accordingly and set a lower price so people would get hooked.