Selling houses: Sociological Data that will help the Realtor in his work
Posted by Danny Margagliano on Friday, September 16, 2022 at 4:29 PM
By Danny Margagliano / September 16, 2022
Comment
Sociology studies human societies and the ways they interact with one another. Social life and the repercussions of human conduct are the focus of this field. Sociology understands human activities and their effects on social structures.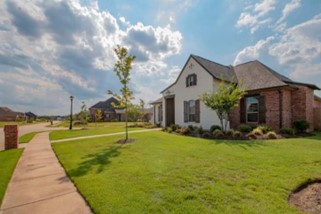 Sociology is relevant in various fields, including real estate. The sociological circle includes professional realtors as a substantial component. Most online students struggle with sociology and this discipline's complexity while studying. Thus, it is crucial not to lose sight of the goal that every student has set for themselves. Students should quickly ask experts for sociology assignment help to reduce the amount of work they must do. Sociology is a subject a student must not fail to understand. It is crucial because it sheds light on human relationships.
The Sociology of Selling a House
Buyers expect that their budgets and preferences are prioritized when purchasing a home. Yet, they discover that they do not have the time to opendoor and go in search of houses. As a result, they often consult realtors who they presume to know more about the market. Realtors sift through homes on the market while staying within a price range.
When selling houses, it is the Realtor's job to elicit feelings from clients. These emotions then influence the decisions customers make. Sociologists realize that human emotions are an essential component in decision-making. Emotions assist players in coping with uncertainty. It also helps in the creation of meaning and value. Eliciting human emotions is an influential tool realtors wield.
Houses are essential to our day-to-day lives and cost significant money. This means that they will invariably arouse a great deal of sentiment in people. When looking at interactions during house hunting, it becomes precise how malleable buyers' tastes can be. Buyers experience various emotions interacting with agents. This influences the kind of home they desire to purchase. If I want to sell my house, the Realtor should easily convince me that it's a good decision. Therefore, realtors should pay attention to customer emotions during the interactional processes.
It is essential to investigate sociology's role in the real estate market. It would help understand how realtors use the knowledge of sociology to influence transactions. This, in turn, affects how the market functions. The socialization of realtors through a set of norms leads to them behaving as market professionals. Social relationships help to achieve profit-making ends and market value. It happens by influencing preferences and prices.
Why Realtors Should Study Sociology
Jobs in salesmanship and real estate
deals with people. Therefore, they demand more than common knowledge regarding human relations. An understanding of social phenomena is indispensable for improving human connections. The objective of sociology is to broaden the Realtor's comprehension of human interactions. By illuminating previously unknown aspects of social life, sociology explores human interaction.
Realtors should study sociology because it is a fundamental aspect of their profession. With this understanding, they can sell house properties to buyers. They deal with human interactions and preferences within society. With an understanding of human behavior, realtors can influence customer house decisions. Sociology will help them understand why people make confident choices. With the knowledge of consumer choices, realtors can easily pick up a relatable approach when dealing with those choices. Understanding human behavior and the dynamics of relationships is a priority in real estate.
It is not enough to know lovely residences if you want to be successful in the real estate market. Understanding people, in general, is necessary for the business. Studying sociology gives realtors the educational grounding essential to comprehend their clients. How to sell the house on their list wouldn't be a problem.
Apart from realtors, business people also recognize the significance of sociology. With this understanding, they can satisfy the requirements of their customers. Learning sociology will help realtors enhance analytical thinking and capacities in general. It is a powerful tool they must take advantage of during customer interactions.
Conclusion
Feeling at home is a primary factor in the decision-making process about real estate purchases. When we talk about feeling at home, we are not talking so much about a sense of place as we are about care. Real estate agents must understand buyers' feelings when researching the factors influencing customers' decisions. When potential house owners love a house, certain emotions are triggered. These indications and sensations show that when people visit a property, more things go on in their hearts than in their heads.
Emotional intelligence is an essential tool for real estate agents who want to be successful.