Single Mother's Guide to Becoming A Homeowner
Posted by Danny Margagliano on Thursday, June 18, 2020 at 10:14 AM
By Danny Margagliano / June 18, 2020
Comment
Did you know that in the United States alone, of the total population of single parents, 83 percent constitute single moms? Although nothing is alarming to this figure, the truth is that families run by single moms are poorer compared to households with two parents. Almost one-third of the families run by single moms live in poverty and are vulnerable to being homeless.
Why single moms, otherwise first-time home buyers, face a hard time getting a housing loan?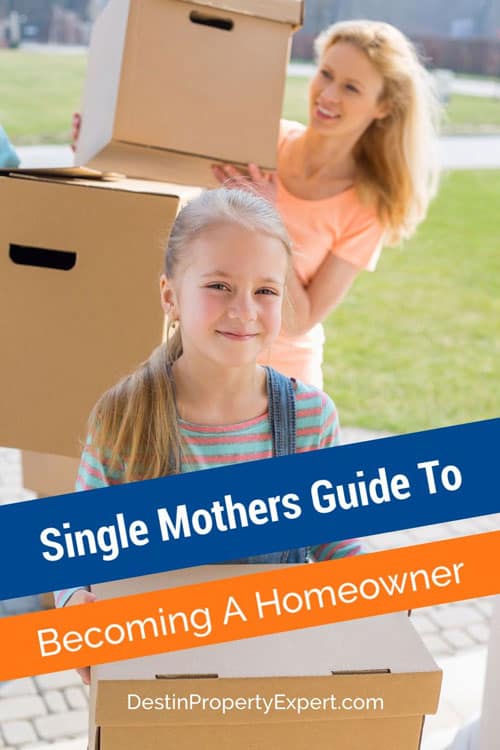 Statistics reveal that, when compared to single men, single women possess a lower buying power in the real estate market. According to the Home Buyers and Sellers Survey of 2018 conducted by the National Association of Realtors (NAR), 18 percent of the home buyers are single women, making them the second-most type of homebuyers. Yet, in today's world, there is a stigma attached to buying a home and being a single woman.
While married couples top the list of different types of homebuyers, single men constitute only 9 percent of the population. Nevertheless, many housing cooperative boards deny loans to single mothers because they feel that single moms will not be able to pay the mortgages on time and cover the housing maintenance while striving hard to draw a balance between raising their child and maintaining a steady career. Many single mothers love a home with a pool (https://www.globosurfer.com/best-blow-up-swimming-pools-for-kids/) for entertaining the children.
Besides, the average purchase value for single mothers remains high, floating around $189,000. Although being the lowest value among different homebuyer types, it makes homeownership a distant dream for most single moms. Further, with a shortage of small and medium-sized homes, it is quite difficult for first-time homebuyers to realize their dream of homeownership.
However, there is hope, and all of this is not preventing single women from buying their own home. Thanks to the multiple financing aid options that are presently available in the market for single moms.
Different Home Loan Options Available for Single Mothers
Here is a list of the common home loan options available.
FHA Loans
Issued by any FHA-approved moneylender, this mortgage comes to the rescue of low to middle-income debtors. The loans are also insured by the Federal Housing Administration (FHA). However, one downside to the FHA loans is that the Mortgage Insurance Premium (MIP) is double the Private Mortgage Insurance (PMI), charged by traditional loans.
Advantages:
You need to maintain only an average credit score of 580-600.
The loan application requires a low minimum down payments compared to other conventional loans.
The interest rates are low and down to 3.5 percent.
Veterans Administration (VA) Loan – Established originally for the returning veterans of World War II, a single mother can avail VA loan if she holds a military post or is a widow of military personnel.
Advantages
Persons with a low credit score of 620 are eligible.
There is no down payment required.
You get 100 percent backing of the finance by the Government.
There is no MIP to consider.
USDA Loan
Issued by the United States Department of Agriculture (USDA), the loan applies for low to very low-income borrowers. It is similar to FHA and VA loans, as it allows you to get a mortgage at low-interest rates and without a down payment in areas close to metropolitan cities.
Advantages:
Low-interest rates.
No down payments.
100 percent financing.
MIP is lower than that of FHA loans.
Conventional Loans
For availing a traditional loan, you will need to maintain a high credit score. You will also need to arrange a down payment, which is normally 5 percent of the total borrowing value. However, few lenders require only 3 percent of the down payment and even offer renter income to help you with your loan application.
Advantages:
PMI is lower than MIP calculated in FHA loans, which otherwise will force you to pay 20 percent more than the principal amount borrowed. Moreover, you can check out the various first-time homebuyer programs available exclusively for single parents to get the maximum benefit.
Different First Time Home Buyer Programs for Single Parents
Here are some first-time home buying plans available for single parents to assist with qualifying for a decent mortgage and finding affordable housing.
Connect with your local housing agent – A quick word of advice for all the single mothers out there is first to contact your local housing agent and find out the different region-specific loans, grants, and homeownership programs that are available in your preferred area. This will give you a good start in your home buying goal. All you need to do is visit the official website of the local housing authority and get started.
Contact a Housing Counselor supported by the U.S Department of Housing & Urban Development (HUD) – This option will present before you with numerous housing options in your ideal locality. Moreover, a HUD counselor can help you with all your home-buying related queries and getting a mortgage that will best fit your bill.
Buy a home directly through HUD – If option two doesn't appeal to you, then you can visit the official HUD website and choose to buy a home by getting in touch with HUD in person.
Submit an application with the Habitat for Humanity House – Known to be one of the best organizations that provide practical housing finance solutions to single parents, the Habitat for Humanity oversees many residential projects for the needy. You can apply to them directly, but you will need to fulfill specific criteria to be eligible as a potential customer such as:
Providing a clear explanation as to why you are applying for a house through them.
Your willingness to associate with the organization.
Your ability to repay the interest-free loan.
Buy a home using an Individual Development Account (IDA) – An IDA is an account linked directly to your savings account. This program mainly targets low to middle-income parents who wish to buy a home or use the loan amount for education or to start a business. To identify the organizations that offer IDA, you must reach out to the Corporation for Economic Development.
Additional real estate resources
Bill Gassett goes over many of the different financing options available for first-time homebuyers.
There are many mistakes first-time homebuyers can make that could cost them money. In Eileen Anderson'sarticle, she discusses 15 of the worst fire mistakes to be made.
Having good etiquette is not reserved only for the golf course. There is proper etiquette to follow when looking at homes to purchase as Jeff Nelson discusses.
Have you ever wondered when the perfect time is to buy a home? Eric Jeanette discusses whether or not buying now or later is the best option.