How to Stage Your Vacation Home For Sale
Posted by Danny Margagliano on Friday, June 3, 2022 at 12:08 PM
By Danny Margagliano / June 3, 2022
1 Comment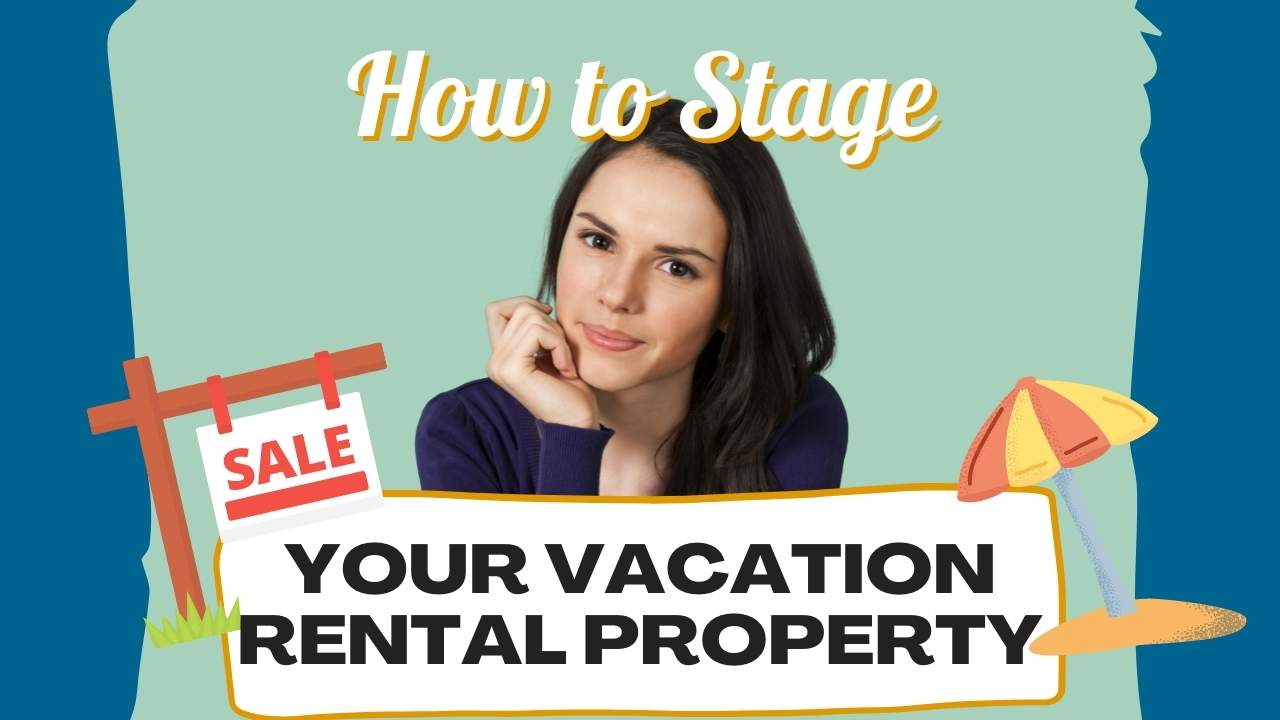 Are you thinking of selling your vacation home? It's important to take the time to stage it properly so that it will show well and sell quickly—it's so important that ignoring staging made it onto our list of the worst home selling mistakes. By following these simple tips, you can show off its best aspects and help potential buyers picture themselves on their perfect vacation getaway. So, whether your home is on the beach or in the mountains, read on for some advice on how to stage your vacation home for sale.
Highlight the Amenities
One of the main reasons people buy a vacation home is to enjoy things they don't have at their primary residence. Bring attention to an ocean view by framing the window with light, pulled-back curtains; set up the living room seating so buyers can look out on a mountain view; if you've invested in great vacation home upgrades like a hot tub or smart hub, make sure to show them off.
Providing refreshments is a staple of making your home seem inviting to potential buyers. Why not provide them on a small table with chairs on the balcony? Help your buyers picture lazy mornings spent sipping coffee outdoors to a soundtrack of crashing waves—all theirs if they buy your property.
If there's a bonus room, consider setting it up as a room that most buyers might not have at home. Stage it as a media room or home theater, set it up with board games or a pool table, or give it some other use that suggests vacation activities.
Sleek, Spacious Spaces Are Paramount
Nobody wants to go on vacation just to end up in a cramped or cluttered space. It's scientific fact that clutter is linked to stress. Go beyond the decluttering that's standard for successfully preparing a home for sale—make an effort to give the impression of a space that's free from clutter, stress, and anything that could get in the way of enjoying a vacation.
Arrange the furniture so that there aren't any spaces you have to squeeze to get through. (Making sure that buyers don't see the back of furniture first thing when they open the door also helps give a more welcoming impression.) One common mistake is pushing furniture against the walls to give more floor space. In reality, it's better to "float" furniture slightly away from the walls to give the impression that there's space to breathe and expand. Try focusing the design less on creating floor space and more on creating functional spaces, such as a gathering of armchairs so that a group can easily sit and chat.
Turn on some table lamps or wall sconces so that the shadows cast by overhead lighting don't make the space look smaller than it is. Place mirrors strategically to open up the space and enhance the flow by using the same colors throughout the home. If you repaint, use a light, contiguous color that's easy for the eye to follow from room to room.
Don't just take out the personal items; make sure there are as few extraneous items as possible. Clean, empty counters in the kitchen, for instance, are visually relaxing. To prevent a sterile feel, leave a few key items that suggest a use, such as a dish to collect keys, a small decoration on the coffee table, or a basket near the back door with a few visually appealing beach towels. Make sure no space is completely full, as that can give the impression that there won't be enough space for the buyer's possessions.
Look to hotels for inspiration when decluttering. They've made it their business to provide a welcoming, yet relaxing, atmosphere that's perfect for a vacation, and they do it by only placing things with intention.
Make Sure Your Property is Maintained When You're Not There
Unlike showing a primary residence, you might not be there when you're selling your vacation home. Make sure to keep your vacant property safe by maintaining the security system—and if it's one that can be shown off to the buyer, even better.
It's also important to keep the property clean and tidy; homes that aren't regularly lived in are more vulnerable to dust, pests, and musty smells. If you've hired a property management company, this is likely already taken care of. Although, if you are managing rentals yourself you'll need to find local services. Schedule regular cleaning service during the home showing period. If you have landscaping, arrange in advance to make sure it's being kept up; no one wants to buy a home with dead plants in the yard.
If you don't live nearby, appoint someone you trust as your local contact person who can take care of these things for you. You might even ask an available friend to use the property for a week or two during the showings to keep an eye on things.
Don't Forget the Basic Staging Rules
Just because vacation homes have unique staging possibilities doesn't mean that general staging advice should go unused. For a quick refresher:
Curb Appeal
Make sure the outside of the vacation home is as appealing as the inside. Keep the landscaping on point and focus attention on the walkway leading up to the front door. Native plants are a good idea, both because of their ease of maintenance and the fact that they tie into the location—it's easy to remember you're on vacation when the plants outdoors are different from home.
Give the exterior a fresh coat of paint. Neutrals are usually a good idea but don't be afraid to choose a brighter color if that's what surrounding homes are painted in. It can look fun and appealing, and a neutral-toned house in a colorful neighborhood sticks out just as much as a colorful home in a neutral-toned neighborhood.
Depersonalization
You want your buyers to be able to picture themselves on vacation, not picturing what your vacations are like from the clues you leave behind. Get rid of personal items, such as family photos or kids' toys, to allow the buyer to imagine their own memories being made in this home.
Also remove any items that might turn buyers off, such as political memorabilia or anything with a religious theme; you want the house to appeal to as many people as possible.
Lighting
Good lighting, especially natural lighting, is important in any home, but it can be especially crucial in a vacation home where the home itself can be considered a luxury. If there aren't enough windows or the rooms seem dark, consider adding more lamps and light fixtures to brighten things up.
During the home showing, make sure that the lights in every room are turned on to give a welcoming impression. Make sure that curtains and blinds are already opened so that the first impression includes natural light and the surrounding views.
Repairing Any Small Flaws
The last thing a buyer wants to see is a property that comes with dings and scratches. If there are any loose doorknobs, creaky floorboards, or small cracks in the walls, fix them before putting the property on the market. It will show that you care about the house and want it to be in its best condition for the new owner.
Get a pre-selling home inspection to find out what buyers will see on their own home inspection report, and fix the issues if possible. Seeing new repairs makes a much better impression than the seller offering to fix existing problems before the new owner moves in. Not to mention, with every water stain or chipped tile, potential buyers will wonder if there's a larger issue hiding out of sight.
Keep A Vacation Buyer's Priorities in Mind
Vacation home listings have a different audience than primary home listings. You'll likely have some interest from people who want to buy the property to rent out, so it's a good idea to have the information they'll want on hand.
Much like giving vacation rental guests a welcome book, it can be a good idea to have a booklet on hand with key information such as:
The COA or HOA's policy on vacation rentals
Brief descriptions of local property management companies, their fees, etc.
Current local rental comps to help estimate potential profits
Should a buyer demonstrate an interest in renting out the home, you can easily provide the relevant information. You can also use the potential rental profits as a selling point to buyers who need a bit more convincing.
Other information that's good to have on hand:
Distance to local attractions and nearby public transit
Which local attractions are best in each season
Whether the neighbors tend to be fellow vacation homeowners or year-round residents
Impress your potential buyers with preparation and helpfulness and leave a lasting good impression.
Sell Your Vacation Property With Ease
By following these simple tips, you can stage your vacation home for sale so that it's sure to impress potential buyers. Remember, the goal is to make it look like the perfect getaway—a place where they can relax, unwind and escape the stresses of everyday life. With a little bit of effort, you can give them exactly what they're looking for.