Top Strategies for Selling Beachfront Land: What You Need to Know
Posted by Danny Margagliano on Tuesday, March 21, 2023 at 2:44:36 PM
By Danny Margagliano / March 21, 2023
Comment
Mountains or beach?
It is probably one of the most popular "Would you rather" questions out there.
Some statistics say that introverts prefer the mountains, while extroverts prefer the beach.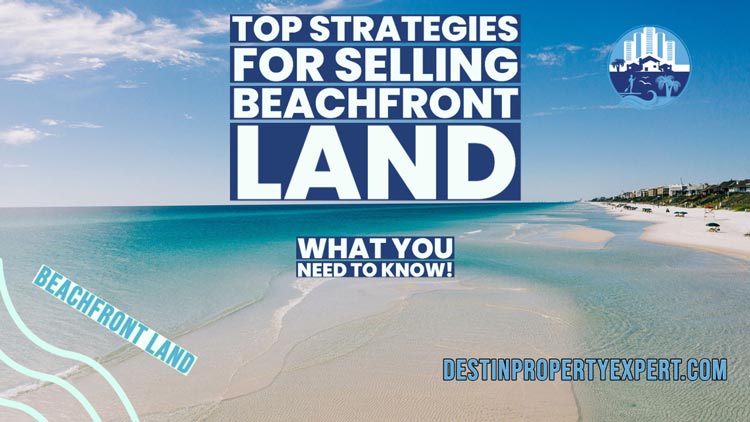 Whatever the case, there is no denying the popularity of these types of scenic locations in 2023. With the advent of remote work, people are no longer confined by their jobs to a specific area. They can find their dream location and make a living from anywhere in the world.
Therefore, if you have been sitting on a piece of beachfront land, you are likely imagining the possibilities. And while there is no denying that the market for this land will be strong, it still takes skill to sell it correctly.
With this in mind, keep reading for 7 top strategies for selling beachfront land!
Hire a Top Photographer Who Specializes in Real Estate
Beachfront property is often described as "picturesque."
While there is no doubt that it offers a lot to work with, you can't simply take that for granted.
Snapping a bunch of pictures on a smartphone and uploading them to the listing will not be sufficient. You need someone who is experienced in real estate photography to help the listing stand out.
Look for a photographer who has experience working in the area. This will give them a unique perspective on how to use the beachfront lighting. They will be able to capture the land at its most stunning moments.
Remember, modern real estate transactions start online. Nothing can replace that first impression, so be sure to have elite pictures that immediately arrest buyers' attention.
It is an investment you won't regret making.
Cultivate a Robust Market
People from all over the world will be interested in buying beachfront land.
As such, it can be tempting to believe that the land will sell itself.
This is not necessarily the case.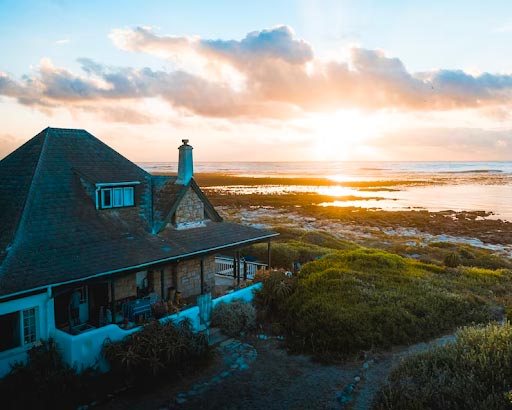 True, location is everything in real estate, and being on the beach gives you a major leg up.
But you must be willing to go the extra mile to make the property stand out. You still have to "sell" beachfront land. Especially, because beachfront land is very expensive compared to inland property, you don't have as big of a buyer pool.
Create a compelling narrative surrounding your property. What are some of the features that make it stand out from other listings? How will buyers be able to enjoy the unique advantages the property offers?
In addition, actively go outside of your physical location to cultivate buyers. Sure, everyone loves the idea of beachfront property, but it is not an earth-shattering possibility for all locals. Create listings that will appeal to retirees and second-homers in cold-weather climates. Team Margagliano typically advertises to the major cities that visit the Emerald Coast of Florida. Go international with your marketing efforts, as well.
Understand Local Zoning and Development Regulations
Although raw land along the beach is more desirable than land in the middle of nowhere, it's still raw land.
Most buyers will not be content to leave the land "as is" and visit the beach occasionally. They are going to want to develop it.
Therefore, as the seller, it is incumbent upon you to keep this in mind. Be proactive in helping guide potential buyers along the path to development.
Have a firm understanding of what kind of development is and is not allowed based on local regulations. Create listings that will help buyers start thinking along these lines.
If buyers can honestly view the land as a business opportunity through development, your pool of candidates will increase significantly.
Work With a Qualified Real Estate Agent
It can be tempting to try and sell beachfront property yourself.
After all, land is a finite resource, and beachfront land is even more scarce. So why do you need to hire a professional to sell something for which demand is sure to be high?
A lot of reasons, actually.
Here are some of the top reasons to work with a professional real estate agent when selling beachfront land:
A unique insight into the market - no matter how much research you do, it will not get you up to par with a real estate agent's knowledge. It is their full-time profession to know the market from every angle. Recent sales, current listings, fair valuations--they know it all. They will also be able to help you identify attractive qualities of your land to make it stand out on the market.
Introduces a network of buyers - remember how we said that cultivating a strong market is important? Well, a real estate agent will give you a major head start in this regard. They have other listings and have closed other similar sales. They will know who is, has been, and will be interested in your type of property and make those important introductions.
Professional handling of documents and paperwork - one of the most challenging aspects of any real estate transaction is the paperwork. There are countless documents that need to be signed and submitted before a sale can close. A real estate agent will be right there with you through this process. They will have every ounce of the paperwork in order, alleviating stress for you as the seller.
At the end of the day, having a strong team behind you is important in any aspect of the business. This is especially true when selling beachfront land. Adding a qualified real estate agent to your team will improve the selling process exponentially.
Be Willing to Pay Inspection Fees
Many of the most meticulous buyers aren't going to want to take your word about the quality of your land. They are going to want a third-party professional to vouch. This is especially true if the buyer is eyeing development.
Some of the issues that may arise during the negotiation process include:
Soil quality - is there any contamination? Will the land be suitable for certain types of construction?
Weather - tropical storms are obviously a big deal along the beach. Is the property situated in a wind tunnel or any other location that puts it at heightened risk?
Wildlife- is there any concern about the habitat of native or endangered species on the land? Are there any beach mice? Are there Gulf Coast lupine?
Flooding - what are things like at high tide? What is the property's history of flooding? How expensive is flood insurance?
While it may not be the same as having the foundation of a home inspected, inspecting land is still important. Whether it be a surveyor, scientist, or environmental professional, be willing to pay for their services. It will give buyers major peace of mind.
Keep the Property In Top Condition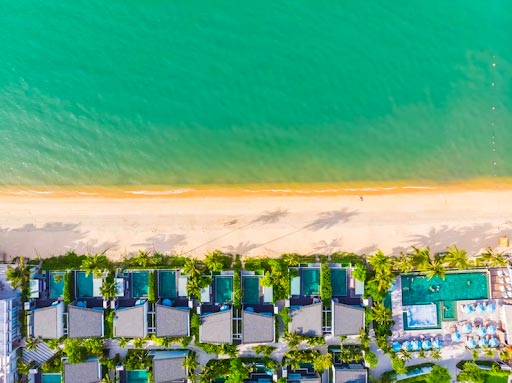 Although most modern real estate transactions start online, in-person introductions are not completely dead.
There is still the chance that a random beachgoer sees the property and has their interest piqued. When this happens, it is critical that the land be ready to impress.
Too many times, landowners let raw property go by the wayside. Weeds, trash, and dead marine life washed ashore are all items that can mar a property's appearance.
As a result, it is imperative that you remain proactive in keeping your land in tip-top appearance. Landscape, clean, and make improvements as necessary to give the land an attractive aspect.
Adding a staircase, walkway, or some other access to the beach is a good idea if permissible. At the least, set up some chairs and tables with an umbrella. This gives buyers some ideas on ways to creatively use the property.
Make Every Effort to Sell the Property Fast
There is something to be said for waiting to receive a better offer.
However, it is usually much better to try and sell land fast when it comes to real estate transactions.
According to information compiled by Zillow, sellers who accepted an offer within the first week of listing have a 57% chance of selling at or above their list price. That figure drops to 50% in week two. It then goes to 39% in week three and continues in a negative direction the longer a property sits.
This does not imply that accepting the first lowball offer to come your way is the way to go.
No, it simply means that you must have everything in place to facilitate a quick sale. This starts by having all the previously mentioned points in place before listing. Do the work on the front end. It will put you in a much better position to leverage multiple competitive offers against each other during that first week of listing.
Use These 7 Strategies and Sell Beachfront Land Today
Location is everything in the world of real estate. It can't get much stronger in this regard than beachfront property. However, beachfront land won't necessarily sell itself despite the obvious allure. You have to make it happen. From hiring the best real estate photographer in the area to being proactive to close on a fast sale, choose from any of the 7 strategies listed above when selling your beachfront property in 2023!