Things to consider when buying a bathroom sink faucet
Posted by Danny Margagliano on Tuesday, September 15, 2020 at 9:27 AM
By Danny Margagliano / September 15, 2020
Comment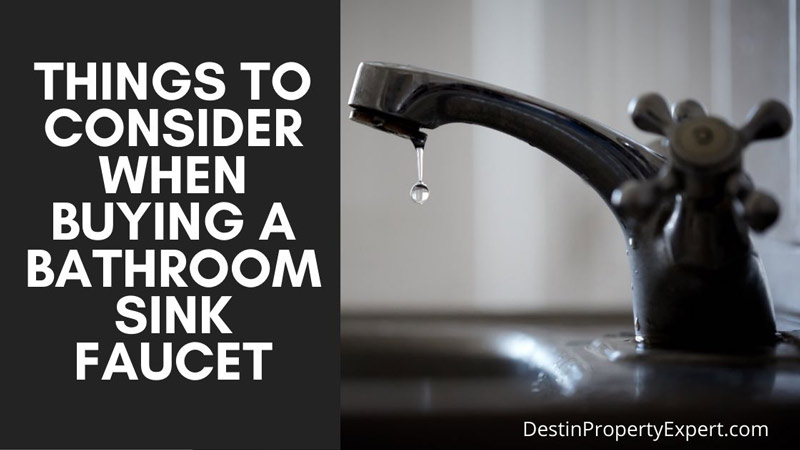 Whether you buy a vessel sink, a semi-recessed sink, or an under-mount sink, all these are incomplete without functionality and overall design appeal. So, when you upgrade your bathroom, you can't just obsess over the basin's style. You have to buy its companion also that completes it in every sense. Like sinks, you can encounter endless designs and features in this plumbing fixture. You have to choose the one that meets your performance and aesthetic expectations. Experts usually recommend people buy a faucet before the sink to know how to create a suitable plumbing environment for these elements.
Types of Bathroom Faucets
There are primarily three types of bathroom faucets available– deck mount, sink mount, and wall mount. The last two options are easier to install than the wall-mount because it requires you to make space for concealed water supply lines in the wall.
If you redo your bathroom entirely or move to a new house, you can choose this option. However, if you plan to renovate or repair the existing system, which is not supportive of the wall mounting option, you will have to reconsider your decision.
As evident from their names, deck mount taps tend to be the countertop fittings, while sink mounted faucets sit in one side of the basin. For an experience of these two specific varieties, you can examine the range of Kraus bathroom faucets. The deck-mounting options can do justice to the vessel, under-mount, and semi-recessed sinks, while the sink-mounting choice is mainly for vessel sinks. There are many other aspects also. Let's explore them one by one to secure the perfect feature for your personal space.
The Features of a Bathroom Sink Faucet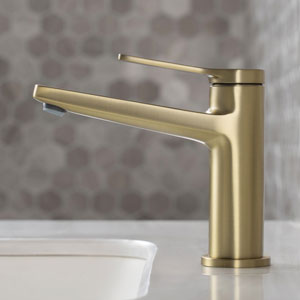 When you shop for a tap for your bathroom basin, make sure to check its height. You have to be more attentive to this, especially if you plan to buy a vessel sink. For this, the faucet should be high enough to tower over the bowl's edge, with enough clearing to help you wash hands without any discomfort or inconvenience. Besides, the shape of the spout can be another consideration. Whether it is an arc-shaped or flat protruding shape, it should reach the drain of the sink. Otherwise, the problem of water splashing can happen.
Other than this, there can be single and two handle options, which largely depend on the type of installation you select. Faucets with one handle look sleek and modern, while a two-handle design can be more about convenience. A two-handle tap gives you more control over water temperature.
The Bathroom Sink Faucet Style
You can get traditional, modern, and transitional types of design when looking for a bathroom faucet. You can select a contemporary look to bask in clean and sleek lines, or classic design to revel in the retro or vintage fun. There are numerous choices based on your personality and taste. In modern faucets, you would come across waterfall-like spouts or ones with angular and sharp corners. The traditional versions can incline towards curvy features.
If you don't have to worry about the installation type, you can browse any style to match your creative aspirations.
Waterfall
For example, check out a waterfall design, which creates the illusion of a real waterfall in your bathroom by helping the stream to gush down in that manner. It can immediately make you feel like you are amidst nature.
Disc
The disc design can give you a sense of advanced technique, bringing your attention back to your existing surroundings.
Single Handle
Yet, if you want to revisit old charm, you can glance through single handle faucets with curved spouts. The classic design and modern finish can lend the right balance to your setup.
Widespread
When you talk of installation and style, there is one more addition – a widespread faucet. It consists of three individual components – two handles and one spout. You can put it on the sink or countertop without any deck plate. But there have to be pre-drilled holes for these three parts. The spout will be in the center, and the two handles will rest on either side. Overall, they can have 8 to 16 inches of distance between them. You can have a fair idea of this when you read the product details. If you have enough room in the sink area, it can be the best thing to embrace.
The bathroom sink faucet finish
A faucet can be a simple, practical plumbing fixture at the core. But you wouldn't choose something that lacks physical appeal. Just like you focus on the sink's material, you need to pay close attention to the faucet finish. So, the common choices include chrome, nickel, bronze, stainless steel, and matte black.
Chrome
Chrome can be a slightly more reflective surface suitable for a modern design. If you get a spot-free model, you will never have to bother about staining and spotting.
Nickel
Nickel can be a close-looking option to chrome, but it tends to have a subdued and warmer shine due to brushed finish.
Bronze
If you want to introduce traditional or rustic charm with a dose of luxuriousness, you can go with bronze. The golden color can spread its magic instantly.
Black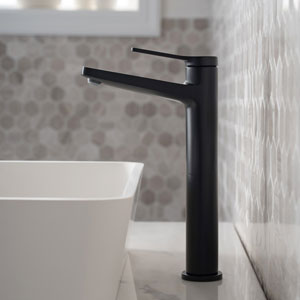 Nowadays, a lot of homeowners are moving towards black faucets for two reasons. First, it can hide dirt and stain, and second, it can create an effortless contrasting or matching tone aligning with the overall décor.
Final Words
The extensive range of bathroom faucets can leave anybody awestruck. The styles, features, and looks can make it challenging to make a quick decision. However, if you know your choice well, you will not have any confusion. Make sure you decide an option only after examining its physical and functional features. If it doesn't offer a smooth water supply or desirable water flow, you may not feel comfortable using it regardless of its attractiveness. Similarly, if it performs well but has an ordinary body, you can get quickly bored. So, focus on both these sides from the beginning itself.
Additional Real Estate Resources About Bathrooms
One of the best ways to help sell your is by updating your bathroom. Anita Clark goes over all the essentials in her blog post.
When it comes to staging your home most people think of the family room or bedrooms. Kevin Vitali has some great home staging tips for the bathroom that can really make a difference to your buyers.
Sharon Paxton shows how to design your bathroom on a budget. Check out these easy DIY's for yourself and you will be loving your bathroom more than ever.
If you're trying to sell your faster and for more money, most agents will tell you that buyers want a nice kitchen and bathroom. Check out what David Martin has this say about bathroom staging and how to do it at a low cost.