Things To Consider When Choosing A Trusted Real Estate Agent
Posted by Danny Margagliano on Wednesday, July 15, 2020 at 4:34 PM
By Danny Margagliano / July 15, 2020
Comment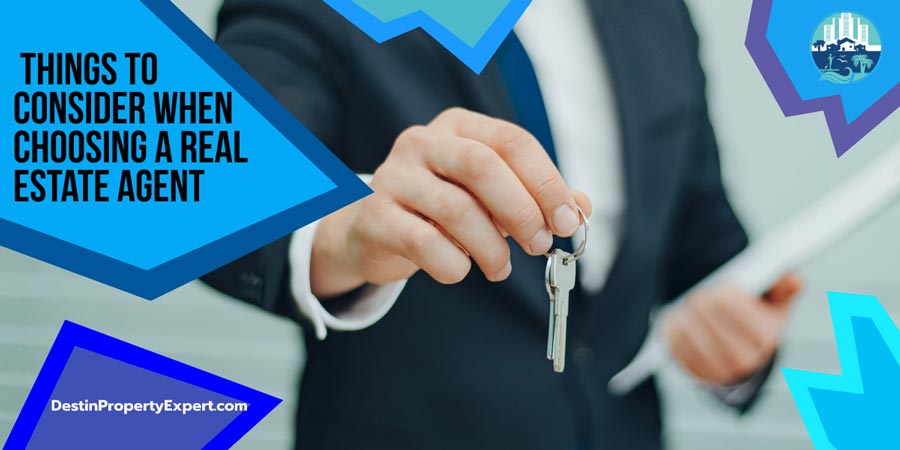 One of the best forms of investment is owning a property. However, there are instances that you would want to sell your property or you might want to purchase various kinds of properties. Such transactions can be challenging, most particularly when you're doing them alone. Fortunately, there are professionals you can rely on to help you deal with these transactions.
Real estate agents can help you handle such transactions. Whether you're planning to purchase a property or you want to sell your house as soon as possible, a good real estate agent can make a huge difference to achieve your desired results.
Unfortunately, it's not easy to find the best real estate agent you can trust for your unique requirements. So, to choose a trustworthy and reliable real estate agent in no time, make sure to consider the following:
Experience and Expertise
One of the things you should consider when choosing the best among the different real estate agents is their experience and expertise in the real estate industry. A real estate agent with many years of experience is the one who's likely to offer great services. Their expertise and extensive tricks and knowledge can only be acquired throughout their years of service.
As you check the experience or expertise of a real estate agent, you must also check the track record. Make sure that your chosen real estate agent offers quality services throughout their entire career. You may also make a well-informed judgment on this in accordance with the experiences of their former clients and successful transactions completed in the past.
Transparency
You can easily tell a lot about real estate agents by reading testimonials from their previous clients. You might find that your real estate agent you're interested in might not be as honest as they are. Thus, you'll also have to ensure that an agent is honest and transparent.
You'll also require transparency in every real estate transaction. You might want to sell your property for a certain amount of dollars, but your agent might just sell it for less than your preferred price. If you don't want this to happen, make sure to keep transparency in mind when choosing a real estate agent carefully.
Fees
When it comes to the services they offer, real estate agents have different fees. Some may offer services at reasonable rates, while others can be pricey. The best way to choose a trusted real estate agent is to set your budget and look for a professional who fits within your budget range.
Most real estate agents may charge a particular percentage of the transaction cost, but it may also be a fixed amount. You must avoid picking a real estate agent who charges an unrealistically low amount. The reason behind it is that the low fees charged can be due to lack of experience or incompetence. See to it that you're also not extorted by paying too much for a real estate service.
If you're not sure about the fees of real estate agents, it would be wise to ask some people you know, especially those who have used the services of these professionals. They can give you an idea of how much it cost to hire a real estate agent and how much you should allocate for your budget when looking for a property to invest with.
Once you have a clue about the fees, you should focus on the quality of services they offer and check if they're worth your time and money.
Knowledge about Real Estate Industry
Your real estate agent must have extensive knowledge regarding the local real estate market. The agent must be familiar with local and state real estate laws, the process of buying and selling homes, and other aspects involved in a real estate game. Such knowledge is important to ensure that there aren't any omitted details in the contracts and some aspects of your home sale.
It's also essential that you meet your real estate agent in person and check their portfolio if there's any. Don't be shy to ask any questions to real estate agents you're interested in. Remember, it's your money, and working with the wrong professional might not give you the results you desire.
Location
Your chosen real estate agent's office matters a lot. See to it that you choose a real estate agent based in your location or someone who deals with properties near you. If your real estate agent works locally, you can be assured that they have a better knowledge of the current trends and the properties available in the market.
If you're a home buyer, it's also a convenient option for you to find a real estate agent who knows the different properties in your preferred location. In addition to that, make sure to confirm that the agent has their own physical office and works with professionalism in mind before you sign any contract.
Compare Real Estate Agents
When choosing a trusted real estate agent, never forget to make comparisons of the ones you're interested in. If possible, read reviews on their official website or various platforms where real estate agents can be found. If they have social media accounts, check the feedback, and read both the positive and negative ones for you to make a better decision.
There are multiple websites you can rely on when comparing real estate agents. However, you have to take note that not all of them are reliable. In fact, you should avoid using the free recommendation websites you see online as most of them are biased and charge real estate agents just to show that they have a good reputation even if they're not.
Check If They Offer Support
Make sure to do your homework first. Choosing real estate agents with support can provide you an exceptional customer service level. The majority of agents work with some clients at a time.
The logistics of selling or buying a home are complicated and you can quickly miss something without a support staff.
Look for An Agent Who's Understanding
Purchasing a home can be a stressful thing to do, most particularly if you're facing a divorce, mourning the death of your loved one, or expecting a baby. In this case, you need a real estate agent who's patient with you as well as your circumstances.
Interview your real estate agent and check if they have the same outlook on life, emotions, or personality as you do.
Pay Importance To Strong Core Values
Whether it's pleasure or business, searching for a great person who can help you with your real estate needs all comes down to the core values. Such core values are crucial since you like to work with somebody who plays by the same rules as you do.
For instance, if you're a very honest person, would you transact with someone who isn't? So, to ensure a smooth transaction, don't forget to check the core values of your preferred real estate agents.
Set Benchmarks As Soon As Possible
The best real estate agents must be armed with a strategy to sell your house, so ensure that you set defined objectives clearly and always check to see how your real estate agent tracks everything.
The selling strategy of a real estate agent must include points on presentation, negotiation, and marketing so vendors can make well-informed decisions at the beginning of the campaign.
If possible, set your benchmarks as early as possible to determine how good a real estate agent can handle your unique needs.
Look for a Professional That Suits Your Life Stage and Personality
You don't want to with somebody who's not capable of figuring out what you need. When it comes to real estate transactions, where you're likely to deal with more money than any other, you might not want to be in this kind of situation.
If you like communicating by using apps to search because you're tech-savvy, pick a real estate agent who also does this as well. If you prefer living in a small home, choose a real estate agent who truly understands your needs and won't insist you purchase bigger properties. Regardless of your needs, hire someone who deals with your preferred type of properties.
Prioritize Your Needs
Most real estate agents have their own goals and they don't often consider your interests. However, you might want them to focus on your objectives. Generally, there are some things worse when you're selling or buying a property than having real estate agents who are working towards their ends. You might want somebody who'll show you the properties you like to see and within the price range, you can afford.
It's also best to hire an agent who knows how and when to be honest with you, regarding your interests and needs. On the contrary, look for a real estate agent who likes to sell a home or sell your property not just to meet sales quotas or earn high commissions.
Conclusion
With thorough research and extra effort in comparing the different real estate agents in your local area, it's possible to find the most trustworthy professional who can meet your unique needs. The right and best real estate agent have a good reputation and knowledge about the current trends in the real estate market.
Additional Real Estate Resources
Maria Mastrolonardo gives some great insight as to why your home may not be selling as quickly as you want. There's nothing more frustrating than having your home sit for sale on the MLS with no one making an offer. Find out how you can turn things around.
List With Clever published a great article explaining what the differences between a discount real estate agent and a full-service realtor. You will find out quickly that a full-service realtor provides a lot of benefits that you won't find with a discount agent.
Even if you're a risk-taker don't make the mistake of trying to buy a home without a realtor. Bill Gasset goes over all of the things that can go wrong for you if you try to buy your home without being represented by a real estate agent.
Anyone that is buying or selling a home should know that their realtor is there to help. Lynn Pineda gives examples of questions to ask your realtor. It is important that you are not afraid to ask your realtor questions about the home buying or selling process. They are the experts and will be glad to answer your questions no matter what they are.