Tips for Protecting Your Newly Bought House with a Home Warranty
Posted by Danny Margagliano on Thursday, June 18, 2020 at 11:49 AM
By Danny Margagliano / June 18, 2020
Comment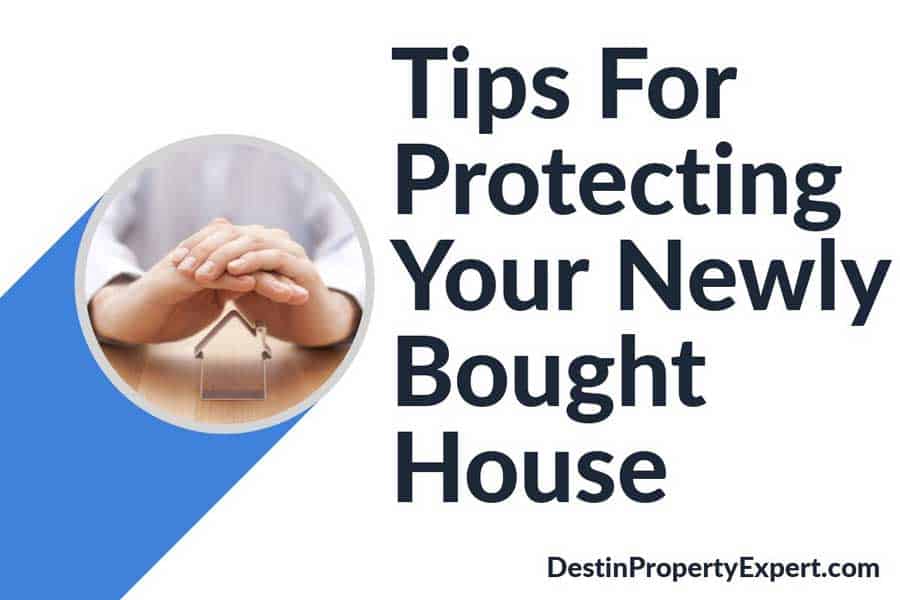 Buying a house is a big decision, and for a high number of people, the most significant investment they will make in their lives. Therefore, it would be logical you will want to do everything possible to get the best house you can afford.
This is why getting a home inspection is an essential feature of any good real estate deal. It will highlight any weaknesses that the property has and provide you with guidelines on how to maintain it. That said, merely following any tips you may discover from a home inspector's report isn't enough. You need to be proactive in the protection of both your home and your wallet. Investing in specialized policies that can cover you in the event of any major breakdown is a smart decision. A comprehensive home warranty helps homeowners from spending a fortune on emergency repairs.
Does Your New Home Need Protection?
So, you've had your new property inspected, and it was determined to be in good condition. That's great news, but unfortunately, many new homeowners place too much stock into this. The truth is that even if your property is brand new and doesn't have a single weakness, it still requires regular maintenance and specialized protection.
There's also the important matter of exactly how "new" your new home is. According to statistics, the average age of an owner-occupied property in the US is 37 years. And while this isn't considered "old" for a human, it is for a building. The maintenance of old houses is a big issue. Depending upon the condition of the property, it might not even be worth buying because it will cost too much to fix and keep in good shape.
Even new properties with top-notch appliances and systems made from the best materials require regular maintenance. You also need to be mindful of the fact that these assets, which make your property so valuable, will eventually break down. Therefore you will have to invest in repairs, and the more high-end and new the system is, the more expensive fixing it might be.
To sum up, as a homeowner you shouldn't place too much importance upon the results of home inspection after closing the deal. Instead, you need to develop an effective maintenance plan for your new property and use warranties to protect you in the event of a significant breakdown. A home inspection demonstrates systems and appliances that do not work, whereas a home warranty from Choice Home Warranty protects you from future breakdowns.
How to Protect Your Home with Warranties
Warranties for your home or its constituent parts, like roofing or plumbing, are similar to the manufacturers warranty you get when buying a new electronic appliance. However, the coverage offered by these policies should be much more extensive as the one provided by appliance manufacturers. Which only protects you in case a defect of the device itself caused the problem.
To truly protect your new home, you need to take out a warranty which will cover you in the event of any damage. In other words, you should either get a home warranty or an individual warranty for every separate component in addition to extended warranties for all appliances.
As a home warranty offers protection for all the most essential parts, including home appliances, in one single plan, it would seem like the more efficient solution. But those policies aren't the ultimate solution either, even those offered by the industry's leading providers like First American Home Warranty.
First American has been around for over thirty years, offering coverage in nearly every state, and has an excellent rating with the Better Business Bureau – a rarity in this industry. However, even this trusted giant has only a limited selection of home warranty plans, and their coverage isn't very flexible. What this suggests is you might be better off getting a few individual warranties as well to provide comprehensive protection for your home. To clarify, this is a common issue in the industry. You need to research the market thoroughly to find the best options.
Buy A Home Warranty When Selling Your Home
It is worth noting that having a home warranty will also help you to sell the house if you choose to do so. According to surveys, properties with these policies sell for $2,300 more and about 11 days faster than those without home warranties. The plan is easy to transfer to a new homeowner, and it makes buyers feel safer, adding another layer of protection above and beyond the house inspection results.
Transfer Warranty To New Home
If, on the other hand, you are too fond of it to sell, you should be able to transfer the plan to your new home as top companies often allow this. Leading firms in the industry serve the vast majority of states. Therefore, it will be easy for you to adapt your perfect plan to your new property regardless of where you move.
Tips for choosing the best home warranty to protect your new home
Home warranty plans vary in coverage, so the first thing you should do is study the available options carefully. Be aware that some of these companies will do their best to turn down your claim. Therefore you need to understand the contract thoroughly to make sure that there are no loopholes for them to exploit.
Pay attention to Terms and Conditions, especially the ones that detail exact warranty payout limits as well as terms of filing your claim. In many cases, the home warranty provider will require you to file the claim within 24 hours of the problem occurring.
You should also study your home insurance policy to ensure that you understand what kind of coverage it offers. You'll need to find a home warranty plan that complements your insurance to achieve the most benefit.
Last Thoughts
Finally, be sure to read a variety of reviews when shopping for the best home warranty plan. You should read both professional reviews and testimonials posted by non biased people who have used these policies themselves. But at the same time be aware that they too might be biased or even paid testimonials.
Gather information about the company through the Better Business Bureau as well as news articles. You will find announcements to any major legal complaints and other problems the company faced during its history. Knowing these details will help you pick a home warranty provider you can trust to fulfill the obligations outlined by the policy.