6 Tips for Getting a Loan for Your Real Estate Investment
Posted by Danny Margagliano on Saturday, April 17, 2021 at 12:04 PM
By Danny Margagliano / April 17, 2021
Comment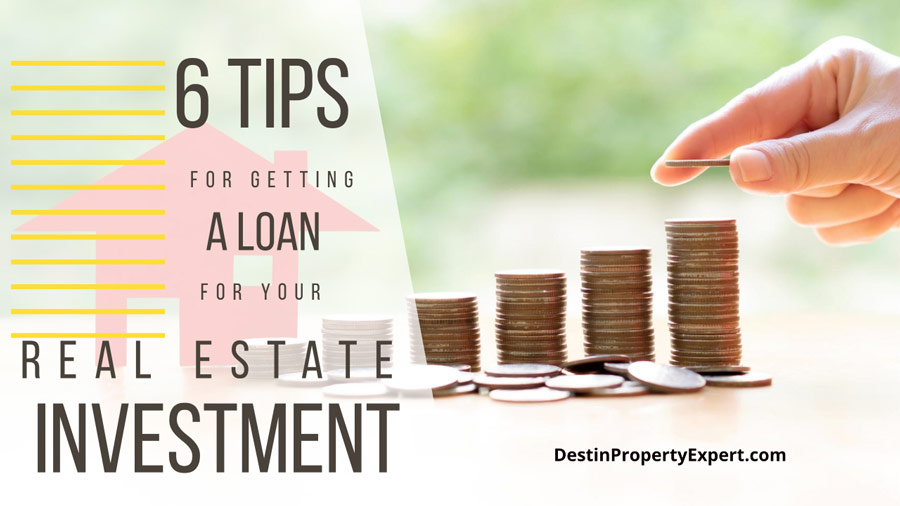 Investing in real estate is one of the best ways to grow your net worth. Indeed, in 2020 alone, home equity increased by 10.8% year-over-year. Collectively, that's over $1 trillion in appreciation that homeowners enjoyed during the calendar year. Although an unusual year due to COVID, 2020 was not an exceptional year in real estate. While nobody can predict the future, it's not uncommon to see 5%-10% or even more in appreciation each year.
That's just if you buy and hold your real estate investment. Remember, real estate is unique in that you can rent it out, fix and flip it (often for remarkable returns), or start a brand new construction. Real estate is one of the rare investments that often features multiple ways to have a positive ROI.
The problem for first-time buyers (and returning investors) is that getting a loan for a real estate investment is significantly different from obtaining a mortgage for a primary residence. Banks are considerably more stringent when initiating mortgages to investors. Although many people would love to get involved in real estate investing, many have difficulties obtaining the necessary financing.
Fortunately, there are tips for getting a loan for your real estate investment. Here are the top six ones that you need to know!
Consider a Hard Money Lender or Other Forms of Financing
The first tip is to "think outside the box" when it comes to financing. Most banks base their loan on the creditworthiness of the borrower. So, if you have an excellent credit score (a "good" score may not even cut it with some banks), at least 15% down, and the income to cover your current mortgage plus the new rental mortgage, a bank might provide you with a loan.
However, when it comes to real estate investments, this model doesn't work. Your creditworthiness shouldn't matter as much as the "project-worthiness." In other words, if you're buying a home to fix and flip in a couple of months, whether or not you can pay the loan over five, 10, or 30 years is irrelevant. It's best to get a lender that will assess your project, ascertain its likelihood of success, and lend you the money for those 2-3 months while you repair the property.
There are financial institutions that will provide you with these funds with your investment in mind. The loan structure will be for your investment, and the application process will be less about your creditworthiness and more about the probability of the project's success. For example, one of the leading Florida investment lenders, Hard Money Lenders IO, states explicitly that they lend "up to 85% of the total project with flexible terms [12 months - 3 years] to make the process as smooth as possible."
A Lenders Mortgage Scenario
Consider the following scenario. Let's say you're buying one of the many beautiful Destin homes. You're looking to perform some repairs and put it back on the market, taking advantage of price appreciation as well as a higher selling price due to the rehabilitation and professional staging. You could apply for a hard money loan for 12 months, fix it in two or three, and sell it, paying back all the money with no prepayment penalty. The lender's focus won't be as much on your creditworthiness (although it will play a factor - see the following tips for more info), but instead on the project's likelihood of success. If they feel the flip will work, there's a decent chance you'll get the funds.
Should You Use a Bank
So, should you use a bank? It depends. More often than not, a bank isn't the best option when it comes to real estate investing. Consider a hard money lender instead if you want to get the loan for your real estate investment approved!
Improve Your Credit Score
Please note that whether you use a hard money lender or a bank, they will look at your credit score. Hard money lenders are typically alright with a credit score in the 600s, while banks usually need 720+ for investment properties. However, in both cases, your credit score will have an impact on your approval and your interest rates.
Therefore, if you're planning on starting to invest in property, please make sure that you monitor and keep your credit score as high as possible. There are many free places to check your score, including Credit Karma or Credit Sesame.
The most significant influencing factor for your score is the credit utilization ratio. This metric reflects the percentage of available credit you are currently using. Anything above 50% is terrible, 30-50% is less than ideal, and 30% or below is good. A credit card with a $300 balance and a $1,000 limit would have a utilization ratio of 30% as a quick example. If that same card had a $3,000 limit, the ratio would only be 10%.
Ensure that you make all monthly payments on time and avoid opening new accounts, which can hinder your score.
Make Sure the Project Will Be a Success
A little preparation goes a long way towards getting loan approval. Lenders will be reluctant to give you any money if you don't have a clear blueprint for success. We're not referencing a physical blueprint here but rather a roadmap for how you'll rehabilitate, flip, rent, or build your new real estate investment.

You'll want to gather all relevant facts and information. If you're buying a property to rent, how will your cash flow look? Will you be making a profit? Will you have enough in reserve? Similarly, if you're buying a home to flip, what is your estimated cost to rehabilitate it? How much can you reasonably expect it to sell for in the future? What are the broader real estate trends?
These are all example questions that you should be asking yourself now because your lender may request an answer to one or all of them in the future. Think of your investment as if you were starting a new business and your lender is an investor in it. What information can you provide to help them feel more comfortable with this project?
For numbers, you'll probably want to use loan calculators to see how much you could expect to pay. Assuming you want to apply to a hard money lender, you'll want to use a hard money loan calculator to estimate how much your loan will cost. These often ask different questions than the standard mortgage calculators.
Avoid an Extreme Fixer-Upper, Unless You Have Significant Experience
We all know that a dilapidated home that's currently going for 50% off market value looks tempting. After all, how hard could it be to paint the inside, fix some walls, and fix a few things outside?
The answer is often quite simple. It's very hard. Unless you have significant renovation skills or know someone who can work inexpensively, these homes are often too costly to repair. There are frequently substantial structural issues that make these homes unviable as a fix and flip, and, indeed, they are unviable for tenants as well.
For those new to real estate investments, picking a home that requires cosmetic repairs is generally a safer bet. You can always paint on the walls, fix a few broken things, and clean up the exterior. That will require less work and be less risky than taking on a monumental rehab project.
Plus, it's going to be much harder to convince a lender to provide you the funds for a project that could be a giant money pit. Instead, focusing on projects with clearly defined fixes will give you a much better chance of obtaining a loan!
Apply to Multiple Lenders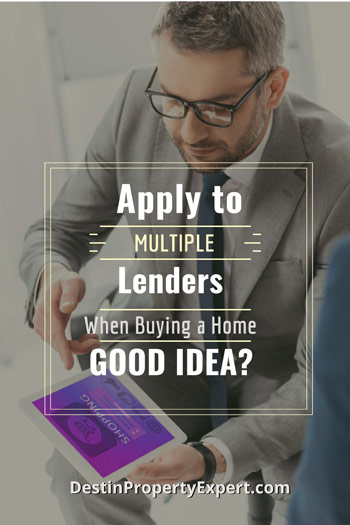 To maximize your chances of getting approved, applying to multiple lenders is almost always a good idea. Remember that too many applications may affect your credit score, so don't go overboard here. However, putting in 2-3 applications will help you figure out the range of terms you can receive. You may want to apply to a hard money lender (or two) and at least one bank. That way, you can get a feel for what types of loans you can get.
However, when you receive approval and complete your project successfully, consider seeing if you can use that lender again. Many lenders will offer discounted return rates. After all, if you've proven you can be successful with one project and pay everything back, there's a good chance you can be successful with your next one!
Consider Your Legal Structures and Personal Guarantees
Many investors like to use LLCs for their properties because they provide liability protection. However, some banks and lenders will ask for personal guarantees, which negate that protection. Furthermore, some corporate structures make obtaining a loan easier or harder, depending on where you live and what type of property you want. Hard money lenders are typically used to lending to LLCs and corporations, whereas banks tend to be more familiar with individual borrowing.
Therefore, if you want to get a loan, make sure you invest in your business's best legal structure. And, if you wish to have the liability protection that comes with an LLC or a corporation, please make sure that you set that all up before you start investing! It can often be a huge pain to transfer assets into or out of the corporate entity, triggering legal and tax consequences.
The reasons to use an LLC or a corporation are beyond the scope of this article. It's often a personal choice since no two people's goals and financial situations are alike. You should speak with a lawyer and tax professional to ensure that you keep your assets adequately protected and can still access the capital you need!
It Is Possible To Get a Loan for Your Real Estate Investment!
Please note that it is possible to get a loan for real estate investment property in many situations. Unless you have significant problems with your credit report, or lenders have trouble believing your project will be a success, most of the time, there is a loan out there that will work for you!
There are many successful real estate investors and flippers in Florida. There are even many successful builders as well. For example, Destin has dozens of lots where you could build and sell your first property.
No matter what you want to invest in or build, Florida is the perfect place for you! The good news is that it is possible to get a loan and get started today!
Additional real estate resources
There are many people that prefer townhomes or condos over buying a single-family home. Vicki Moore put together a great informative article showing the pros and cons of townhomes and condo ownership.
Buying a new construction home is not something everyone's familiar with. Maria Mastrolonardo has written a nice guide to show how to save money when buying a new construction home.
In a seller's market, there will often be multiple offers on homes. Sharon Paxson has written some great tips on getting an offer accepted during a bidding war. These tips are ways to put your offer on top of the rest.