Essential Tips For Moving With Kids
Posted by Danny Margagliano on Monday, June 15, 2020 at 10:04 PM
By Danny Margagliano / June 15, 2020
3 Comments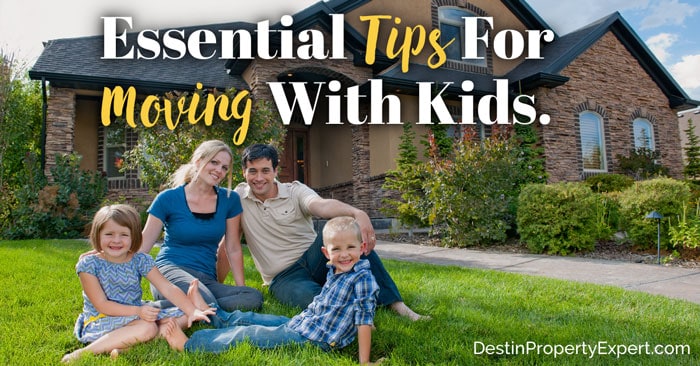 At some point in time, you and your loved ones might have to move, even if it's to a neighborhood that's nearby. All sorts of changes are potentially traumatic for children of any age, mainly if the move follows a loss like a divorce or death. While it is impossible to get rid of all the potential hurdles of moving with children, there are a lot of things that you can do to make the process easier for you and them. Have an open discussion with children about the reasons the family is moving.
Getting started on moving with kids
Be ready to answer questions, particularly where the children will be going to school. If you're relocating to another state, explain what life is like in that region. If possible, get pictures and any other information that will inform them of the impending move. Going online together would prove to be fun for everyone. Watching some YouTube videos of your new destination will ease your kid's anxiety about the move. Another excellent place for information is to go to the city's website or the local Chamber of Commerce homepage.
Let kids help with decisions
Where possible, include your kids in major decisions like choosing a home. This is a step that's particularly vital for older children as you're teaching them the importance of family input as well as making reasonable decisions. When moving with kids letting them choose a bedroom can help them feel like the home is theirs. Whether the young ones are involved in the selection process or not, ensure you throw a small party with goodies and pizza when the new house is finalized.
The decluttering phase
Get rid of unnecessary clutter during the moving period. However, don't just begin randomly throwing stuff away when you're moving with children. Involve every young one in the process. Decide what things are valuable and which clothes and toys are being used. Donate or sell unwanted items to get some extra cash for the move. You should ideally consider allowing the children to have a share of the money, mainly if most of the stuff belonged to them. That way, it will lessen the blow of having to part with personal items.
Don't forget vital records
Ideally, get copies of your kid's school and medical records before the move. Although most doctors and schools ask for the documents directly from the previous institutions, it's essential to keep copies for your records. You should do the same for your vital records and your spouse's if they are a part of the move as well.
What about pets
If possible, don't give away the family pet. Some individuals make the mistake of thinking that a family pet can't handle a move, while the opposite is true. Giving away a family pet will only cause emotional havoc to the kids, so do all you can to prevent this. You can find great tips on moving with pets all over the internet.
Let the kids say goodbye to friends
Throw a party to allow your kids to say goodbye to their friends and relatives who won't be a part of your new community. Remind your kids that they can still stay in touch with important people through calls and the internet. However, it is also worth telling them that not every relationship lasts forever.
Time for a moving company
The next step is to look for qualified, full service moving companies. Once you shortlist moving companies based on their credentials and reviews, it's time to make the final arrangements with the shortlisted full service moving company. Once that is done, its time to pack all your items in their respective boxes.
It's time to use these tips for moving with kids
During the moving day, hire a babysitter for the young ones. Chances are your attention will be on the move's logistics and the movers, and young ones may be particularly emotional on the big day. Having an adult take them for an enjoyable outing will undoubtedly make things easier.
Once you've moved, it is important to know that it may take a while for the kids to adapt to the new neighborhood. Some children need more time than others. If your kid is having a difficult time adjusting to the new home or school, then find a qualified therapist or pediatrician, mainly if a separation was the reason for relocation.
Get involved in activities with your kids in the new neighborhood like volunteer work, boy scouts, church, etc. Encourage the young ones to get involved in some activities on their own like sports or art classes.
Final thoughts
Moving with children can be a difficult time. It's hard enough moving by yourself. Add children, and the stress level can hit the roof. Look for ways to reward the kids for good behavior. It might be an excellent idea to join a recreational center for more opportunities for the kids to make friends. On the other hand, going out for pizza as a family can be the best option for some families. We hope that the above tips for moving with kids can help lower your stress level on your next move.
Additional real estate resources
John Cunningham gives some fine local advice about moving to Arizona with children. Find out things about the local climate, school systems, and more.
Make sure you know what to do with Fido when moving. Karen Highland discusses the ins and outs of moving with pets. Anyone that has a furry friend will surely benefit this article.
Do you think your realtor will help you move? Chances are the answer is no but Jamohl Dewald says that you should ask your realtor questions before you move in.