Top 5 Reasons Why Choosing Your Real Estate Agent Carefully Really Matters
Posted by Danny Margagliano on Thursday, June 18, 2020 at 2:40 PM
By Danny Margagliano / June 18, 2020
2 Comments
Not all realtors are created equally - choose wisely.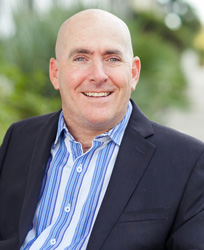 Going through the home buying process is a stressful, frustrating, and often complicated affair. There are dozens of documents, complicated laws, and taxes that you didn't even know existed to deal with. Who is going to help you manage it all? Your real estate agent!
It seems like everyone has a cousin who knows a Santa Rosa Beach real estate agent, but should you always go with an agent that you know through personal connections?
Probably not. Instead, you need to choose the right agent for your specific move. Here's why:
#1 Real Estate Agents Have Different Experiences
Depending on where an agent has worked or how long they have been in the business, various real estate agents have had a lot of different experiences! While some are fresh and optimistic, others are aware of all the twists and turns that can arise during a negotiation and will advise you more cautiously.
Think about what type of person you prefer to work with and trust with your future home in this type of situation. Do you believe that years of experience will be better to rely on, or do you prefer a new, energetic agent instead?
#2 Agents May Be Busy
Not every real estate agent works in the business full time, and not all agents will have enough free time in their schedule to focus on your house hunt and needs.
While an agent doesn't need to have 24/7 availability to work with you, you want to make sure that you choose an agent who is not so overwhelmed with clients that they cannot provide you with the support that you need to find the perfect home.
#3 Agents Buy & Sell, However…
While it's true that real estate agents are licensed to help you buy and sell houses, not every agent has equal experience on both sides of the transaction. Some agents focus on listing homes and handling the marketing of a house while others are pros at searching for every listing out there to help their buyers.
If you are planning to buy a home, you may be better off choosing an agent that typically works with a higher ratio of buyers rather than sellers. An agent with this background will know more about where to search for hidden gems, how to get in early on a deal, and even have knowledge in other niches that will be relevant to your search.
#4 You Might Not Get Along
You're not going to get along with everyone you meet, and the same goes for different real estate agents!
If you just rely on the recommendation of a friend or pick the closest real estate agent to work with, you may wind up going through one of life's most stressful deals with someone that you don't particularly like.
There's no reason that you shouldn't work with an agent that you get along with and find friendly.
To figure out if an agent is right for you, ask to sit down for coffee or a meal with them before you start working together. During this time, pay attention to what they're asking you. Are they focused on your budget or are they focused on you? Do you like the way they talk about real estate?
The right agent for most people will be a client-focused agent who cares about more than just their own bottom line.
#5 Not All Santa Rosa Beach Real Estate Agents Have The Same Skill Sets
Every agent will have their specialties, and you should find an agent that suits exactly what you're looking for.
Are you searching for a home with attached commercial space? You'll want to find an agent who is familiar with zoning laws as well as commercial and residential realty.
Do you want to find a home of a particular era or style? Some agents focus on listing or finding specific styles like this. Working with them would be a smart choice!
No matter how simple you feel what you are looking for is, focus on the specifics that you really need in a home, and then choose an agent who is knowledgeable on those topics. You'll have a more successful house hunt this way!
Your Agent Matters
Calling the first real estate sign that you see is not a great way to choose an agent. Instead, focus on finding an agent who cares about your needs and has the toolkit necessary to lock down the home you are dreaming about.
In real estate, connections can be everything, so make sure that you have a great connection on your side!
Featured Emerald Coast communities