Top Choices of Glass Kitchen Cabinets That Enhance Property Value
Posted by Danny Margagliano on Tuesday, June 9, 2020 at 11:04 PM
By Danny Margagliano / June 9, 2020
1 Comment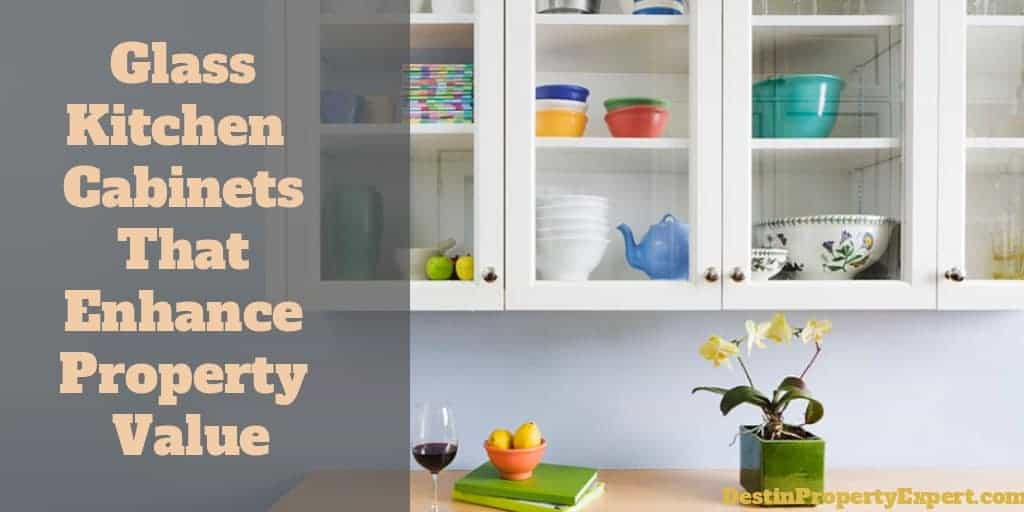 Nothing gives as much joy as designing your kitchen. While designing your kitchen might be fulfilling, it is a source of concern for most homeowners who out of fear of doing it all wrong end up doing nothing. In designing your kitchen, maximizing your space is the difference between amazing designs and wacky designs. And one great way to ensure your kitchen stays in shape and style is with amazing kitchen cabinets. Efficiency is very vital in any design you choose for your kitchen design.
Cabinets are not just storage spaces where you keep kitchen utensils anymore. Who says you cannot store your pots in style behind beautiful colored cabinet doors with glass? The game is changed now. To make it even better, kitchen cabinets come in various designs and colors from shaker option to slabs that make the business of storing your pots and utensils a classy affair. Because GLASS CABINETS can be customized, they can be made specifically for you, to fit any space and budget. While wooden cabinets can also be beautiful, the incorporation of glass takes your kitchen to another level.
Why glass cabinets serve best where other cabinets fail?
Going with GLASS CABINETS is the best decision you'll ever make. Not for their versatility alone which allows you to see through the glass giving your kitchen a fantastic look but also for their durability. There are very few things that can create the same aesthetic appeal as affordable glass.
Perhaps you've got a large collection of fine kitchen items and antiques you're proud of. Glass kitchen cabinets is the only way to flaunt them. Or perhaps you're looking for a way to transform your old kitchen, hiding your refrigerator and appliances behind some beautiful colored designs, then why not glass kitchen cabinets?
Whichever way you look at it, glass has a way of infusing life into your kitchen in ways other materials like wood and ceramics cannot. Even more important is the frame your glass kitchen cabinet sits in. High-quality materials are sure to bring out the beauty in your design and wow your friends anytime they visit.
It is no secret that intending home buyers first check the kitchen and bathroom to determine the worth of a home before buying. So imagine a prospective buyer casually strolling into your beautiful kitchen with the most beautiful glass cabinet designs they've ever seen. Imagine the joy they would feel, knowing how high the value your home is.
It will be a win-win for you.
The transparency of the glass is another reason why it has remained a favorite of homeowners. While etched glass is very suitable for kitchen cabinets, searching for your pot and antique plates doesn't have to be stressful with clear glass.
Types Of Glass That Make Versatile Kitchen Cabinets Designs
Transparent or Clear
Transparent glass offers a clear view of whatever you have in your kitchen cabinets. While this might not sit well with you, having a clear view of all you have behind your cabinet door eliminates the stress you have to go through searching for your favorite pots and kitchen utensils. And aesthetically, clear glass tops the list for simple, affordable, and cool designs for your kitchen.
Sumiglass
Unique as it is functional. Sumiglass is the new coolest kid on the block. If you have kids running around the house, then Sumiglass with its lamination is guaranteed to prevent cuts. They are made in such a way that glass and a variety of materials are compressed with adhesives to give a unique appeal. Popular styles include light rice paper, heavy rice paper, and thai mango rice paper. If you want your kitchen to stand out, Sumiglass kitchen cabinets are the way to go.
Leaded and Stained Glass
On the other hand, if the idea of transparent glass doesn't sit well with you, then leaded or stained glass is another great option. Timeless and class. As the name implies, leaded glass has lead in the panels of the glass which gives it a unique color and feel. A favorite of antique buildings and renaissance designs, this type of glass is a hallmark of exotic taste and style.
Seeded Glass
Have you not seen the type of glass that befits your person? What about seeded glass? With their unique bubbles that are expertly created during manufacture, seeded glass gives a vintage appeal to your kitchen. And we all know vintage is quite expensive.
V-Grooving
Having a glass kitchen cabinet with your signature style can be a beauty to behold. You can engrave cute designs and engravings on V-grooving which breathes new life to your kitchen. From the 'transverse on clear' to 'diamond on satin', you can engrave styles on glass giving a new exotic taste and appearance to your home.
Frosted Glass
Perhaps you find clear glass too transparent and revealing for your liking. Frosted glass with its slightly opaque look will be a perfect alternative. Although not completely opaque, the process of sandblasting used in creating frosted glass creates a kind of distorted view. A marker of modern style, the texture of frosted glass makes it impossible to make out the items in your GLASS CABINET.
Textured Glass
You could take it up a notch with textured glass which comes in various designs and patterns. Floral and fluted are common patterns of textured glass. And with almost the same level of transparency with frosted glass, the patterns of textured glass make it nearly impossible to see through. Although transparency depends on the type of texture, textured glass has no issue sitting in your modern or traditional kitchen. It can fit anywhere no matter the space.
Painted Glass
The painted glass has been gaining some traction lately which is not surprising considering the uniqueness, value, and functionality it brings to your kitchen. A perfect fit for a modern kitchen where all your items are perfectly hidden behind the maze of beautifully colored GLASS CABINET. Moreover, with various colors to choose from, the chances of finally designing a kitchen you can be proud of are quite high.
Wrapping It Up
There are a lot of choices and designs for your kitchen. I have barely scratched the surface. Choosing a kitchen cabinet should uniquely reflect your style and taste. And it is also best to take your time and not rush into choosing a design that would easily fade away like the wind.
Additional Real Estate Resources
Karen Highland goes over the top kitchen trends for 2020 in this very thorough article. Everything from kitchen remodeling to the newest decorating trends is covered in this post.
John Cunningham gives some great small kitchen design ideas that are easy to follow and will really make your kitchen pop.
Petra Norris shows readers how to make minor kitchen remodeling bring a large return on investment. When a kitchen is remodeled properly whether it be large or small they can profit better than any other room in the house.
Joe Boylan has put together a great article about preparing your kitchen before selling your home. Kitchens are big selling points. So find out exactly what homebuyers one in the kitchen.
Jamohl DeWald gives some simple and affordable tips for creating a DIY outdoor kitchen in this valuable yet short article.