Top five reasons to purchase a 30a waterfront home
Posted by Danny Margagliano on Saturday, June 20, 2020 at 9:47 AM
By Danny Margagliano / June 20, 2020
Comment
30a waterfront property top 5 list – Why to buy
1. Always in demand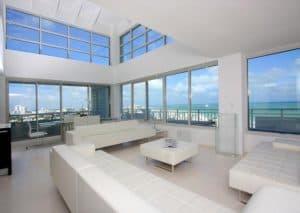 30a beachfront homes have the best views30a Waterfront homes are always in demand because of limited space and for the obvious reason, the views and the beach.
It might take a while to find a home with the right amenities, location and atmosphere you desire.
But whenever you do, make an offer with your agent that is going to be realistic.
When buyers are lowballing offers on 30a waterfront property they are allowing time for other buyers to make higher offers and scoop the property out from under them.
Demand for waterfront properties in good locations remains strong. 30A with its glistening water, great food and sunshine is such good location.
So, if you find the perfect waterfront property for sale, act fast, call Danny Margagliano at 850-830-4747.
2. 30a homes have high-end designs
Beachfront homes 30a are designed to have scenic views from nearly every room.
Apart from this, there are many luxury features such as cathedral ceilings, fireplaces in living spaces, oceanfront swimming pools, Italian marble floors, Jacuzzis, gourmet kitchen and many other state of the art equipment that everyone finds desirable.
With these high-end amenities, the ocean views and the beach lifestyle that 30a waterfront homes present, why would anyone say no?
3. 30a is a great place to have a vacation home
Waterfront homes are perfect place to get some family time. 30A waterfront homes for sale set the tone for a perfect holiday with water activities to lift your spirits.
Everyone loves the beach. Some like to build sand castles, go swimming in the Gulf of Mexico or relax in the sun while others can be just as impressed by looking at it all from inside the home.
Waking up early and casting a line into the water and catching tonight's dinner does not happen everywhere. You can invite friends over and enjoy a wonderful time with loved ones every year at your vacation home.
Trying to find a great place for family time, then look no further. 30a is the perfect destination for family vacations, a romantic couples get away or a wonderful area to come alone and meet new friends.
4. The perfect spot to unwind
Nature offers the best relaxation. Nothing beats being able to walk around the beach and experience nature's beauty.
People purchase 30a waterfront homes for all kinds of reasons.
Picture relaxing in a hammock in front of one of the many waterfront homes. Now this is something just about anyone could get used to.
Working in a setting like this has been known to boost creativity. A secluded waterfront property for sale at the beach is a perfect spot for relaxation.
Relaxing and just reading a book with a light seabreeze can prove to be one of the most therapeutic activities. You can get away from the world's hustle and bustle and experience tranquility.
5. Luxury lifestyle
Many buyers purchase 30A Gulf front homes because of the luxury amenities that come with it and the emotional thrill of owning a house on the beach. Therefore, they are worth more than dry lot homes.
Santa Rosa Beach, Blue Mountain Beach, Grayton Beach, Seagrove and Rosemary Beach are just a few of the small communities to choose from along 30a.
These communities offer special and different restaurants, shops and entertainment that will impress you as much as the beautiful beaches and emerald colored Gulf of Mexico.
Whether you want a home on a coastal dune lake or a beachfront property, there's something for everyone's lifestyle and taste along South Walton Beach's coastal communities.
Look below at some excellent quick links to 30a waterfront homes and properties for sale