The Ultimate Home Renovation Checklist
Posted by Danny Margagliano on Wednesday, October 21, 2020 at 1:00 PM
By Danny Margagliano / October 21, 2020
1 Comment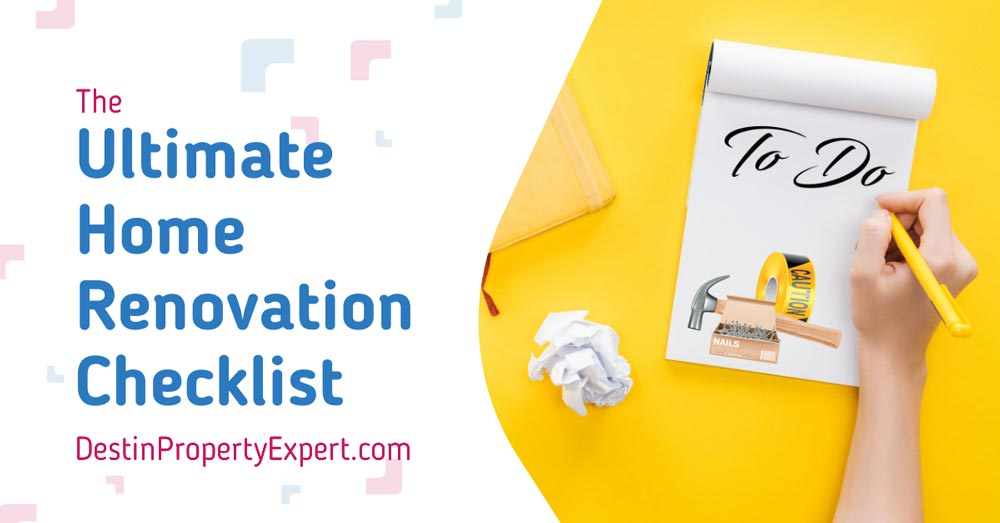 When it comes to embarking on your home renovation journey, there's a lot you first need to consider.
The first step in any project is knowing your objectives, timeline, and budget. This is certainly true for home renovations. Your objectives should be realistic and should encompass everything you would like to achieve during the renovation process. You also have to plan your renovation, there might be council applications to file, and then you have to deal with finding the right builder, choosing the finishes, style, and interior look you like.
With so much to think about and remember, a checklist is going to be your new best friend when creating your dream home. Here's what you need to know when prepping for your home renovation.
What is allowed?
First things first, you need to get in touch with your local building and permits division to get a better understanding of what you're allowed to do without a permit, what will require permission, and how to go about that. It will serve as your guiding light as you determine what you can and cannot do without first seeking planning permission. The time it takes to obtain a building application varies wildly from council to council, so you might want to look into that as well.
Timeline
If you have a big idea on your hands, then you will likely need to tackle your renovation in stages. For example, if you want a complete kitchen upgrade, you may want to wait a bit before giving your bathroom a luxury update. Of course, that's entirely up to you. However, consider the timeline of the works you plan to do and work out what that looks like in reality. If you want to redesign the entire home but don't have the time or money to do so right now, there are certainly smaller home improvements you can take on board. Visit all options before you make your decisions.
Budget
Now is the perfect time to sit down and create your budget. Keep in mind that every single project should have a cost associated with it. For example, if you plan to tile an area that was not previously tiled, you will have to cost labor, waterproofing, and tiles.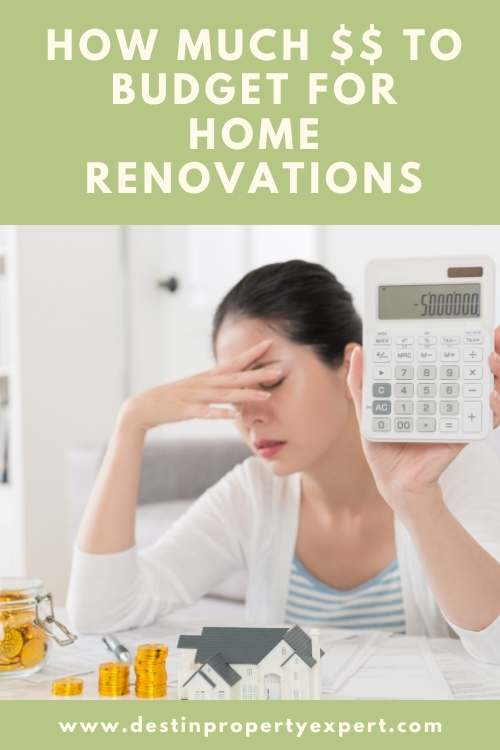 So, in addition to your big budget, it should be broken down, line by line, so you can easily see where costs are going. Always get three quotes, minimum, from professionals for every big task. You want to get the best deal and an experienced contractor.
If you intend to take a loan to complete your renovation, this can take weeks to secure so be sure you are applying in advance.
As far as contingency planning goes, a percentage of your budget should be kept back for unexpected costs. It's up to you how much, but it's typically 5% to 10%. You may go high or go low depending on the conveyancer's notes.
On the low-end of the scale, the average renovation in America costs around $18,372 - $76,004. The average weighs in at over $45,000. Renovating just the kitchen can be expensive, with a low-end renovation costing, on average, $35,000, a mid-range renovation costing as much as $55,000, and a luxury renovation tallying up to $80,000. However, as realtor Darren Robertson of Northern Virginia Homes points out, "If you're looking to increase the value of your house, start with a kitchen and bathroom remodel. If you are able to add modern fixtures or replace outdated ones, you can increase your home's resale value by up to 10%. If you are property flipping or remodeling just to sell, remember to keep ROI in mind and not splurge on unnecessary luxuries like marble."
Property assessment
The next step, it's time to do a walkthrough of your home. This is your opportunity for a home inspection to identify structural issues. This will give you a clear idea of what potential problems or hazards you may run into during the renovation process.
It will help you create an accurate budget and help you manage your stress levels, too. Consider calling a conveyancer to determine your home value before and after your renovation project. At this point, also take into consideration what you want to be spending your budget and time working on:
Paint: A fresh coat of paint on the exterior of your home as well as throughout can be an extremely cost-effective way to give your home a radical transformation. You might think it's as simple as buying tins of paint and going for it, but you should consider hiring a professional to get the job done right and efficiently.
Floor coverings: Consider modern options when replacing faded, worn flooring. You can transform space with alternatives, whether you're opting for timber, tiles, vinyl, or anything else.
Kitchen and bathroom: Don't just go for big-ticket appliances, a functional design is just as important. You can update old fixtures and tiles in both of these rooms and modernize where possible.
Lounge: You might be able to gain space, natural lighting, and a more cohesive space if you knock through walls to create one large room instead of multiple smaller rooms (think lounge and dining room).
Materials and appliances: Now is also your chance to capture your very favorite appliances, brands, materials, products, finishes, and the textures that you love. It's about choosing the things that appeal to you versus working within your budget. It's your vision!
The quote and selection process
With the vision in mind, you can seek out rough quotes. It's always wise to get an idea of costs so you don't get any nasty surprises. Once you have a good idea of what things cost, you can look at where you want to splash the cash and where you'd prefer to pull back and spend less.
Architects vs builders
You might want to secure an architect if you're planning a major renovation. Interview a few to decide who best meshes with your vision.
A draftsperson might be a more appropriate choice. Before you enlist their assistance, though, you'll need to have a concrete list of what's going on so they can simply bring your vision to life. Then, there are the builders! Just be sure to get quotes from multiple builders, as well as speaking to people you know about the builders they have used.
How to select
An architect can help advise you on the best builder. However, if you don't have one, then take a look at their portfolio, experience, the hourly subcontractor rate, estimated completion dates, etc. Find out what subcontractors they work with or if it's up to you to find a painter, plumber, and an electrician. A paint job might seem small with everything else that's going on, but take a look at the work they do because you want it done right the first time. Ensure the builder has detailed costs.
A certified, private, or council, is also necessary. Your certifier will liaise with the council and ensure mandatory inspections take place at the right times.
Approval and preparation
Once your plans are in hand you can move to the next step. In addition to costings, a qualified engineer will review the plans to ensure it's possible to create as designed. Then, you can seek council approval.
It can take 90 days for approval, which means now is the time to select prime cost items (hand basins, baths, sinks, etc) and the perfect time to meet with builders and architects to ensure you make the right choice. Once you have approval, you can watch your dream come to life!
Renovating your home is supposed to be exciting, so ditch the stress and follow these simple tips for a smooth-running project.