What to Look For When You're Buying Your Forever Home
Posted by Danny Margagliano on Friday, June 19, 2020 at 1:29 PM
By Danny Margagliano / June 19, 2020
1 Comment
How to find your dream home?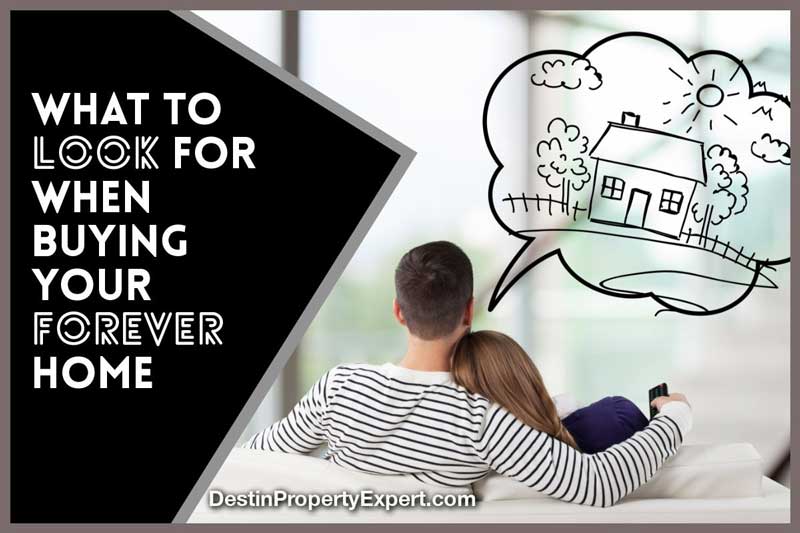 If you're considering buying a new home, there are a few things to remember. Maybe you want a beautifully updated kitchen, tons of closet space, or a fenced backyard so the kids and the dogs can run around outside unsupervised. Perhaps you want proximity to grocery stores, schools, libraries, and parks. But what are the most important factors to consider when searching for your forever home? Consider these tips before you move.
Location, location, location
You often hear that "location, location, location" are the three most important factors when buying a new home. After all, you can change almost any imperfection in a home but can't change the neighborhood and neighbors. When you look at potential houses, consider how close the home is to your workplace, how much you like or don't like the neighborhood, noise from traffic, as well as access to shopping centers, public transportation, and other points of interest that are important to you and your family.
Does size really matter?
Don't automatically go for the biggest house you can afford—there are many factors to consider. Do you plan to grow your family soon? Are you downsizing because the kids are all finally in college? Think about how many rooms or space you'll need to live the life you want. For example, don't buy a house with a tiny kitchen if you plan on entertaining, and don't buy a house with a massive yard if you hate yard work. A good rule of thumb is to buy a small or average-sized home in the best neighborhood you can afford.
Natural light is the way to go
This may seem unimportant, but the amount of light in a home can make or break your experience. Sunlight in the morning or being able to let some natural light in as the sun sets can affect your mood and the way you start and end your day. Try to see any potential new homes at various times of the day to ensure that there's enough natural light.
Bathrooms can make or break the home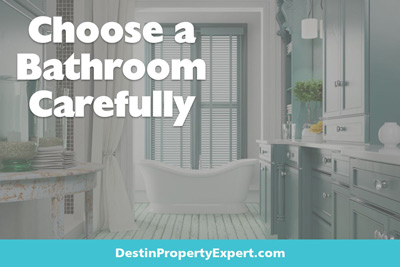 If you need your bathroom to have every state-of-the-art fixture, make sure you look into them before purchasing your new home. Items that are easy to replace are things like bathroom faucets for hardware on the vanity. Keep in mind that renovations to bathrooms are less flexible than other areas of the house because of plumbing connections. If you like everything about the bathroom but want to knock down a wall or two, perhaps this house isn't right for you.
When buying a forever home choose the right layout for you
Do you like open floor plans or prefer a traditional formal dining room, separate from the living room? Do you want a long hallway upstairs or a ranch-style home that will remain easily accessible as you grow older? When considering a forever home, it's important to consider what kind of house will suit you or your family throughout life. For example, if you have a baby, you may want the master bedroom on the same floor as the baby's room, instead of a downstairs master with the rest of the bedrooms upstairs. In a similar vein, if you plan to have friends over for dinner, you may want a large open kitchen or a family room that opens up, so many people can gather around the TV (or the snacks).
A home with a bad curb appeal is bad for the seller yet good for the buyer
Curb appeal is a general term used to describe how nice a house looks from the outside. Plenty of things can increase curb appeal quickly, such as a new coat of paint, power washing, planting flower beds, or even installing a picket fence. Because of this, don't be quick to write off a house that doesn't look perfect. However, if the roof is sagging or other structural elements are not attractive, then it could be a sign that the structural integrity of the house is in question. Don't take that kind of risk. If necessary, make a checklist of repairs that need to be done after a home inspection and see if a current home warranty could be transferred into your name.
You can't change your neighbors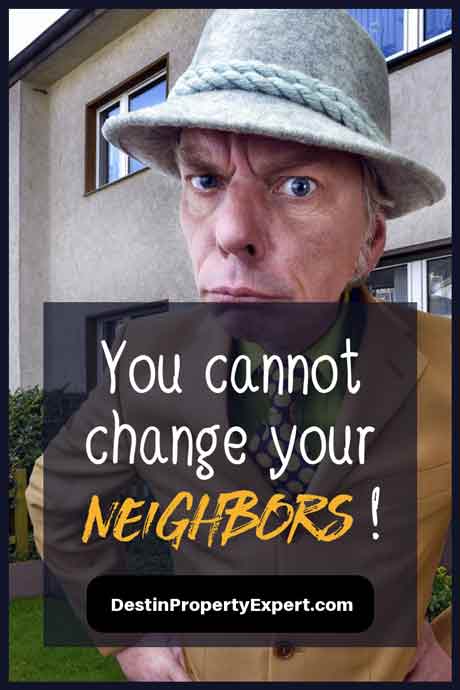 If possible, try to talk to some of your potential neighbors. Ask if they like the neighborhood, how long they've lived there, and whether they would recommend it to their friends. Is there a Homeowner's Association? If so, what does that include, and are there fees? What is the neighborhood like in different seasons? Do they plan any fun events? All of these are questions that can help you decide if the neighborhood is right for you.
In neighborhoods without HOAs, the home next to you can do just about anything they wish without breaking the law. The last thing you would want is to move next to a neighbor that could damage your house. It may be rare, but your neighbor could be hitting golf balls in his yard, practicing archery, or doing something else that could potentially damage your house.
If you're very social, you won't want to live on a street where no one really talks to each other. If you're an introvert, a street that plans monthly block parties probably isn't for you.
Landscape Maintenance
A hidden side of owning a home is how much yard work and maintenance needs to be done. The beautiful trees that circle your property will all dump their leaves come autumn, and you're the one who will have to rake them, bag them, and put them on the curb. While this seems like a fun fall activity for some, others will run screaming for the hills. Be honest about how much yard work and maintenance you're willing to do, and channel that into your house search.
Weather
Depending on where you're looking to buy, this may not be as much of an issue, but some houses are better suited to some seasons and climates than others. If you live in a location that sees frigid winters, you're not going to want to live in a house with lots of huge glass windows and doors, as these pose an insulation problem. Similarly, if you're going to live in a hot climate, light and open layout will help keep you cool. Consider the location and the weather before you buy, and you may save yourself a fortune in heating and cooling costs.