Will Seller FOMO Help Balance the Real Estate Scales?
Posted by Danny Margagliano on Wednesday, August 4, 2021 at 3:29 AM
By Danny Margagliano / August 4, 2021
Comment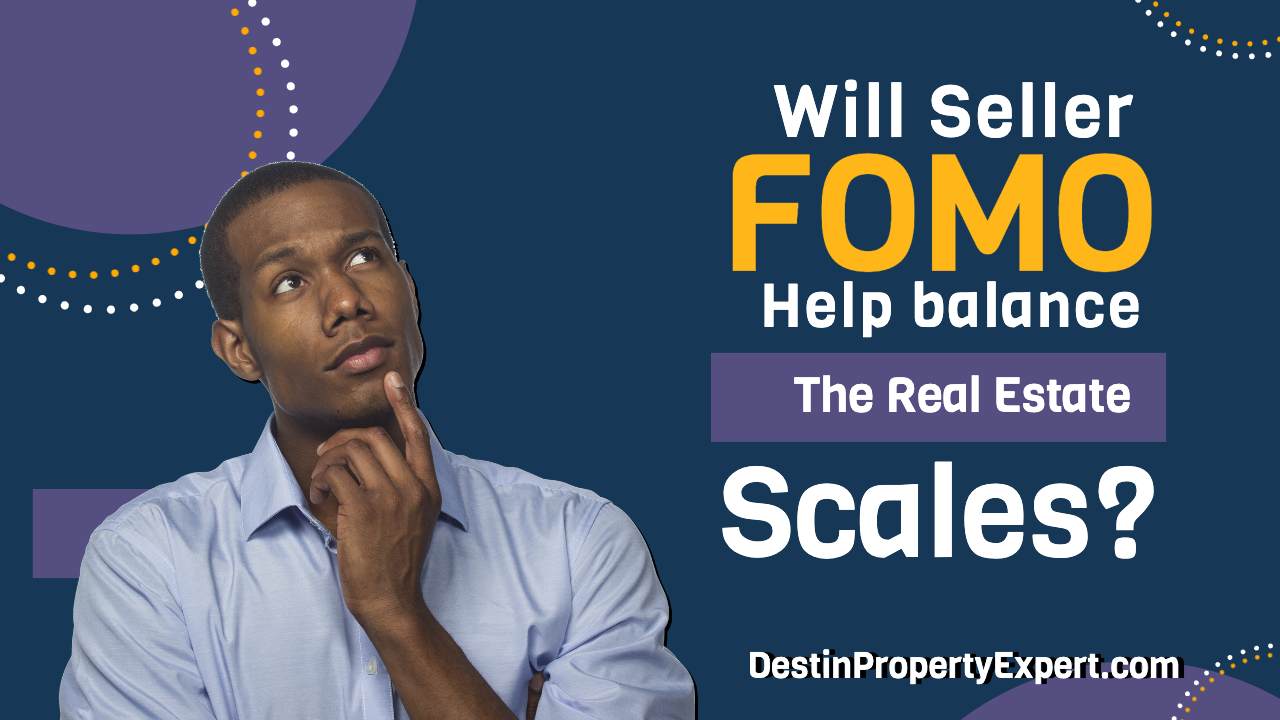 Many people have heard both difficult stories and success stories during the past few months. One acquaintance might be talking about their extended house search in a faraway city to try to relocate for a new job, with the horrible stock available and the insane prices and competition. On the other hand, a friend or family member might be regaling you with talk of how they received multiple offers on the first day their house went on the market, most above asking and with various contingencies waived. They might conclude by talking about the $10,000 above asking offer that they accepted, and the fact that it was in cash, saving them the stress of waiting for the financing to be handled.
The runaway seller's housing market is certainly a source of consternation lately. Low inventory has prompted rising home values, but with fears of not being able to find an affordable next home, many could-be sellers are staying put on purpose. There are also those who would like to sell, hypothetically, but need a nudge of some kind before they're ready to go through all the effort it will take to sell and find another place to live.
The ultra-low inventory lockdown isn't ultimately beneficial, even though high sales prices put cash in the pockets of many home sellers. The impact across the economy is negative: it's not good for our economy if too many people are locked into high-priced mortgages with the potential for home values to fall at some point in the future. Bidding wars and low-interest rates can cause people to be more optimistic about how "affordable" a home is, especially given that many loans go for 30 years. A lot can change, and people who have to pay today's mortgage payments in an uncertain future could run into issues.
When you talk to top real estate agents around the country, though, they're seeing that some could-be sellers are feeling the fear of missing out, or FOMO, about the possible changing tides of the market. The hope for a less intense sellers market is for more sellers to jump into the fray, taking advantage of current prices and low-interest rates, while loosening inventory to the point where prices are reined into values that are sustainable long-term.
So who's considering listing? Here are just a few groups who see the big benefits of selling before a buyers market comes calling.
Those Who See The Window as Closing
The biggest group of people considering listing this fall include those who are noticing the signs that these prices could be on their way out. If you've been tracking your home's estimated value and you know that you could get a great price now but that the peak may be coming, you're most likely to go ahead and take advantage of the market before it ends. Interest rates look like they will rise at some point, cooling the market for buyers, which is also a factor in what makes sellers ready to try the market. Top real estate agents reported on the HomeLight Agent Survey that many people would see 4% interest rates and 5% interest rates as signs that this is their chance to catch the end of the seller's market.
Sellers who jump in now may discover that they actually accelerate the trend they are trying to beat. With more inventory and rising interest rates, buyers will be less motivated to compete intensely for every listing, knowing that more are coming. This will help people to offer their true desired price, rather than an artificially high price just to get some kind of house. While individual sellers may be a little disappointed not to have their homes fought over by a big pool of buyers, the larger economy is better off when people feel that they are getting a fair, non-inflated price on their homes.
Nearly Retired and Empty Nesters See a Chance to Downsize
For those who see a big change between their current home and their next one, like empty nesters who no longer need tons of bedrooms, this market is a valuable option. Selling large homes could be easier in a sellers market, though it's still dependent on the local demand and buyer pools. Still, selling any home tends to be easier in a sellers market, and owners of large homes have occasionally struggled to find the right buyer for them.
Whether these empty nesters sell at or above their asking price, finding and purchasing a small home, even at a premium due to the sellers market, could still yield net benefits, getting them out of a house that had more expensive HVAC bills and into a place with a lower ongoing cost of upkeep.
For this reason, some folks who were planning to move in a few years at retirement are giving up their homes early to take advantage of the soaring home values while they can. As small signs emerge that a buyers market is coming, more nearly-retired people may choose to make their move now, especially if their companies are allowing remote work indefinitely so that they aren't tied to a particular work location for the last few years of their careers.
New Homeowners See a Cash-Out Opportunity
A trend top agents saw in the Midwest especially but also elsewhere were people selling their so-called "starter homes" after only 1-3 years to go back to renting. The rationale seems odd if homeownership is the goal, but returns on reasonable-sized move-in-ready homes are very good right now, and the profit on the transaction is often substantial.
The conventional wisdom that buying a home becomes worthwhile after a few years just doesn't hold true in a market where home values have grown so quickly. Even selling a house that you've lived in for three years or less could yield tens of thousands of dollars of profit. If you don't feel the pressure to buy in this market either, you might stand to make quite a bit of cash in the transaction.
These young homeowners aren't so distanced from being renters themselves so it doesn't feel jarring to go back, it seems, especially since they are going back with a sturdier safety net than they used to have. Going back to renting feels like a big chore to those who have lived in homes and accumulated stuff for a long time. However, recent first-time homebuyers may not have entered this phase of intense accumulation, making that move back to renting just that much easier.
No Certain Answers, but An Opportunity
Selling a home is a lot of work, no question, so many homeowners who aren't highly motivated to sell have held off, creating an inventory shortage. However, seeing enough people make money on their sales may prompt some inventory bumps around the country, since different demographics will have heard about selling success stories. The most attractive options include those who don't stand to have to sell and immediately buy again in the same price range. Anyone who can downsize, move into another property they own, or rent is a good candidate for cashing in on the current inventory shortage. In the process, they help to bring some order and predictability back to a run-amok housing market.