Navarre Beach Condos for sale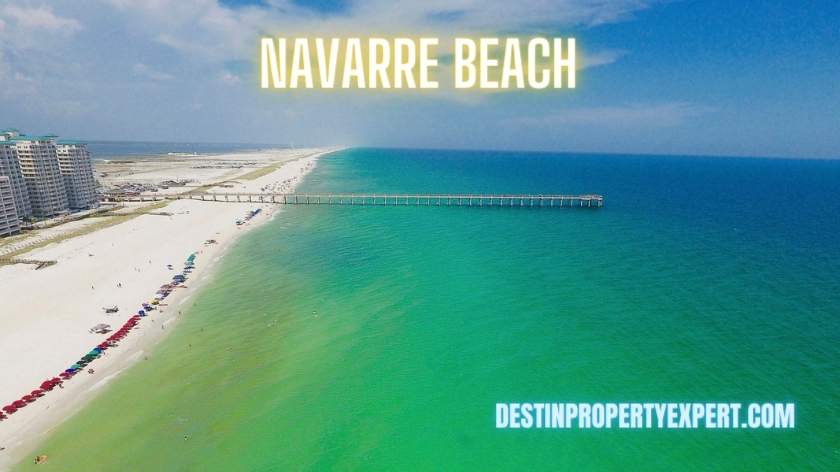 The condominiums at Navarre Beach provide amazing views of the Gulf of Mexico and keep you close to the action on the beach. Located on the Florida Panhandle, Navarre Beach gives you plenty of options if you want to access the beach, boating, fishing piers, and entertainment venues. The oceanfront is always nearby no matter where you go on Navarre Beach.
No matter which condo unit you choose to buy, you will have options that include 1, 2, 3, and 4-bedroom units that are family-friendly and suitable for your everyday needs. Washer and dryer hookup combos, modern kitchen equipment such as coffee makers and toaster ovens, and a free WiFi internet connection make up the hospitality that all Navarre Beach condos offer.
Restaurants, shops, and tourist attractions surround Navarre Beach condos, which is to your advantage if you love to spend your day exploring. Eateries like Broussard's Bayou Grill and Windjammers on the Pier offer delicious meals that stay true to the Northwest Florida atmosphere. The Boardwalk Shop is a short drive to the west of Navarre Beach, which represents the humble appeal of the local area.
Staying at a beach resort condominium involves both relaxation and the ability to have fun. Being able to play games like billiards, ping pong, and card games inside a dedicated game room makes up one component of having fun. When you purchase a Navarre Beach condominium, you will be guaranteed both a relaxing and fun time for you and your family, paying reasonable prices for a unit and being treated with amazing hospitality.
Navarre Beach condos for sale
December 8, 2023
Just before you approach the Navarre Beach Causeway, you can take a pit stop at Sound Side Park, a subtle attraction that is clean in appearance and offers fun activities for you to do. These activities include playing beach volleyball, taking your dog out for a walk, going on a short cruise trip at sea, holding outdoor church services, and having a wedding ceremony.
Once you are done having fun elsewhere, you can head back to your condo of choice and enjoy the amenities that are provided. Amenities include tennis courts, basketball courts, fitness centers, community swimming pools, charcoal barbecue grills, and private outdoor bars that are open only to condo tenants.
You will also be accommodated with high-speed elevators which will take you to your unit in a short amount of time. When you want to relax by watching your favorite movies and shows on flatscreen TVs, there will be comfortable furniture to help you enjoy the experience.
Emerald Coast featured communities